Lemon Painting Activity for Kids
Did you know that you can create art with fresh fruit and paint?! Lemon Painting is a fun paint activity for the kids to try this summer!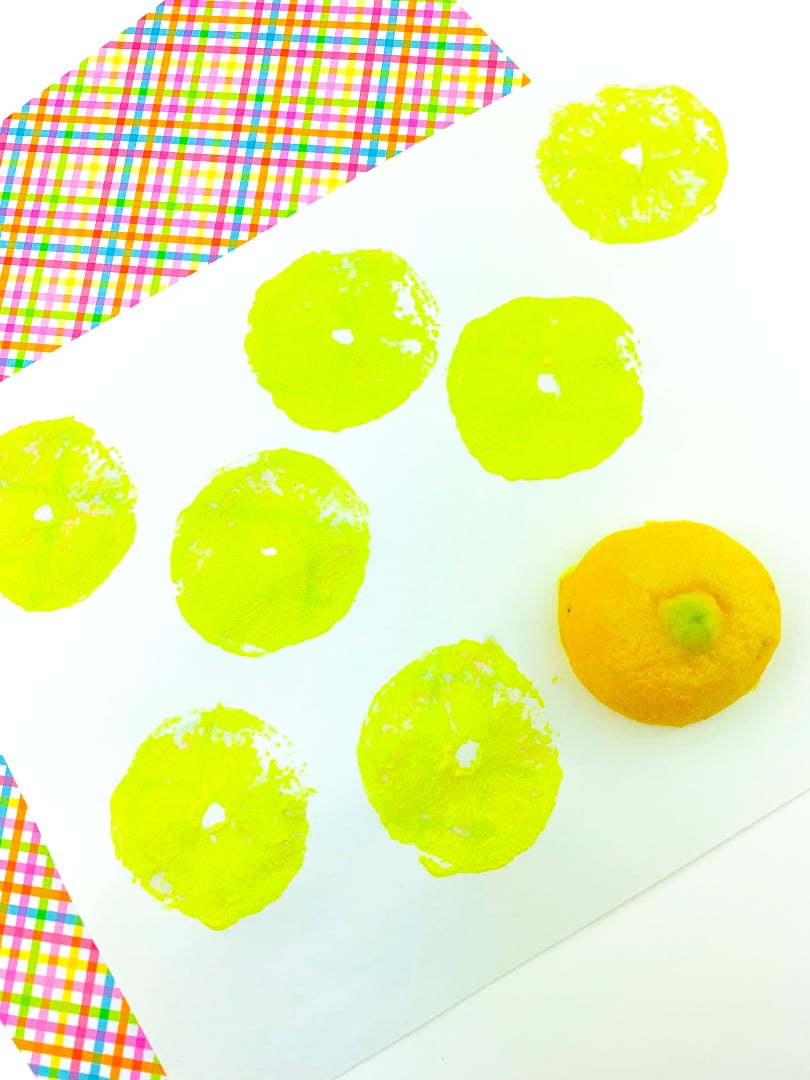 When I was in preschool and Kindergarten, painting was one of my favorite activities. When the teachers brought out the easels, paint cups, smocks, and painting paper, I would get super excited. I even remember the smell of washable paint! I still love to paint as an adult now, too.
Painting is such a great activity for kids. Kids learn so much during the process of painting including color recognition, patterns, shapes, and even decision making skills. How many times have you been given a blank canvas and asked to paint a picture? The sky is the limit! There's plenty of ideas to try and color combinations to experiment with!
Painting with a variety of objects can be especially exciting for kids. You can paint with just about anything (so long as it's a kid friendly, safe object!) We use a lemon for painting in this activity, but you can use other types of fruits or vegetables if you'd like.
The process for our painting activity that I'm sharing today involves painting with a lemon half. This is considered stamp art where you "stamp" the lemon down onto the paper and create a variety of stamps with the object, or the lemon.
This art activity below focuses on just one color – the color yellow, but you can get creative and experiment with a variety of paint colors to change this activity up. I do recommend using washable paint and having the child wear a paint smock to protect their clothing while they paint!
The goal is to have fun with your lemon painting and enjoy the process!
Lemon Painting Activity for Kids
Supplies:
Lemon
Paper plate
White paper 
Paper towel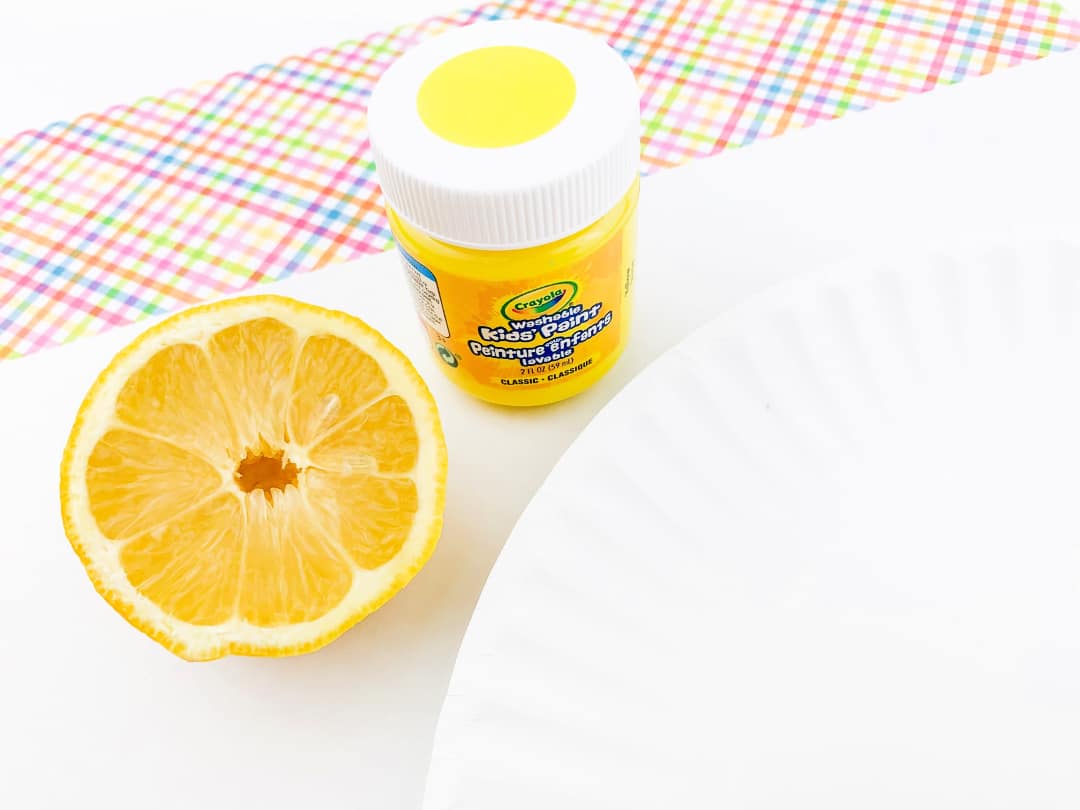 Directions: 
Cut the lemon in half. 
Gently dab the lemon half that you will be using to paint with on a paper towel to remove excess juice. It will be ok to get some juice on the paper when painting – it will dry. 
Pour paint onto the paper plate. Shake the plate gently to try to even out the paint.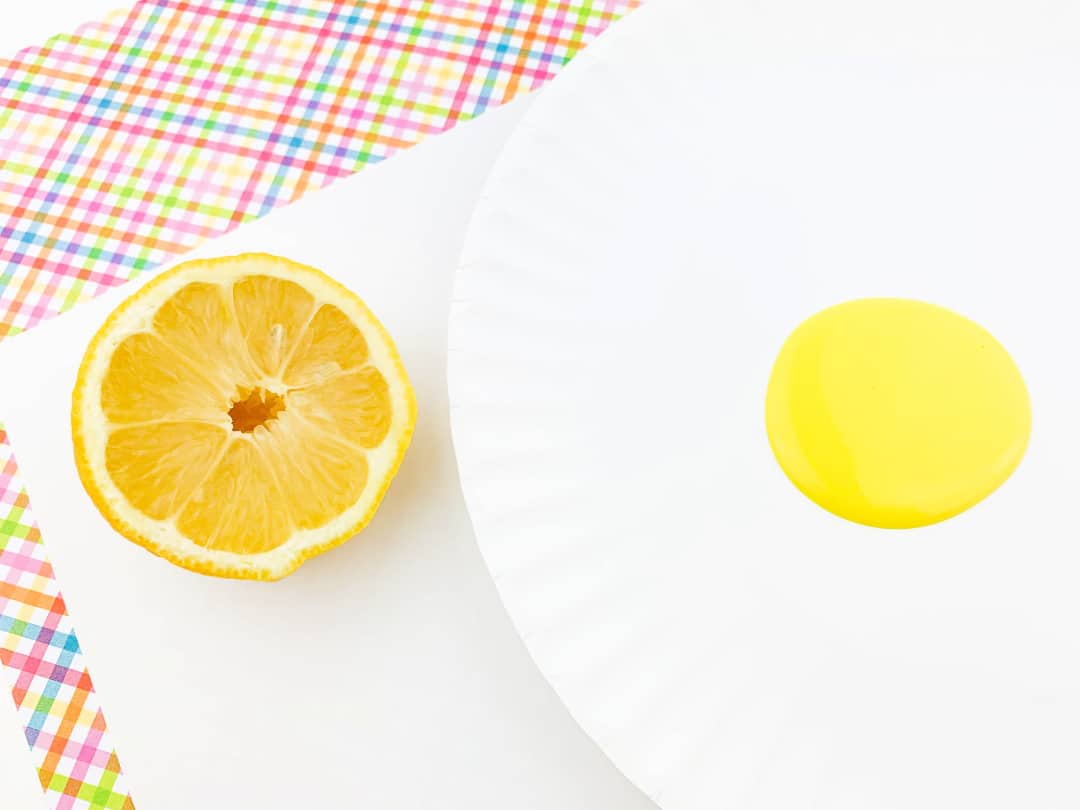 Dip the lemon half into the paint. There may be excess paint on the lemon half. You can use the paper plate to dab some of the excess paint off.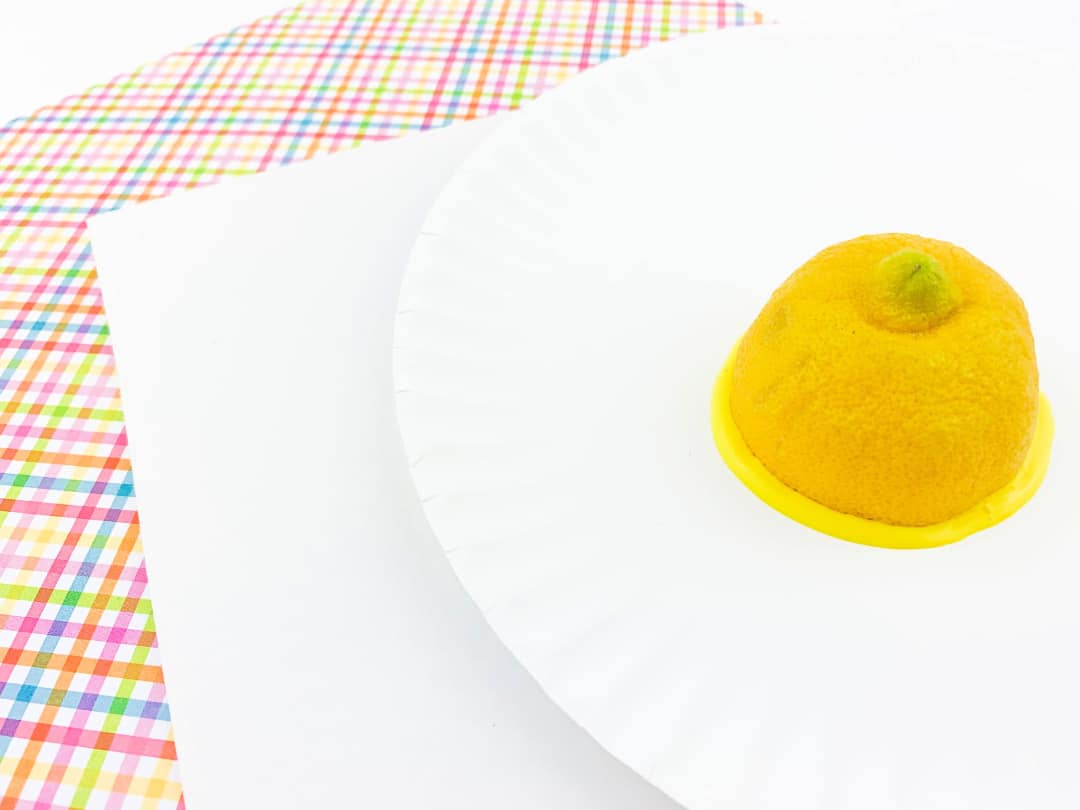 Gently press the lemon half onto the paper.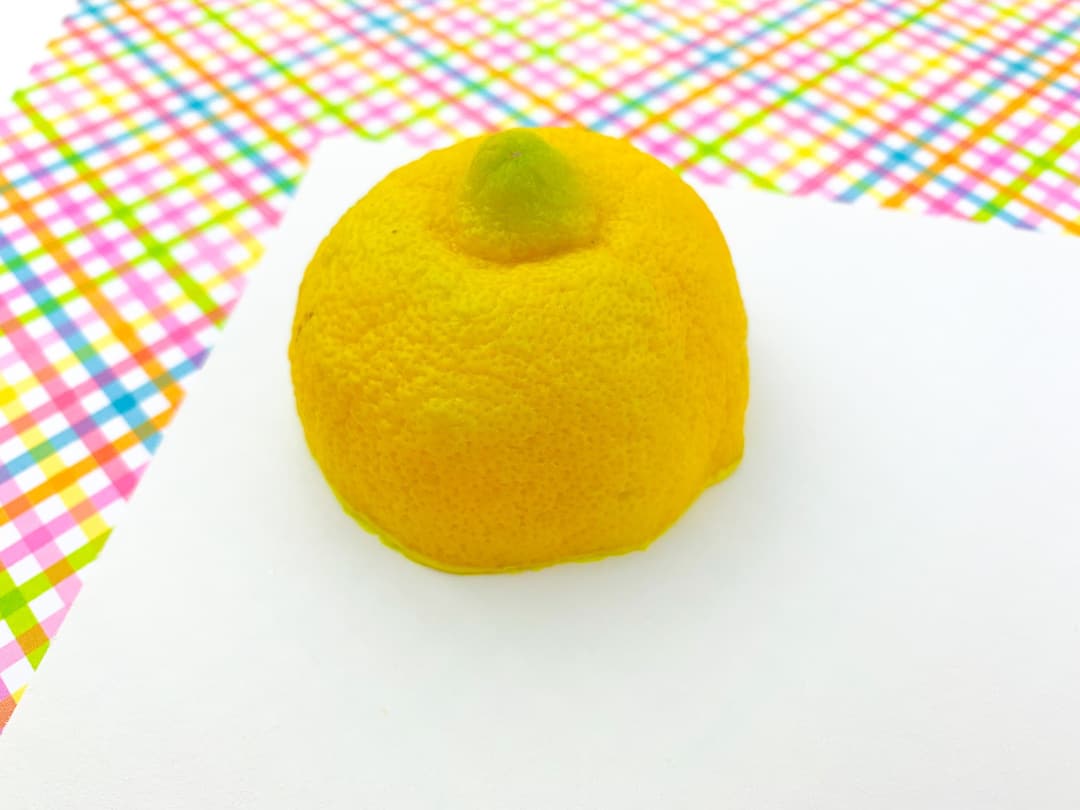 Remove and repeat the process above, stamping the lemon half onto the paper desired amount of times.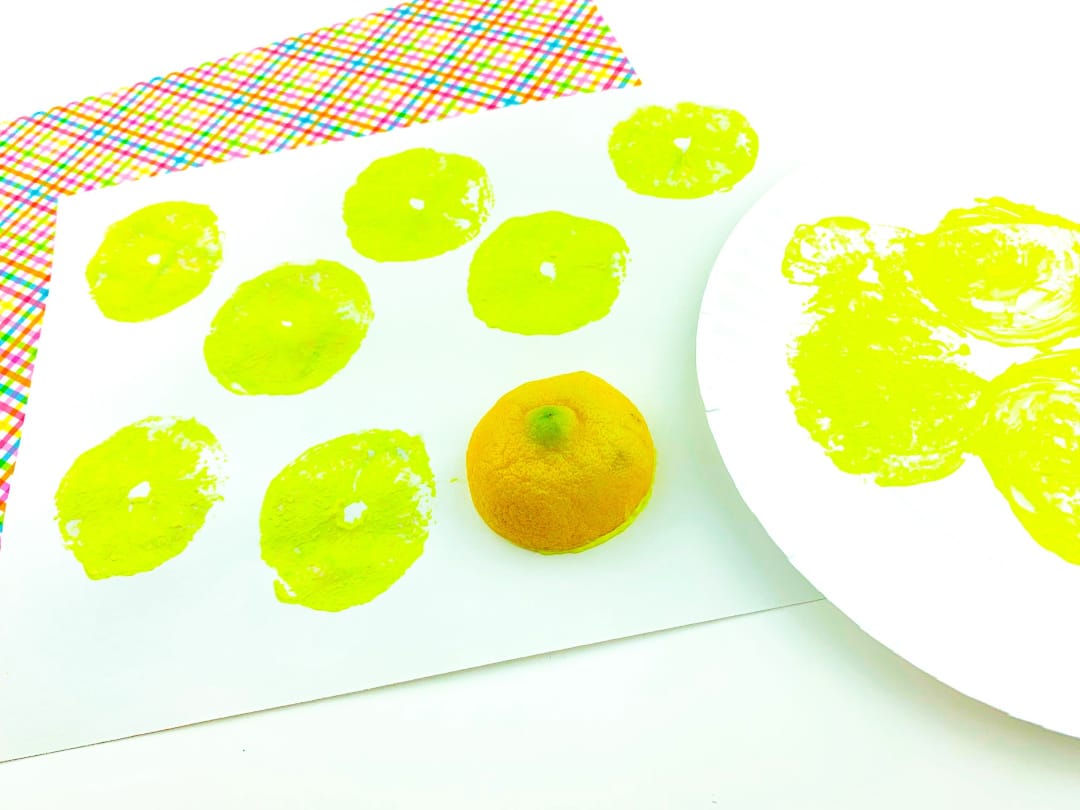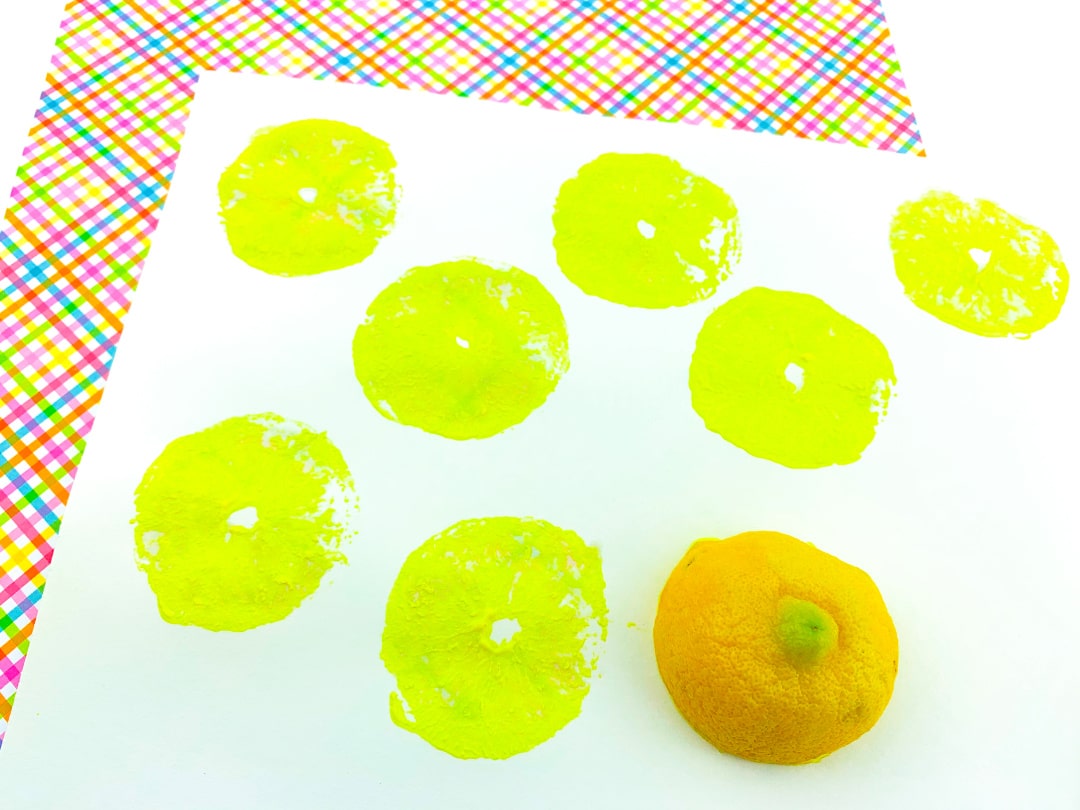 Allow painting plenty of time to dry before displaying! 
The post Lemon Painting Activity for Kids appeared first on Mom. Wife. Busy Life..