Bob Ross Perler Beads (Free Patterns)
Get free patterns for Bob Ross perler beads! You'll love making these cute projects that commemorate one of the most famous painters ever.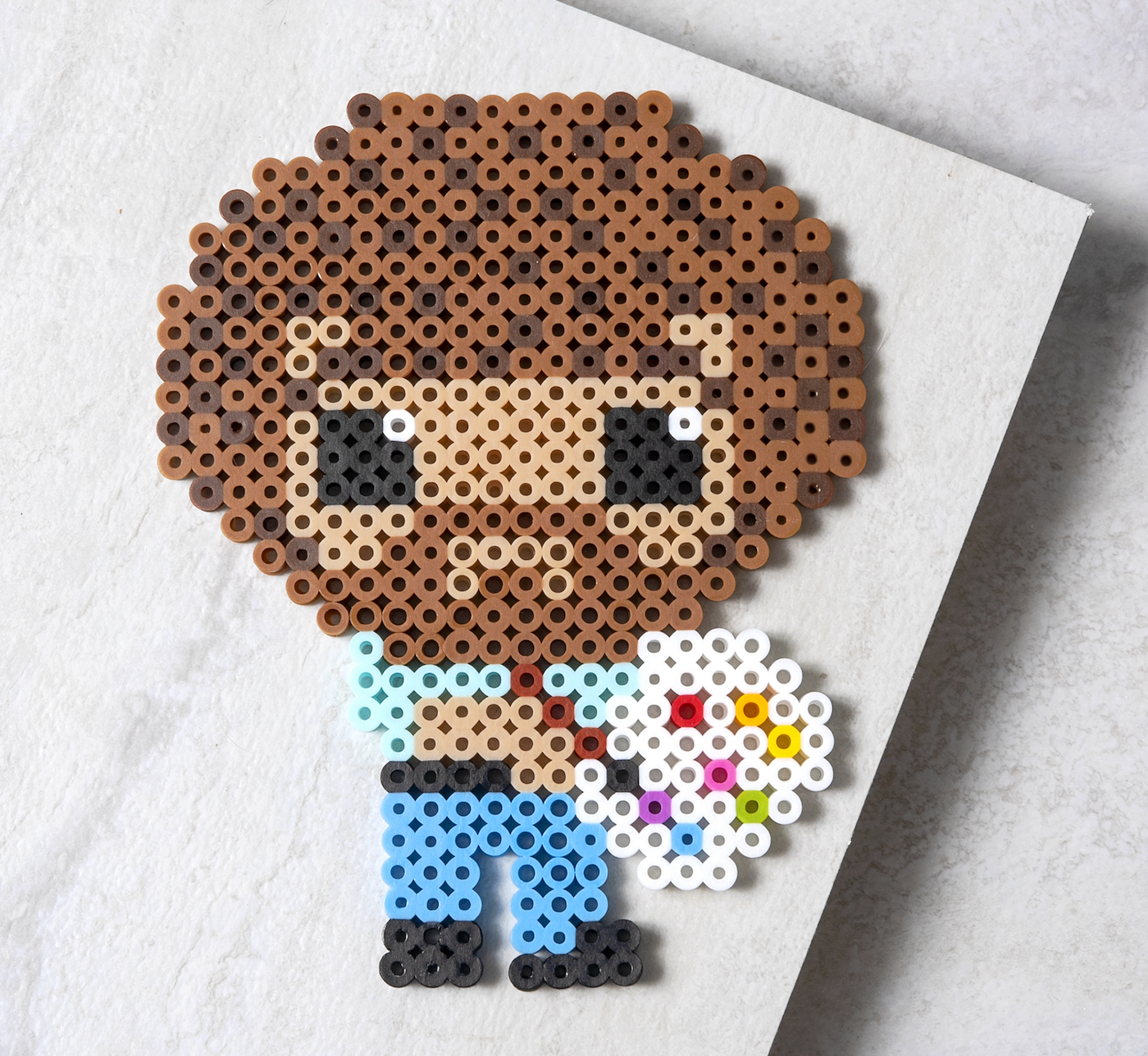 Did you watch Bob Ross on the Joy of Painting (on PBS) when you were younger? Of course you did. Because you remember Bob's soothing voice, his hair, and the happy clouds and trees he used to paint.
I don't know what it was, because I never picked up a paintbrush and tried a landscape. But I watched the show religiously. We all did.
There's something cool about a guy who is having such a great time painting, and it's interesting watching a painting come together from beginning to end.
When I was younger I would never have imagined that some of his works would eventually sell for close to $20,000. Yet here we are, years after the show ended in 1994.
Bob has become a staple of pop culture (have you seen the documentary on Netflix?). While he passed away in 1995, his son Steve Ross still teaches lessons. His legacy lives on!
Today we're celebrating the man with some Bob Ross perler beads. We've been doing tons of perler bead projects lately, and as a crafting blog it seems negligent to miss sharing these patterns.
Not only are there Bob Ross perler patterns, but there are some cute palettes with paint and brushes. And some Bob accessories! I think you're going to have a great time with these.
Perler beads are recommended for ages six and up, so this is a very fun craft to try with your elementary age kids. If you're ready to use perler beads (also known as hama beads, fuse beads, or melty beads), you're going to love this collection of patterns.
Tips for Using Perler Beads
Before we get into the patterns, I want to review a few basics of using hama beads to make sure you get the best results. If you don't want the tips, scroll down to the bottom to get the Bob Ross perler bead patterns.
Remember that the overall goal is to melt the beads together on both sides while still leaving the holes open. Here's how you get the best results (with a rainbow as an example).
Use Ironing or Parchment Paper
Place ironing paper or parchment paper over the beads on the pegboard. Be gentle so you don't disturb the beads underneath.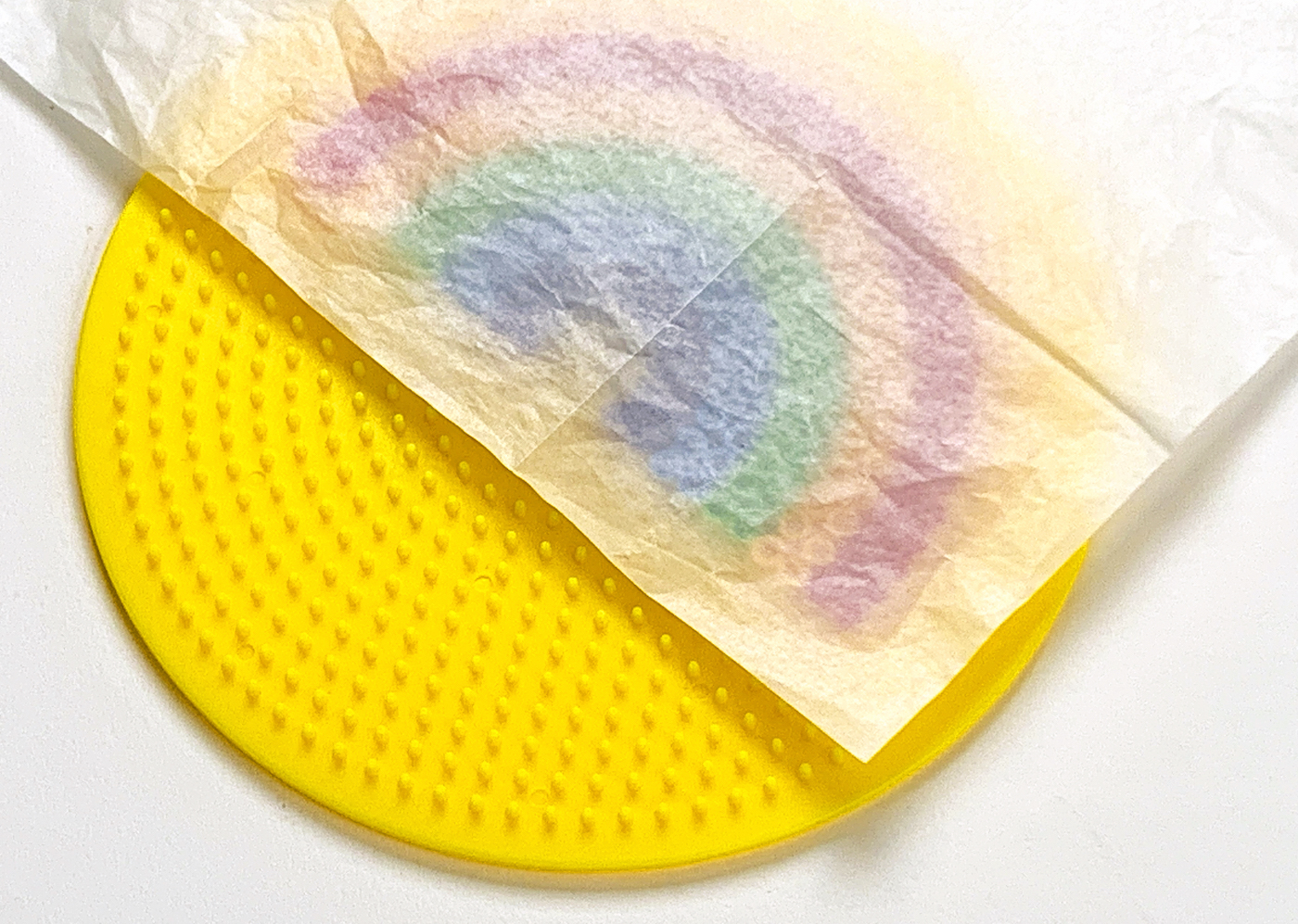 Heat your iron to the medium setting (no steam). In a circular motion, begin to iron the project. Don't press down too hard with the iron. When ironed properly, the beads will still have an open center. Check and make sure your edges are melted. Let the design cool on the pegboard.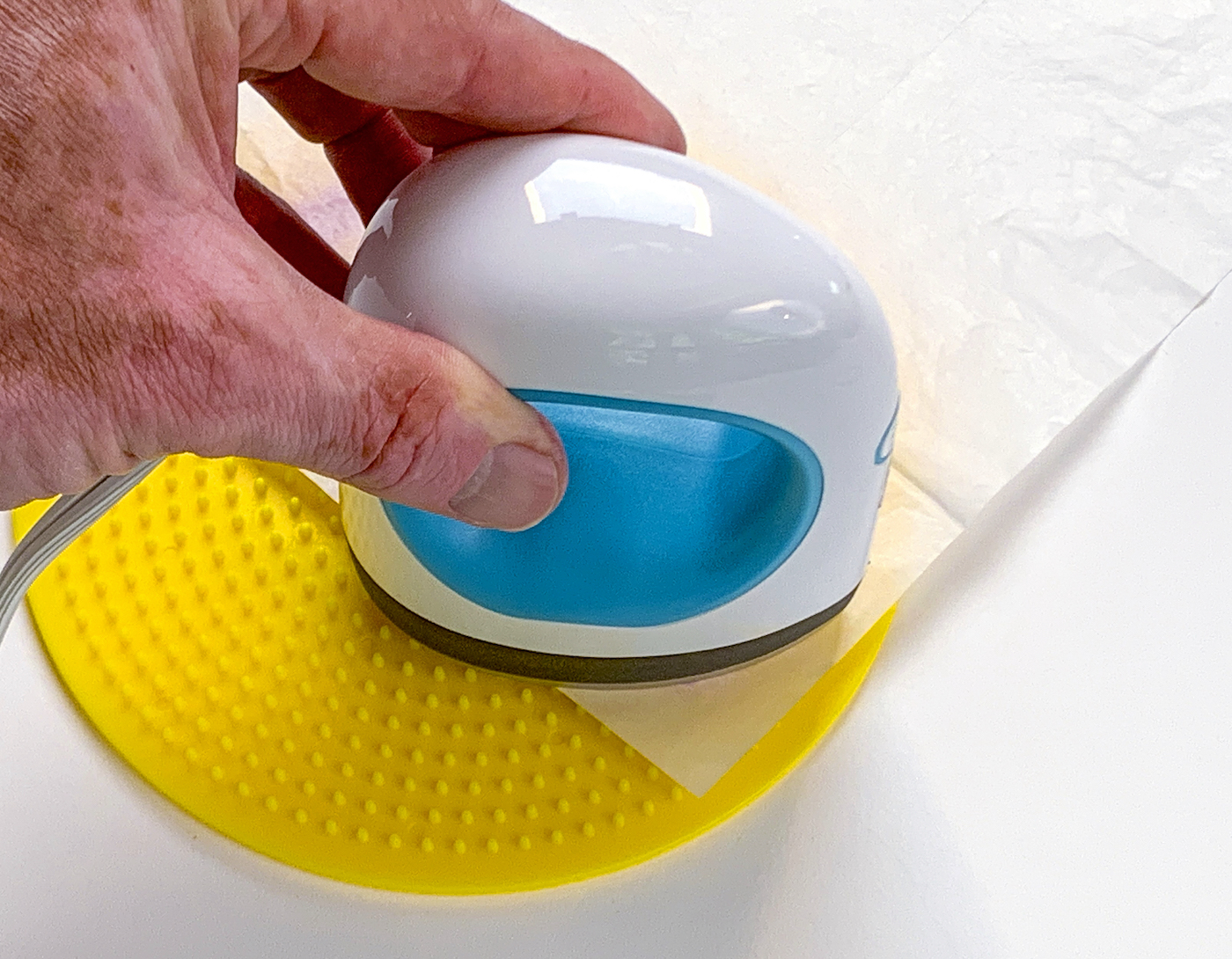 Note: BE CAREFUL about lifting up the paper while you're ironing! If you want to check, carefully peel back paper around the edge of your design and see if all the beads are melted.
If you lift the paper up quickly and there are a lot of unmelted beads, they will easily fall off or go flying and you may be forced to start over. Sometimes the edges need more time so when you check, just check the edges and peel paper back slowly.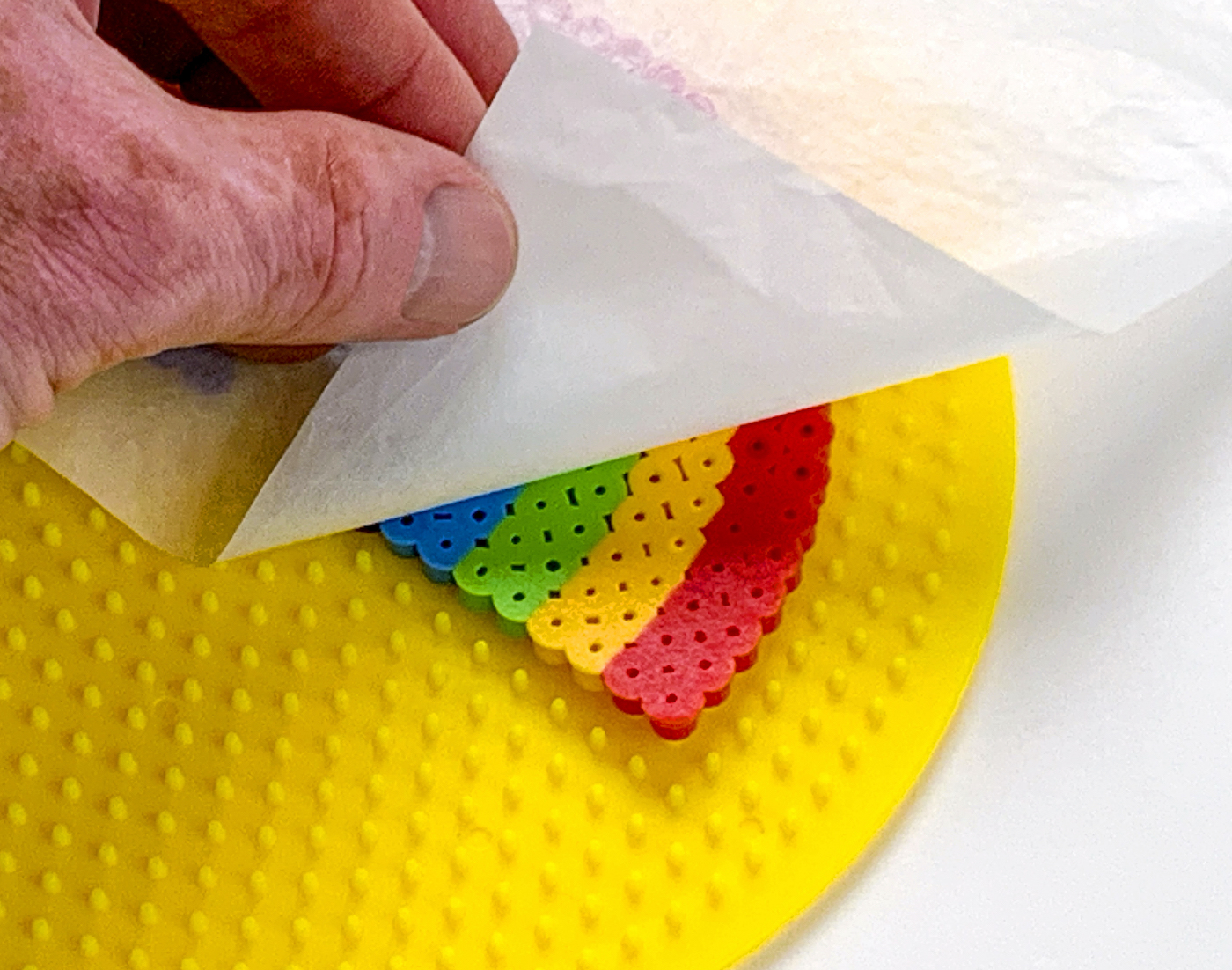 Another Note: some beads melt faster than others (clear melts faster than white, for example). So some holes might be larger than others. It's okay! That's part of the look of the project.
Iron the Other Side
Remove the bead design from the pegboard. Flip it over to the non-melted side and repeat the fusing process.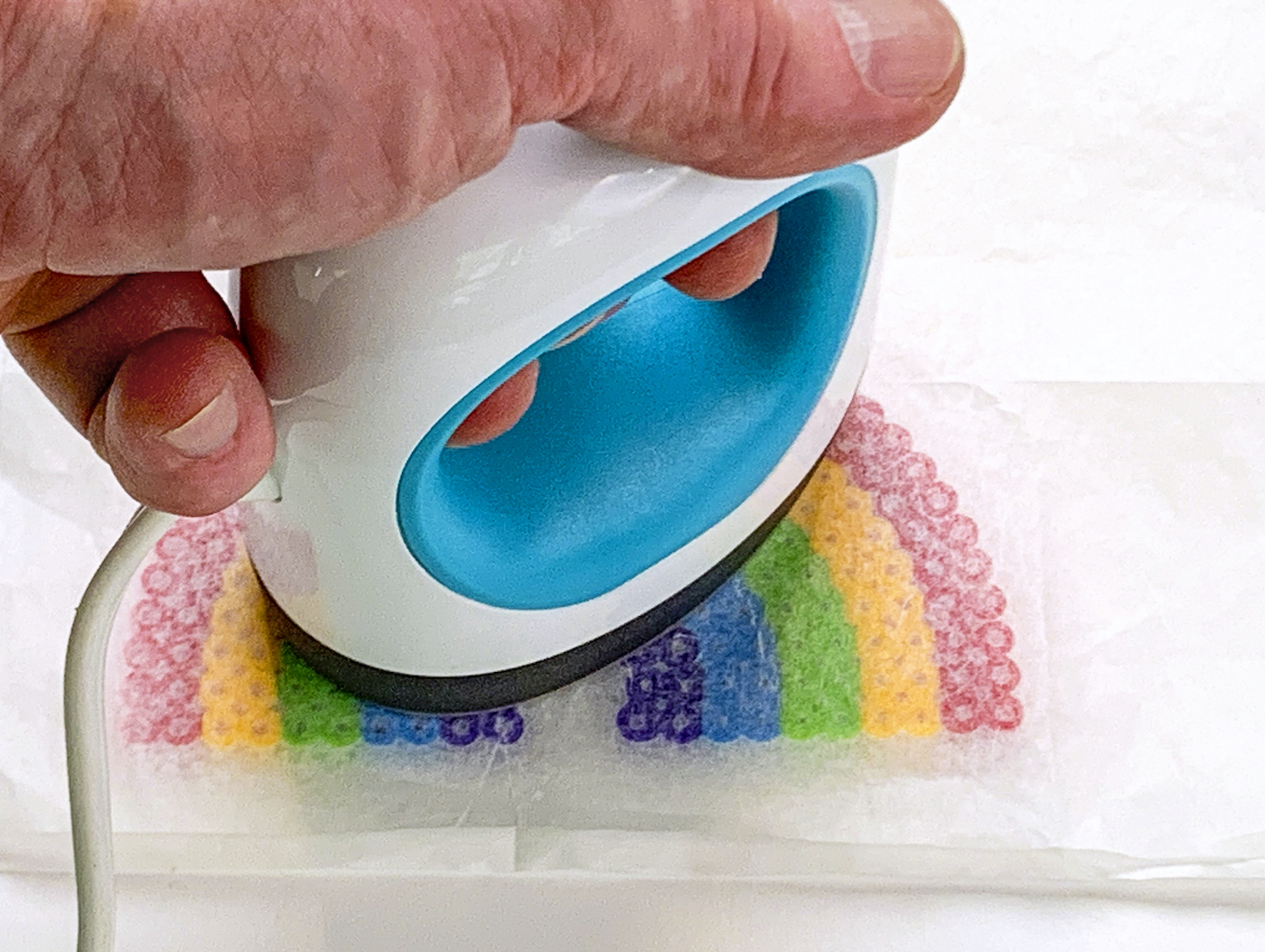 Remove the Paper
Let cool completely and remove the paper again (which is reusable). Some people pull the paper off after they iron the first side, but I just wait until the end and peel off both pieces. It's up to you!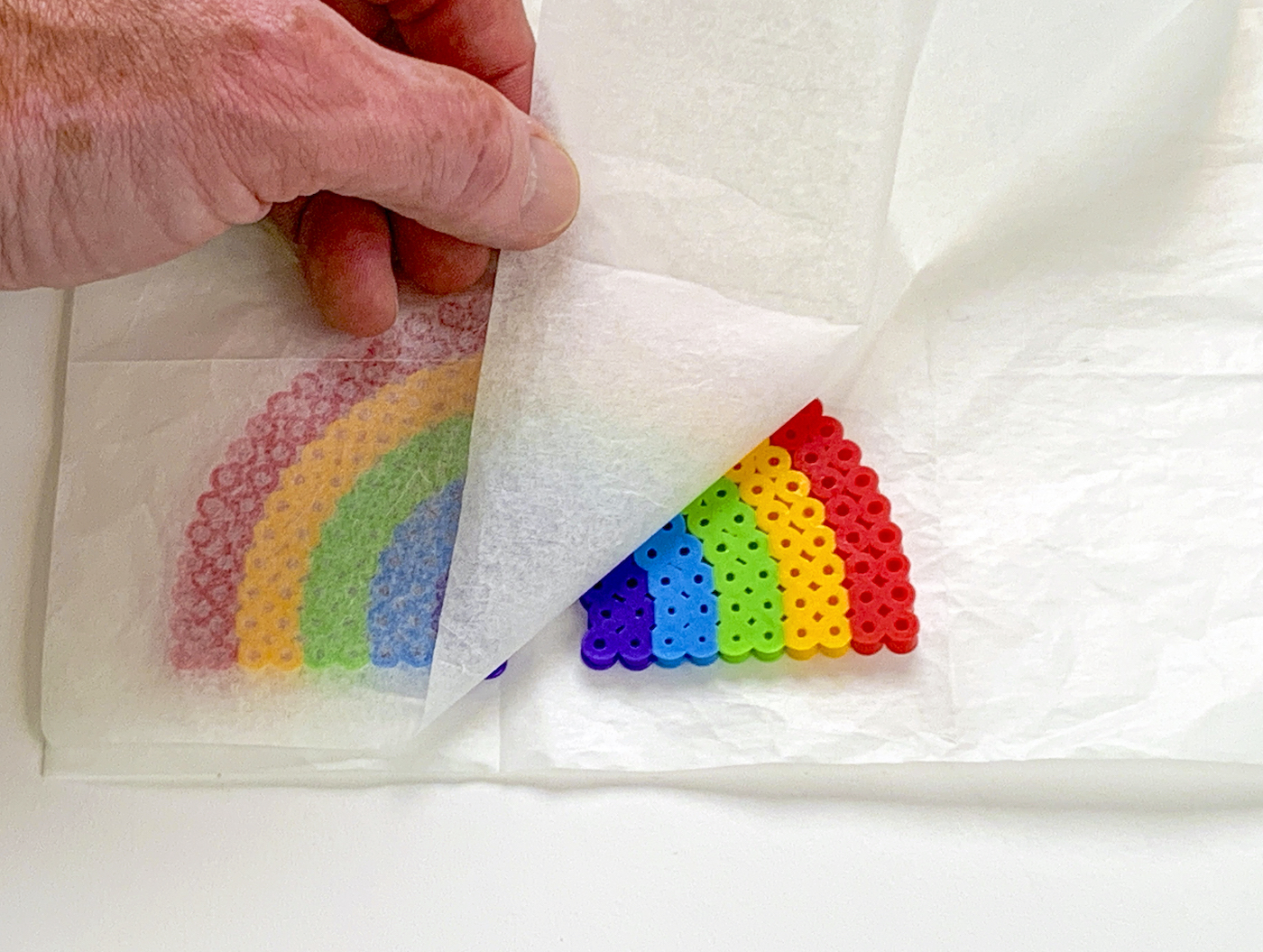 Are you ready to give it a try? Grab the patterns below!
---
Perler Bead Bob Ross
This pattern uses 63 dark brown, 175 brown, 71 flesh, 40 white, 33 black, 13 toothpaste, 3 rust, 1 red, 1 orange, 1 yellow, 1 pink, 27 blue, 1 purple, 1 kiwi green, and 1 sky bead.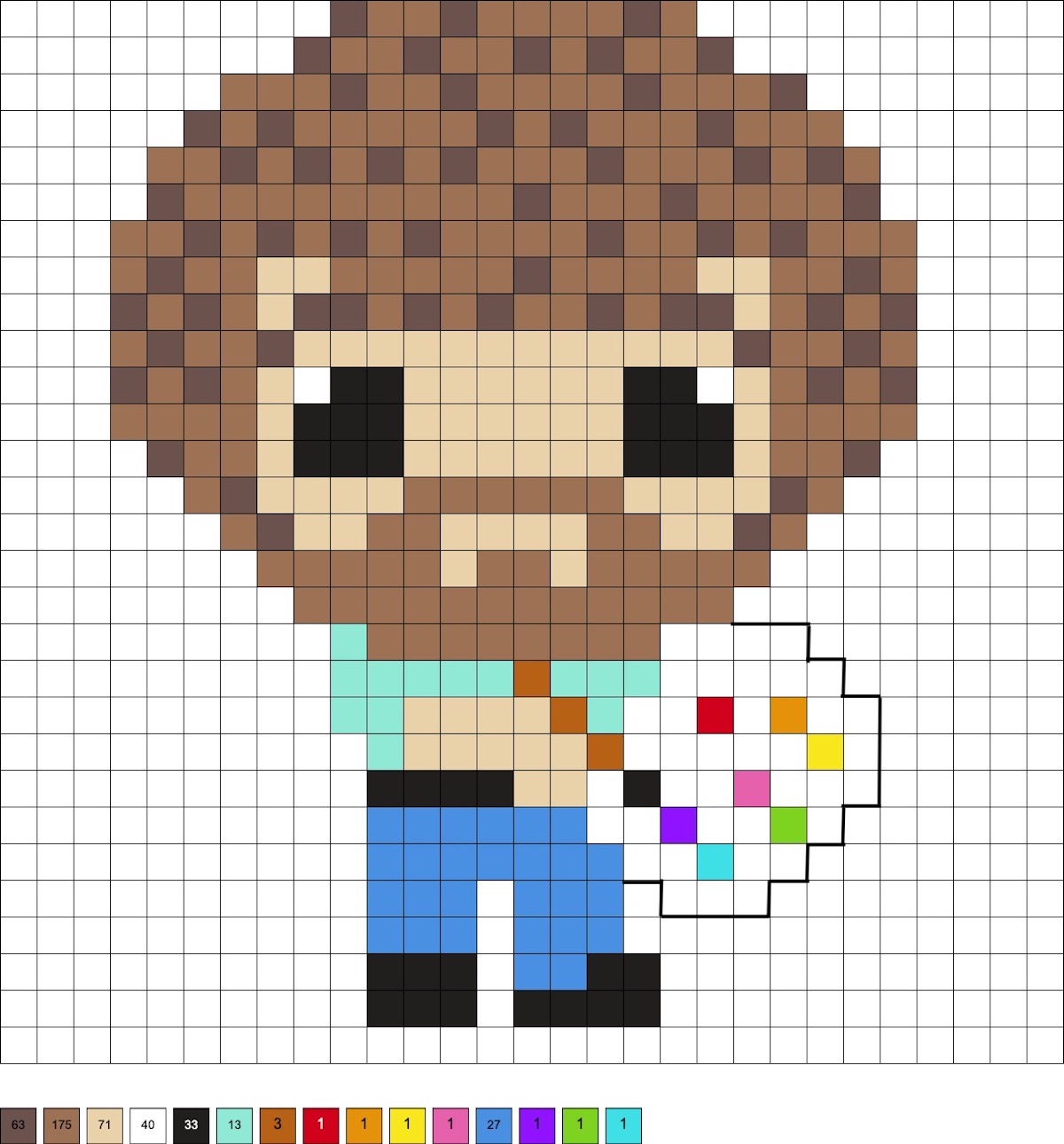 ---
Bob Version 2
This pattern uses 161 brown, 99 flesh, 12 black, 30 pastel blue, 54 light blue, 27 cream, 3 yellow, 1 orange, 1 pink, 1 red, 1 purple, 1 cobalt, 6 dark brown, and 12 gingerbread.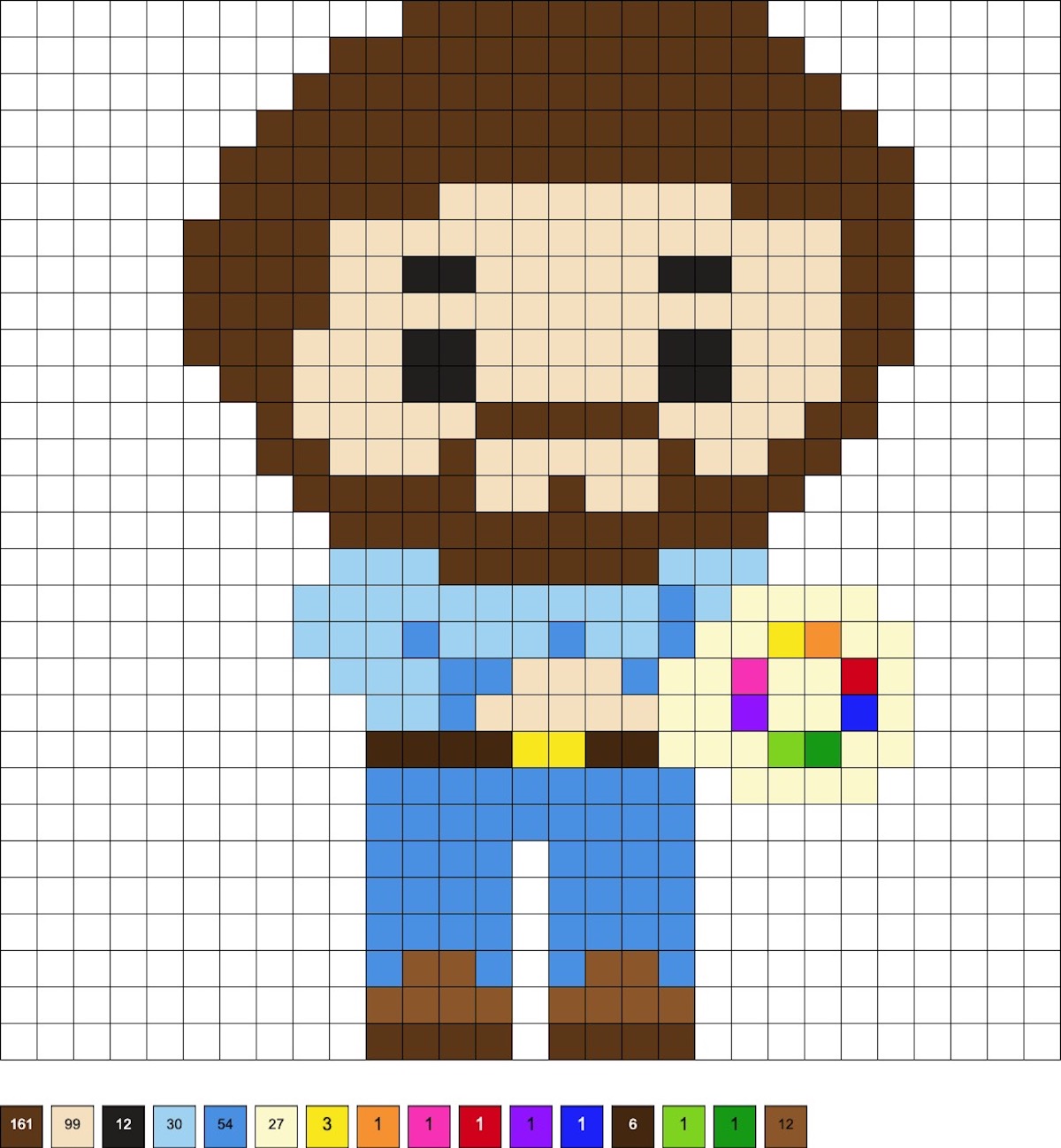 ---
Bob Ross Profile
This pattern uses 348 fern, 610 brown, 116 flesh, 10 white, 98 charcoal, and 318 mist. It's on a 30 x 50 grid so you'll want to use a large pegboard or multiple linked together.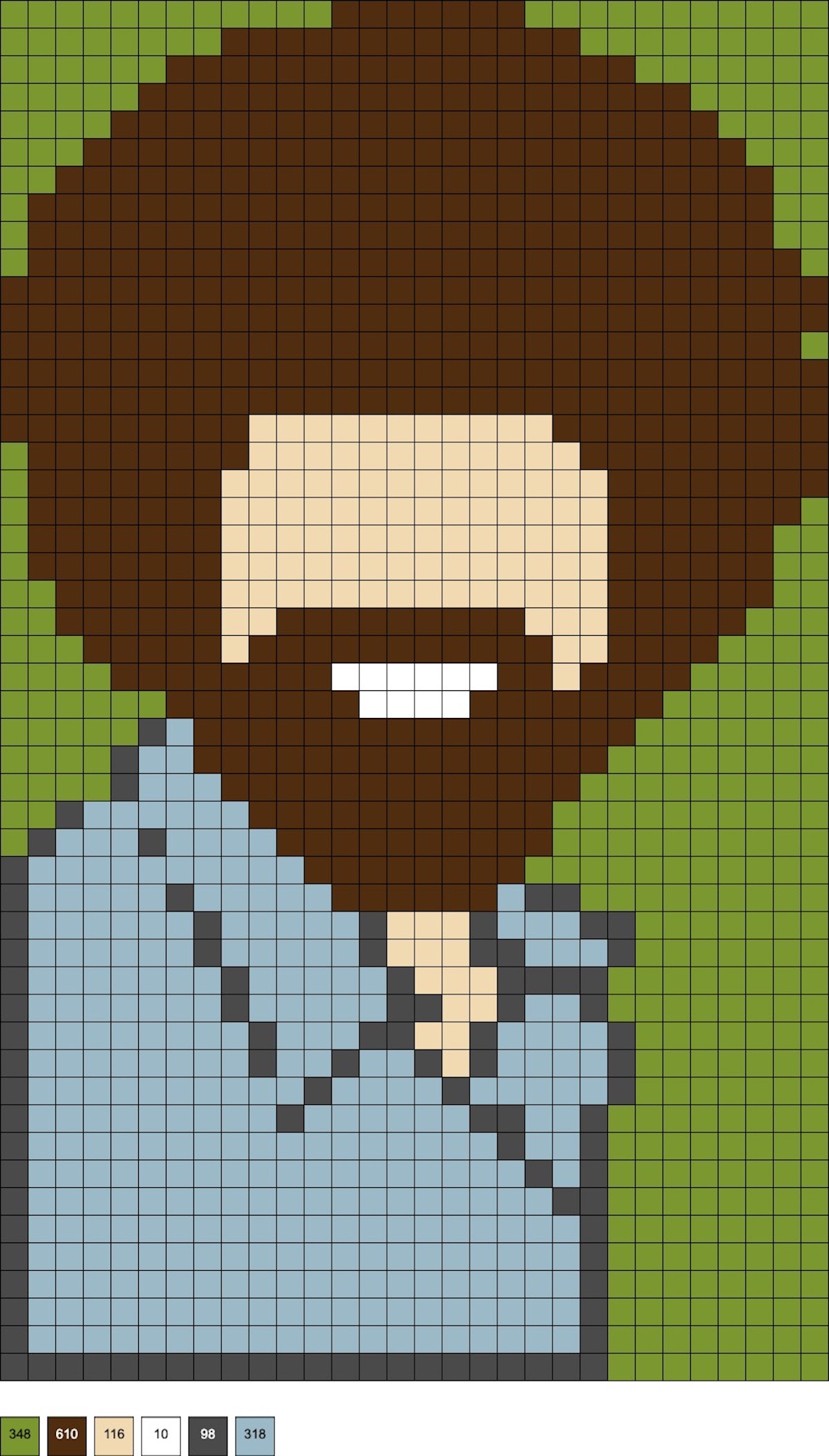 ---
Standing Bob Ross
This pattern uses 170 black, 98 brown, 41 flesh, 30 gingerbread, 49 white, 57 denim, 57 mist, 1 red, 1 orange, 1 kiwi green, 1 yellow, and 1 blue bead.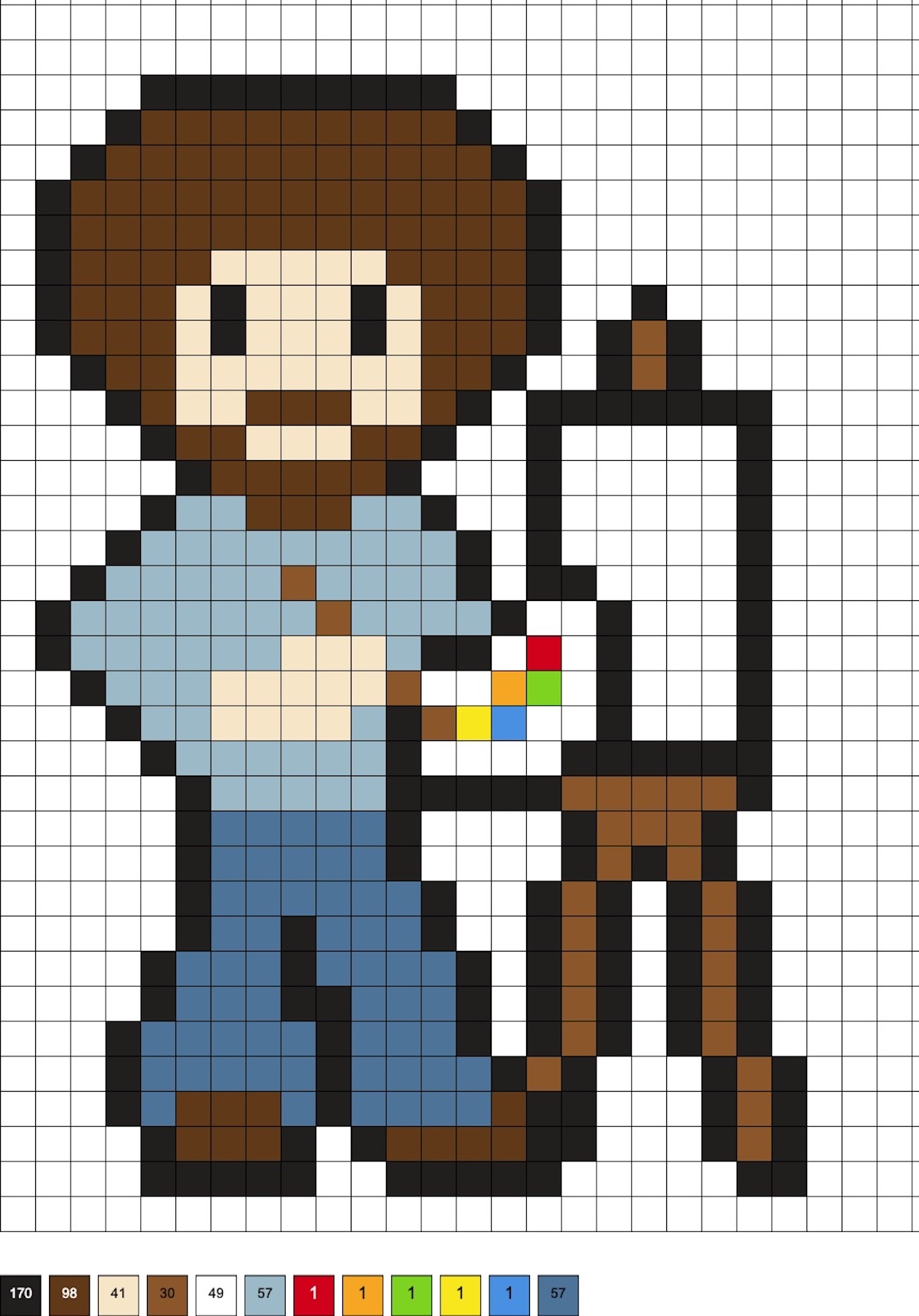 ---
Bob and a Landscape with Stand
You're going to use a LOT of different colors in this particular perler pattern so it's a great chances to use up errant beads. The most important colors to have are the 240 tan, 86 dark brown, and 52 brown beads.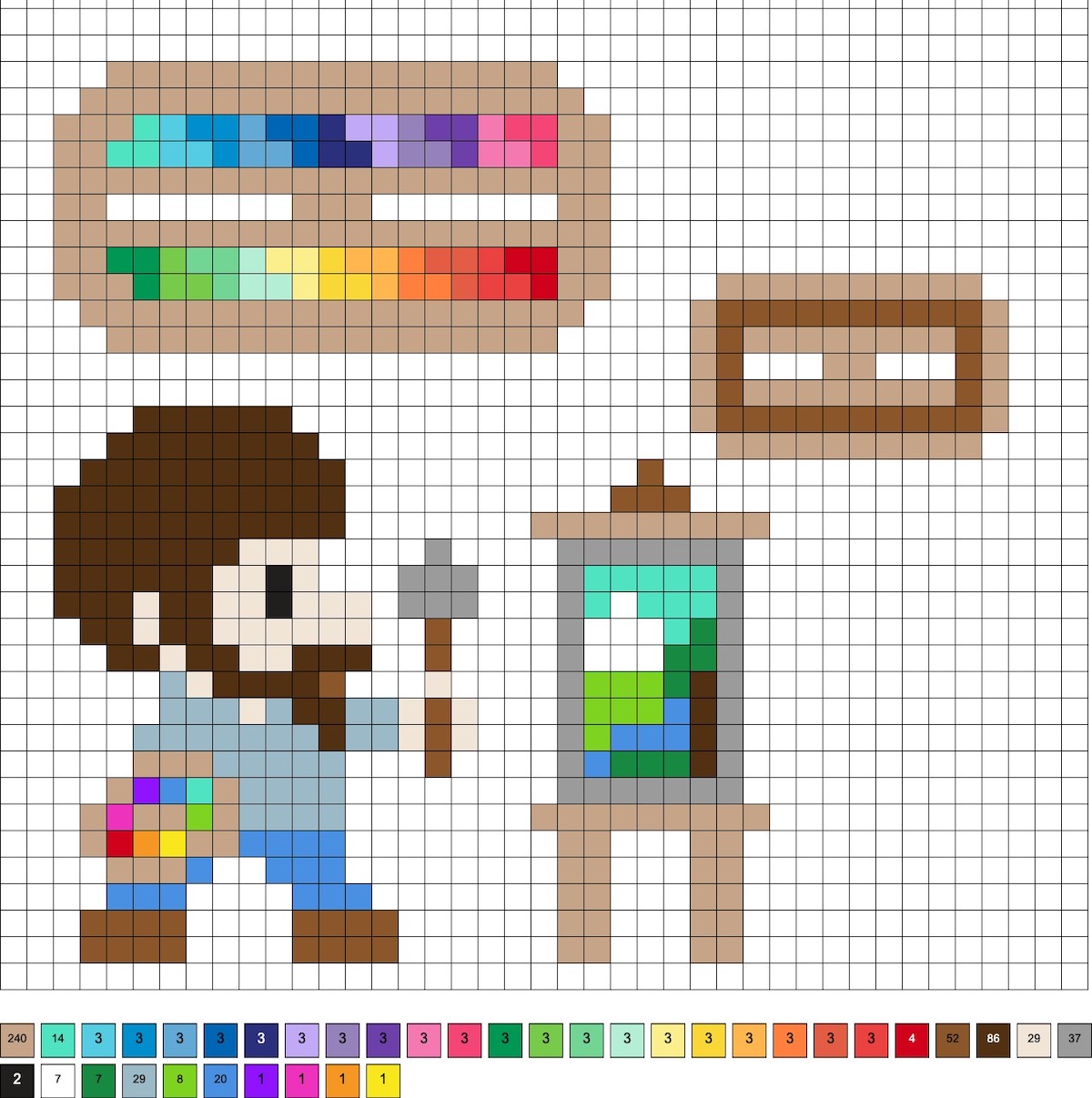 ---
Small White Paint Palette
This pattern uses 195 white, 2 kiwi green, 7 shamrock, 9 yellow, 19 blue, 21 gingerbread, 11 brown, 7 purple, 2 grape, 9 red, and 4 sand beads.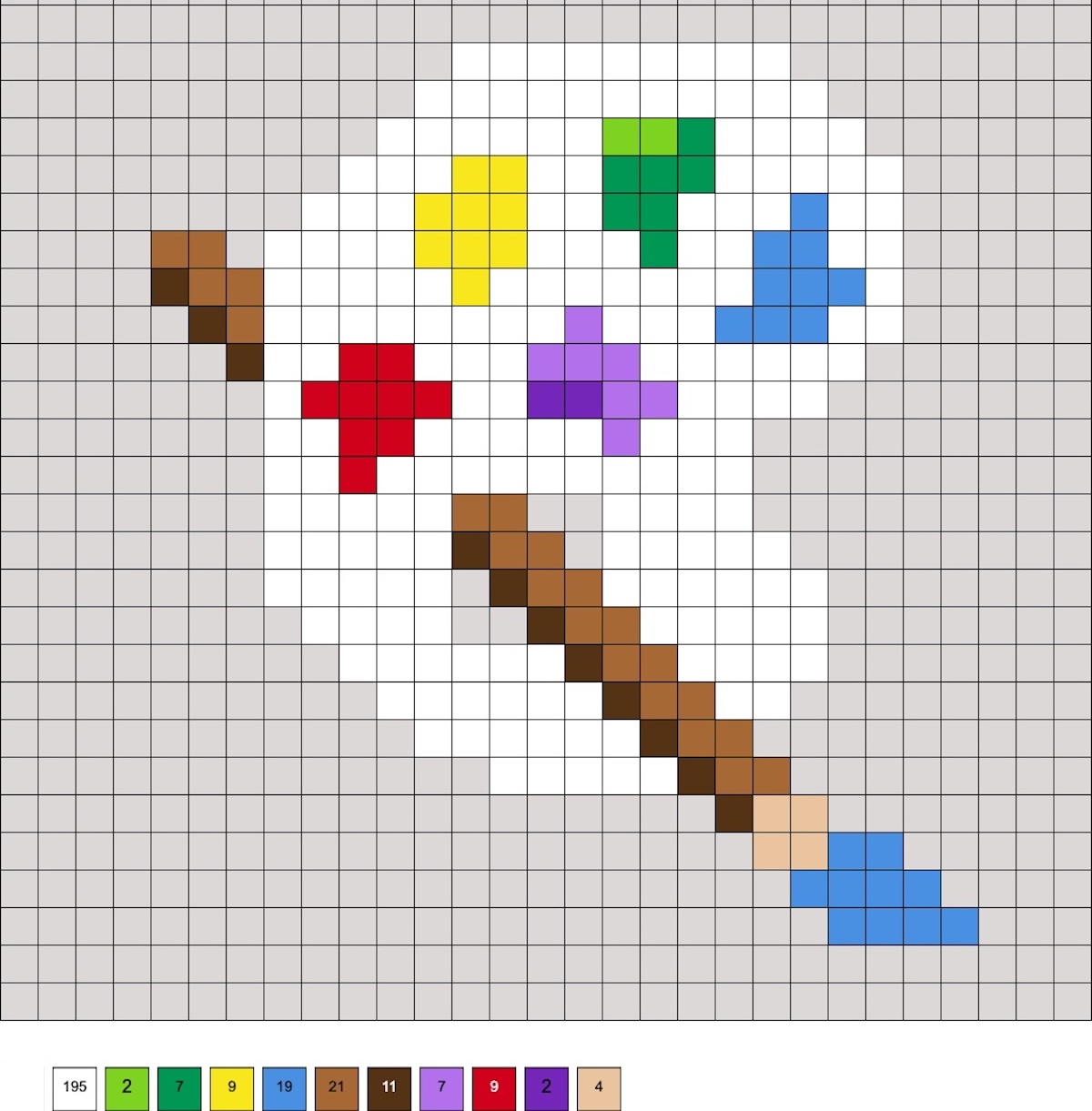 ---
Large Art Palette
This pattern uses 15 dark brown, 376 tan, 17 brown, 10 yellow, 12 purple, 9 red, 10 blue, 9 orange, 4 light gray, 8 kiwi green, and 9 sky beads.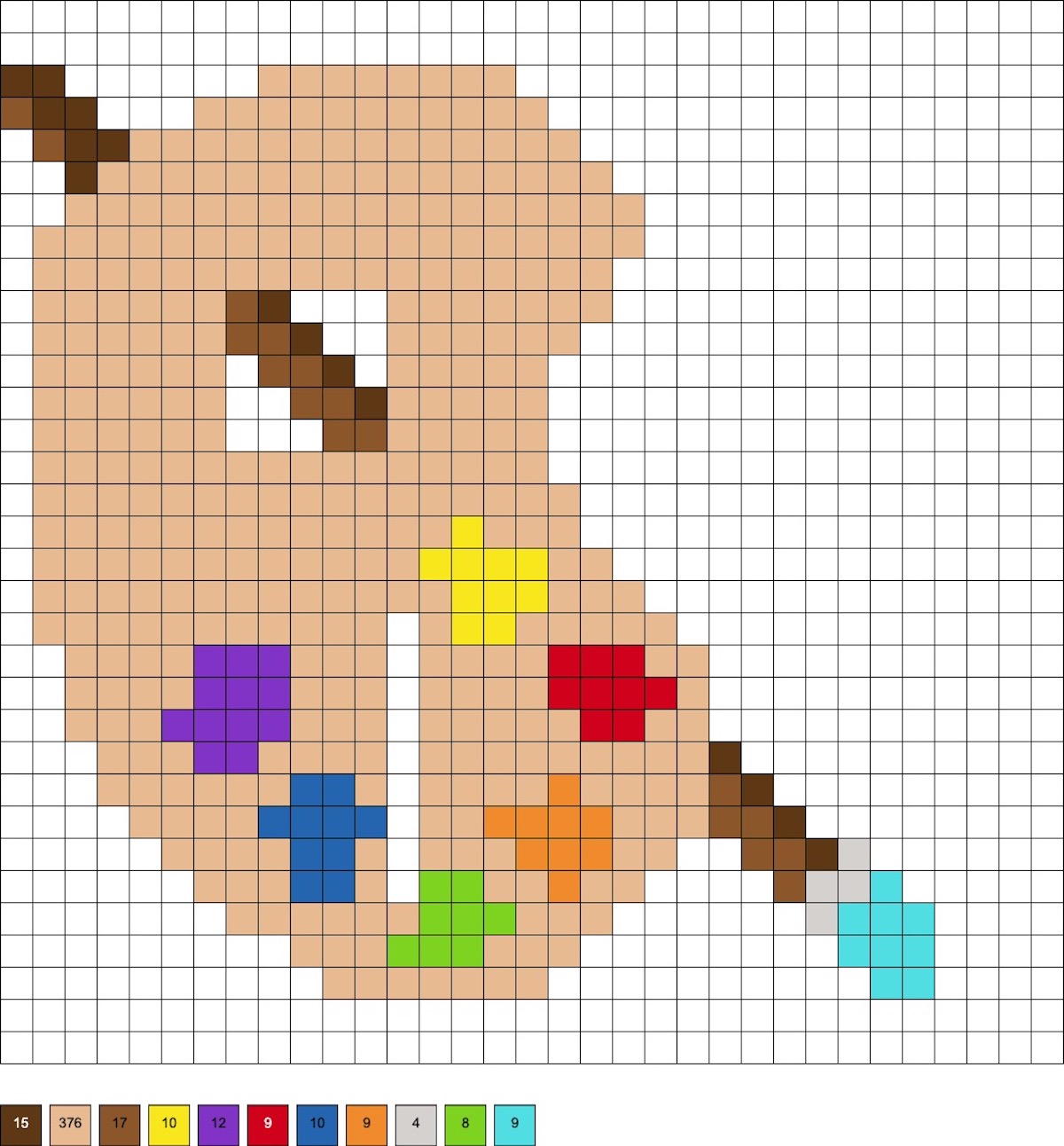 ---
Landscape on an Easel
This pattern uses 52 brown, 35 toasted marshmallow, 31 light blue, 14 cobalt, 8 shamrock, 5 dark brown, 12 gray, and 12 kiwi green beads.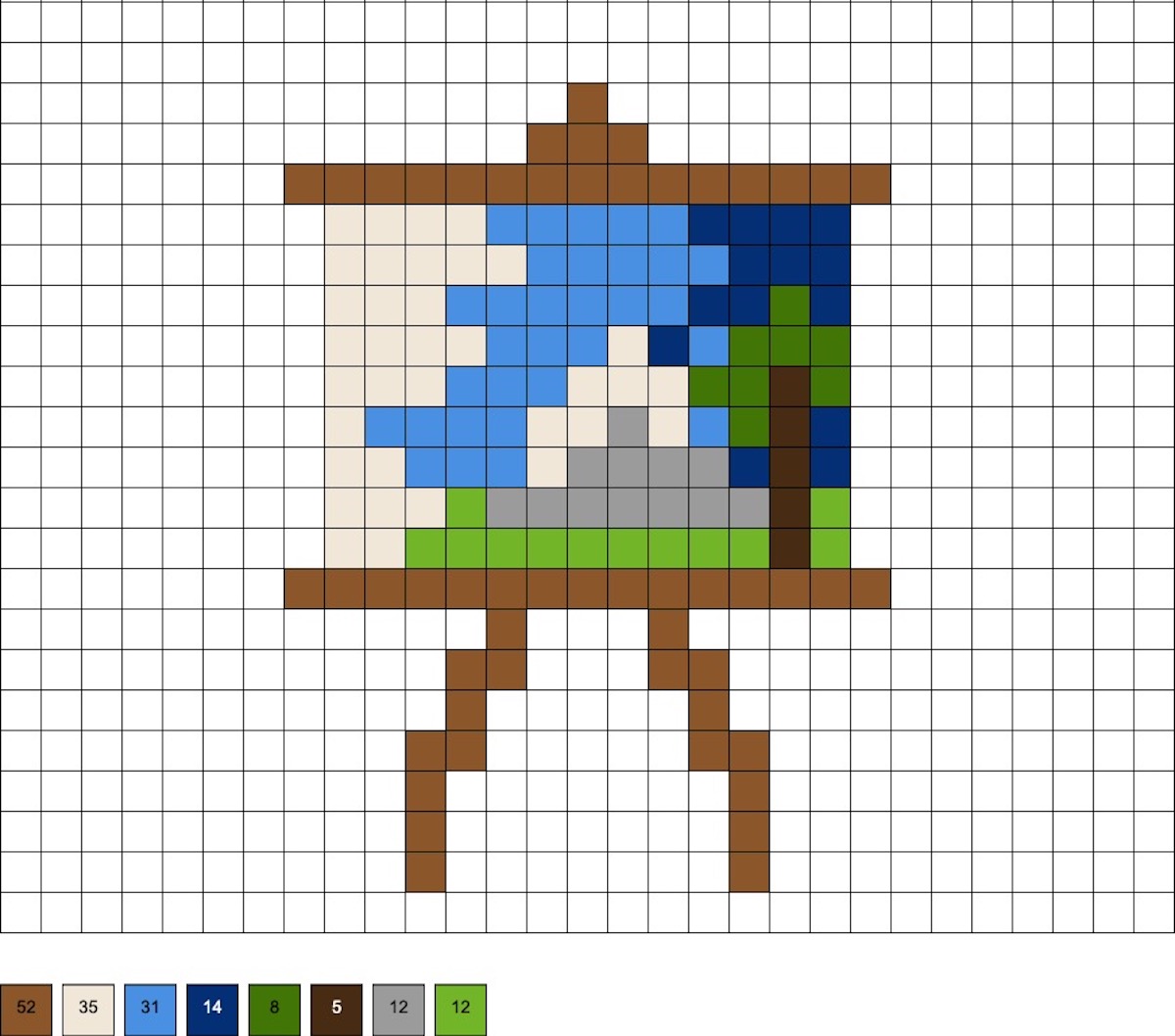 ---
Did you enjoy these Bob Ross perler beads? If so, let me know in the comments! I'd also love for you to check out these other posts:
The post Bob Ross Perler Beads (Free Patterns) appeared first on DIY Candy.