U-Pick Sewing Project Success - my adorable baskets with loops!
Oh, my goodness - I can't believe how much fun it is to sew these cute little baskets!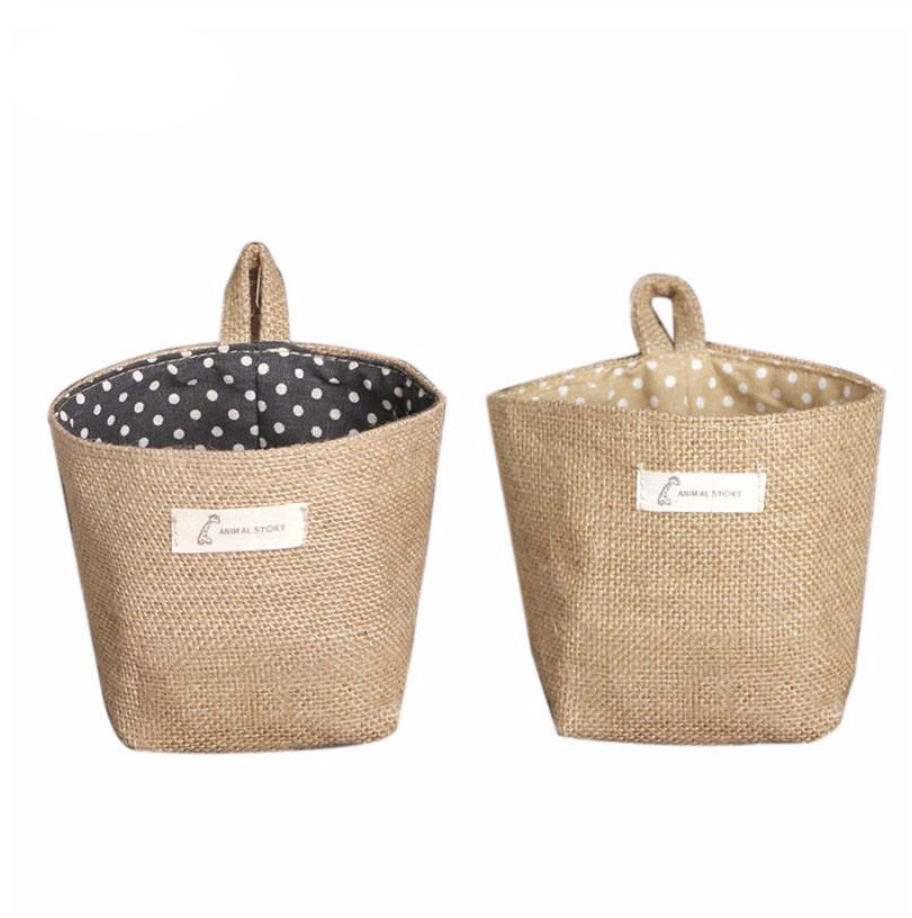 After looking closely at our inspiration photo (see left) and listening to your comments about materials, I ended up making one with all quilting cotton, one with burlap on the outside, and one with cork!
Someone else commented that they would like to hang these baskets on their pegboard and I loved that idea too.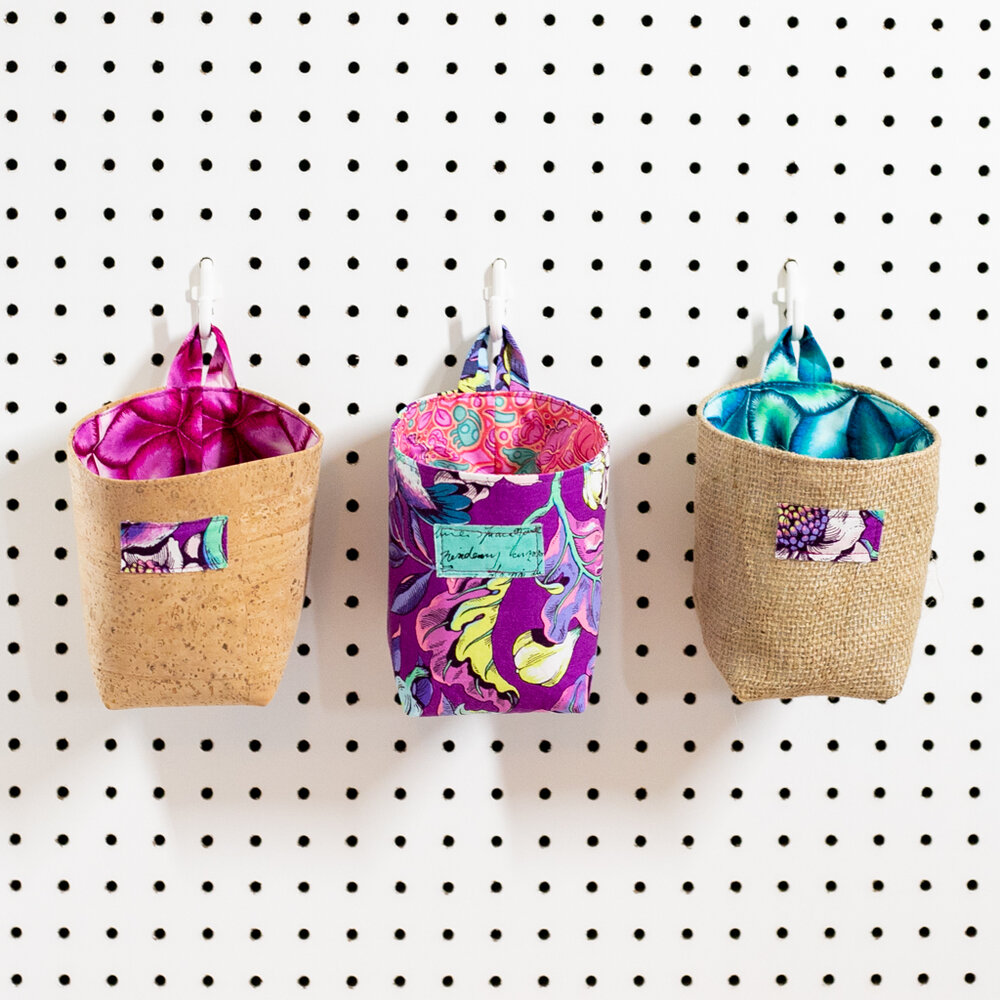 This is the pegboard that my husband and I installed in my sewing room.
I use these plastic hooks for hanging my baskets (and other items like rulers and embroidery hoops).
My pegboard is a large piece of pegboard paneling that we bought at Lowes. We installed 1'' pine strips first and then attached the peg board on top. It is finished with 1/4'' round trim, painted white.
If you want a simpler solution, I found these pre-made plastic pegboards that look easy to hang on Amazon.
Back to the basket design - I know you will love it too. It's totally fat quarter friendly - you can make an entire basket with one fat quarter or pick two coordinating fat quarters and make two baskets with different linings.
I used Pellon 809 Decor-Bond stabilizer for my quilting cotton basket (middle) and it is great for hanging or for holding small items. It stands on its own, but if I wanted it to hold pencils or other items that lean, I will need to use a firmer stabilizer like Soft and Stable (I'll try that next).
I sewed one basket with high quality cork fabric and didn't use any additional stabilizer. When I made my burlap basket, I fused a piece of Pellon SF101 woven stabilizer to the burlap before cutting, which eliminated all of the fraying!
I still want to experiment making more baskets with different types of material and stabilizers, but you can see that this pattern is sooo versatile. I'm sure you can make it work with what you have on hand if you don't want to go to the store. :)
My cotton fabrics for these baskets is from a gorgeous collection I found at Bluprint called Looking Glass (except for the middle label made with Sweet Caroline Calligraphy Fabric). I have found the Bluprint Boundless brand fabrics are a great quality - similar in feel to Moda fabrics.
Each basket is approximately 5'' tall and 4'' wide.
My little 'labels' are just 1''x2'' strips of fabric that I sewed on, but you could use ribbon or twill tape - or leave them off.
This sewing project is so fast and easy you won't believe it - I think the last one took me less than 10 minutes to cut and sew. I was really on a roll!
I'll write up the Basket with a Loop free tutorial as soon as I can. Sign up for my free newsletter so you don't miss it!
Happy Sewing,