Unicorn Perler Beads (30+ Free Patterns)
Get over 30 patterns for unicorn perler beads! If you love these magical animals, you'll appreciate these unique ideas for kids or adults.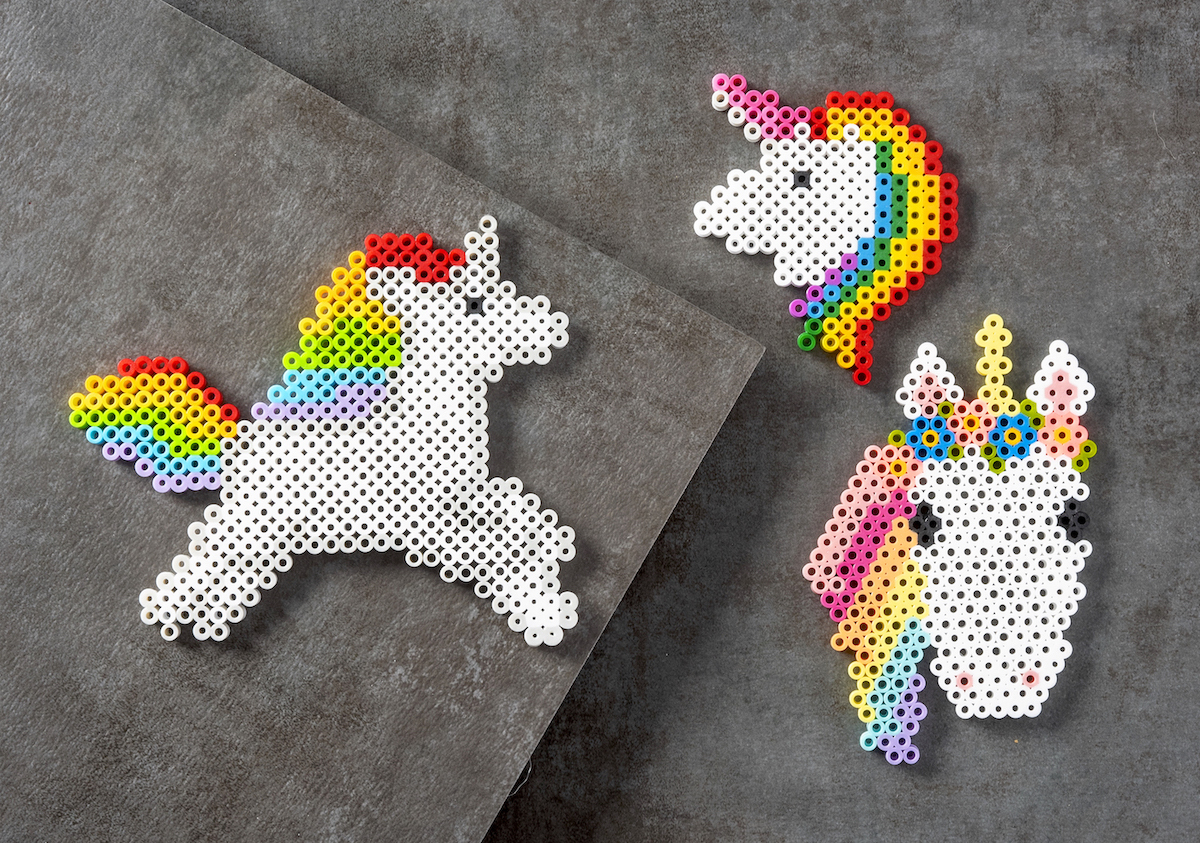 Hello, fan of unicorns! How do I know that you're a fan? Because you're here today. You've joined me for to get unicorn perler beads, and so in some way these magical animals have captured your imagination.
Galloped into your heart, so to speak.
Don't worry. They have into mine also. Who doesn't love a horse with a rainbow mane and glitter or metallic horn? Come on! I live for the bling.
I feel that there are certain universal truths about unicorn lovers, and you'll have to let me know in the comments if these are true for you. Unicorn appreciators:
Enjoy color and unique color combinations
Value inner power
Are willing to go out on a limb to creativily
Have big dreams and believe in some element of magic or miracles
Want to spice up their everyday life
How did I do? Did I nail it?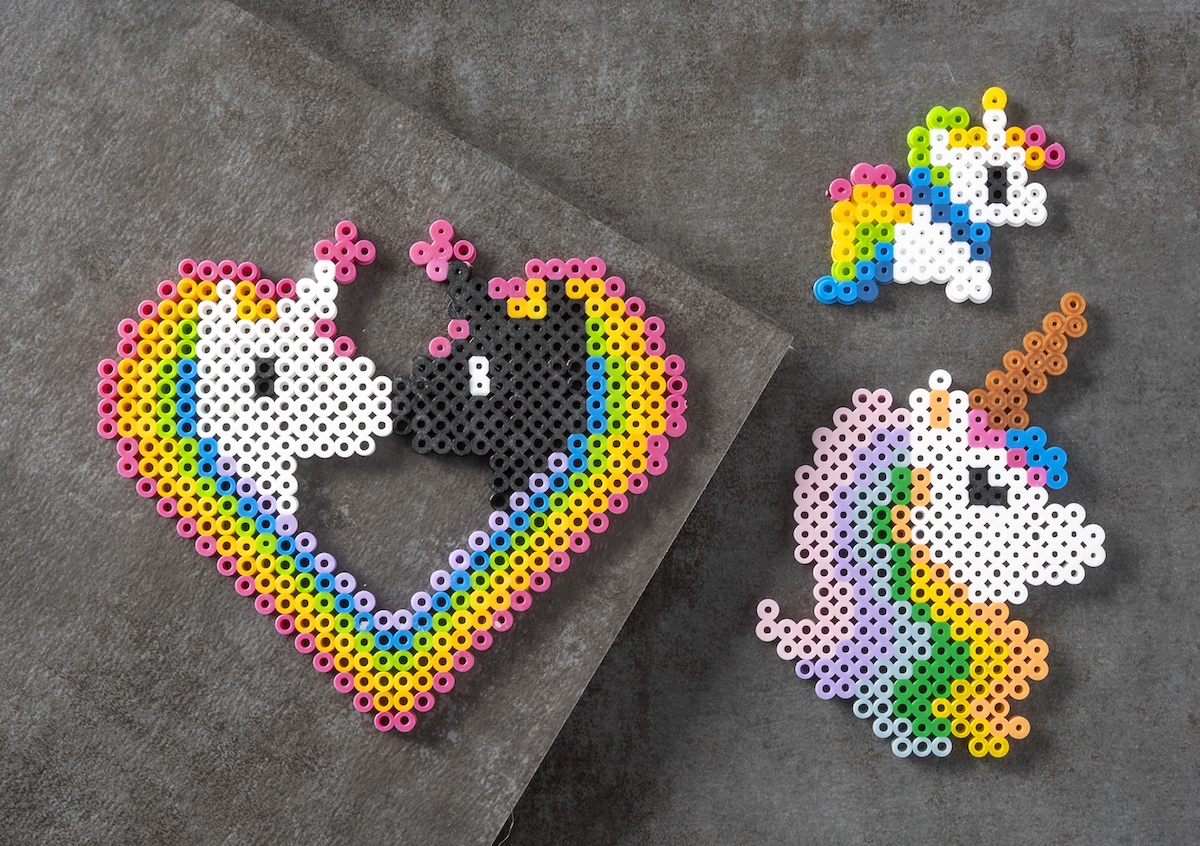 Even if you aren't totally sold on the magic of 'corns yet, I'm about to show you how great they are – through perler beads.
Hold on tight because this is going to be a crafty ride filled with color, creativity, and, of course, plenty of magic. Let's make a unicorn together, bead by bead.
There are over 30 patterns here, with unicorns of all shapes, sizes, and types. There are some standing, head shots, profiles, and more. Everyone will find a pattern they love, I promise.
Just so you know, perler beads are recommended for ages six and up, so this is a very fun craft to try with kids. They love perler (also known as hama beads, fuse beads, or melty beads). But don't be shy – adults love them too!
Tips for Using Perler Beads
Before we get into the patterns, I want to review a few basics of using fuse beads to make sure you get the best results. If you don't want the tips, scroll down to the bottom to get the unicorn perler bead patterns.
Remember that the overall goal is to melt the beads together on both sides while still leaving the holes open. Here's how you get the best results, using a rainbow as an example.
Use Ironing or Parchment Paper
Place ironing paper or parchment paper over the beads on the pegboard. Be gentle so you don't disturb the beads underneath.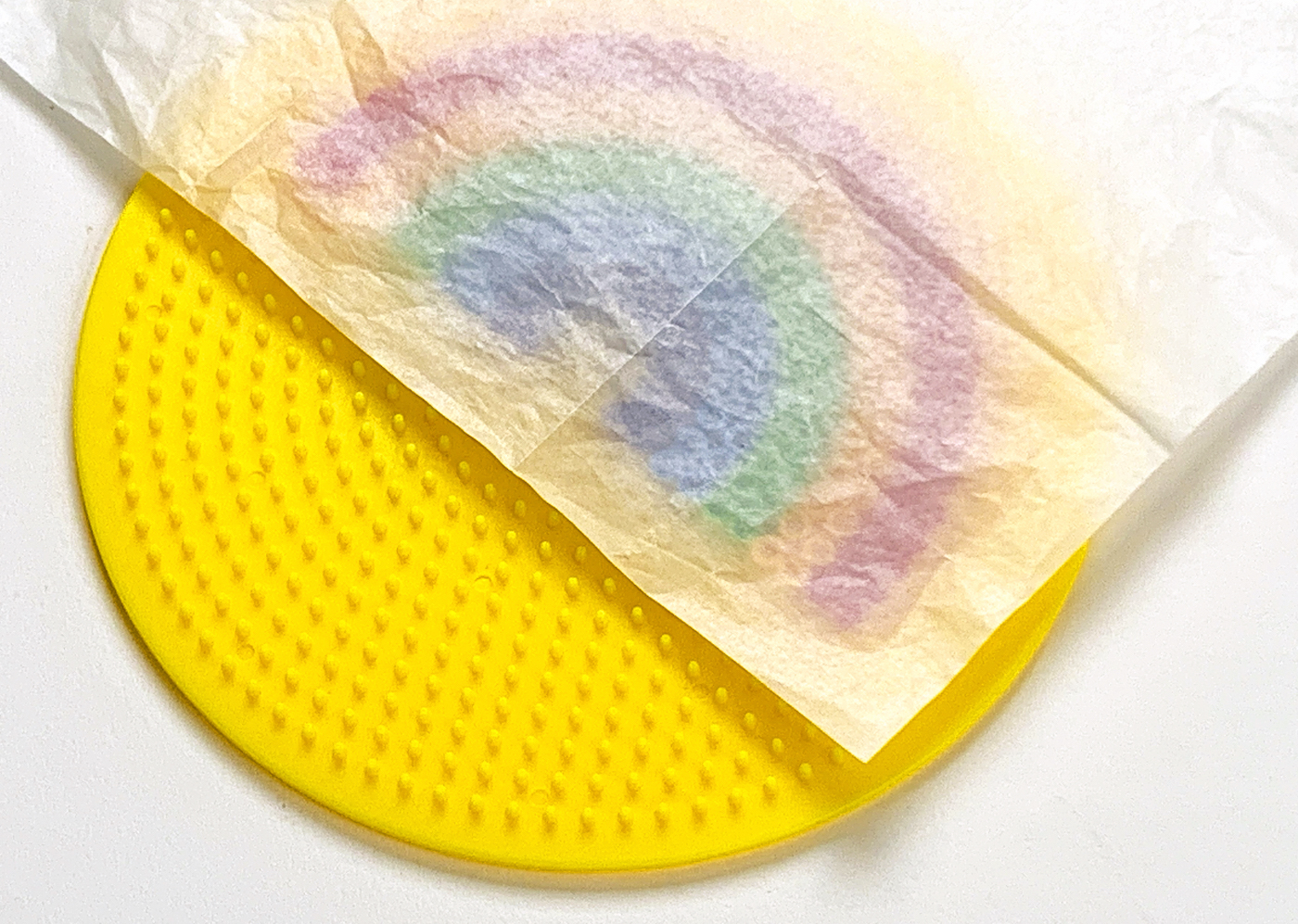 Heat your iron to the medium setting (no steam). In a circular motion, begin to iron the project. Don't press down too hard with the iron. Move the iron in small circles, and keep it moving.
When ironed properly, the beads will still have an open center. Check and make sure your edges are melted. Let the design cool on the pegboard.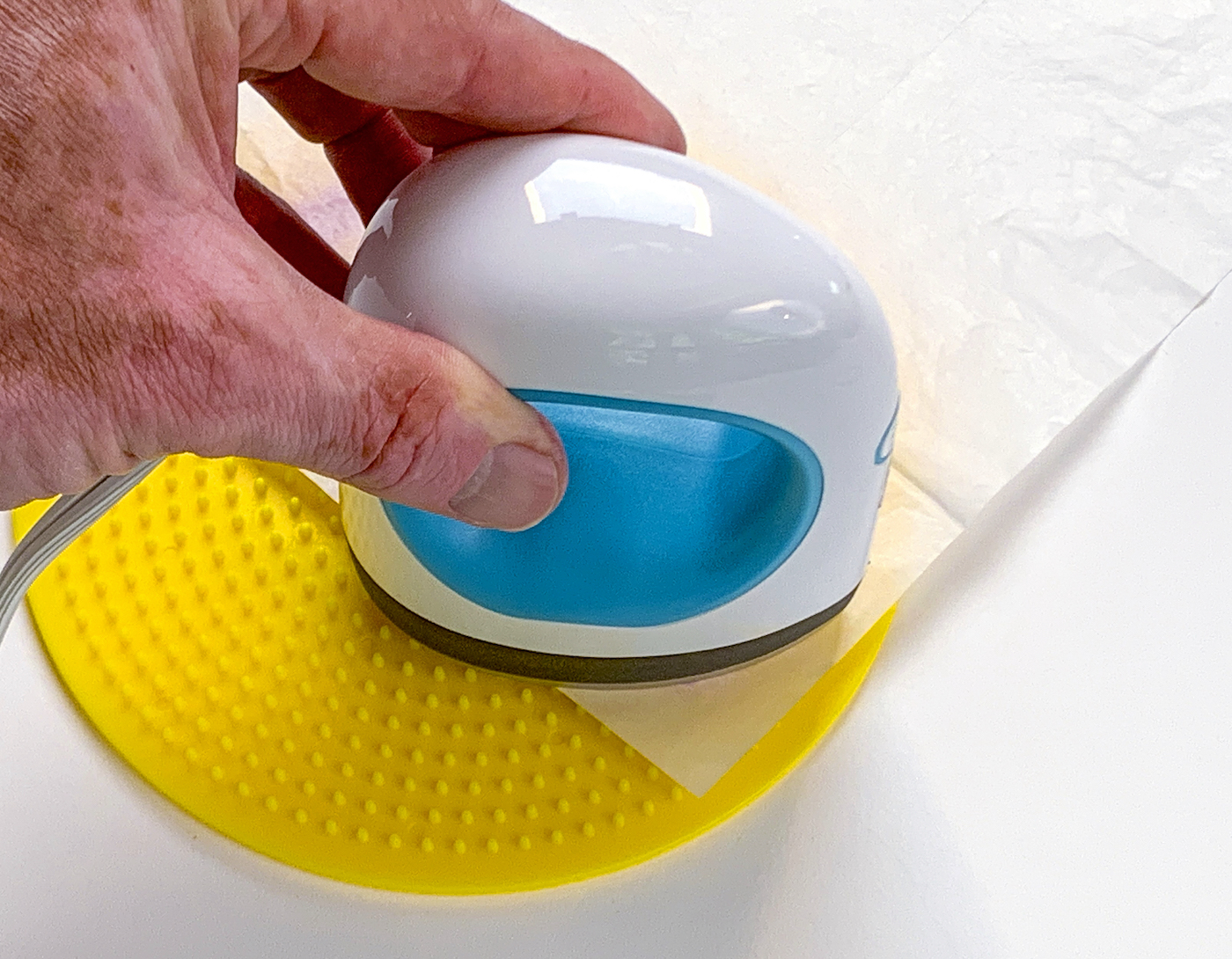 Note: BE CAREFUL about lifting up the paper while you're ironing! If you want to check, carefully peel back paper around the edge of your design and see if all the beads are melted.
If you lift the paper up quickly and there are a lot of unmelted beads, they will easily fall off or go flying and you may be forced to start over. Sometimes the edges need more time so when you check, just check the edges and peel paper back slowly.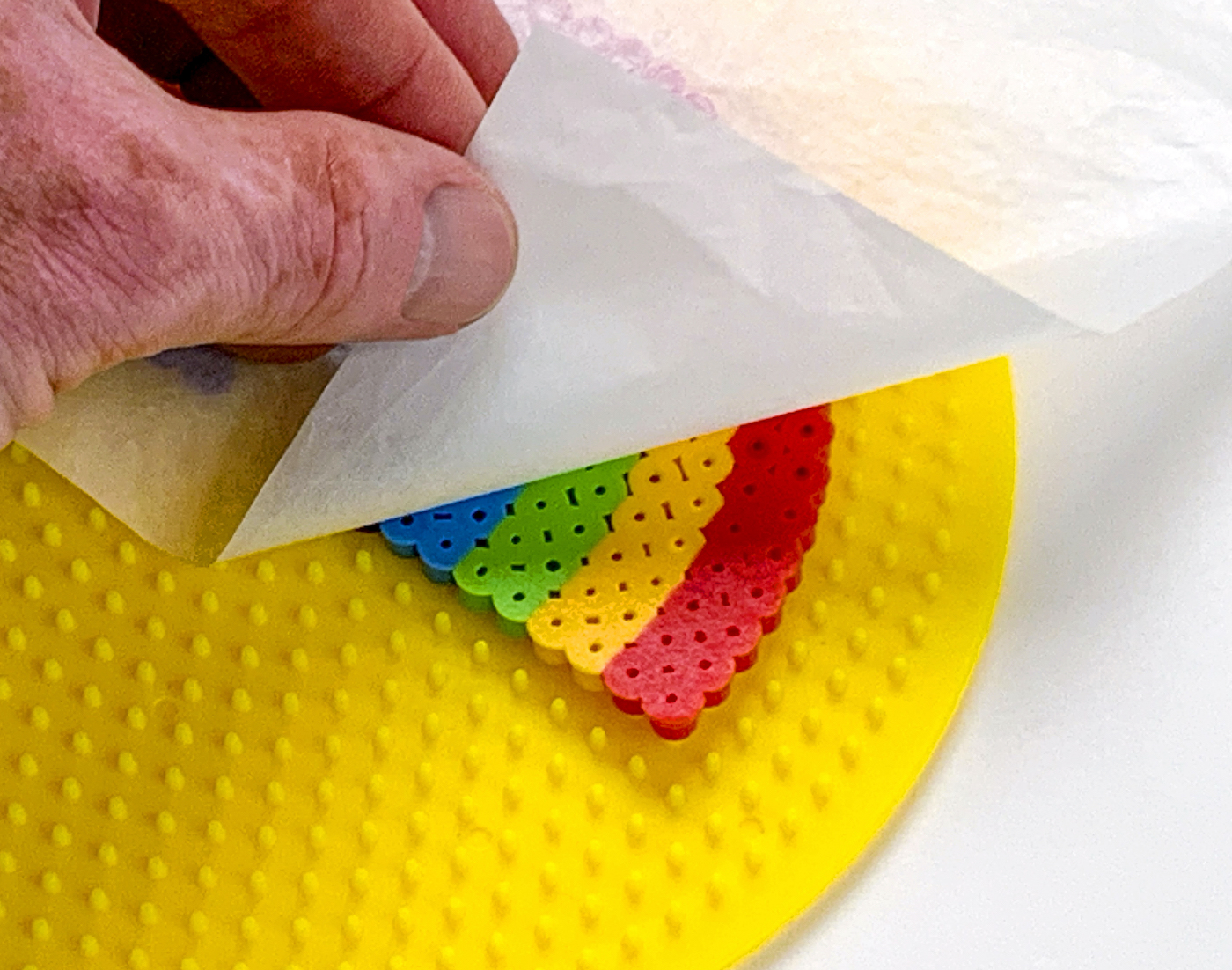 Another Note: some beads melt faster than others (clear melts faster than white, for example). So some holes might be larger than others. It's okay! That's part of the look of the project.
Iron the Other Side
Remove the bead design from the pegboard. Flip it over to the non-melted side and repeat the fusing process.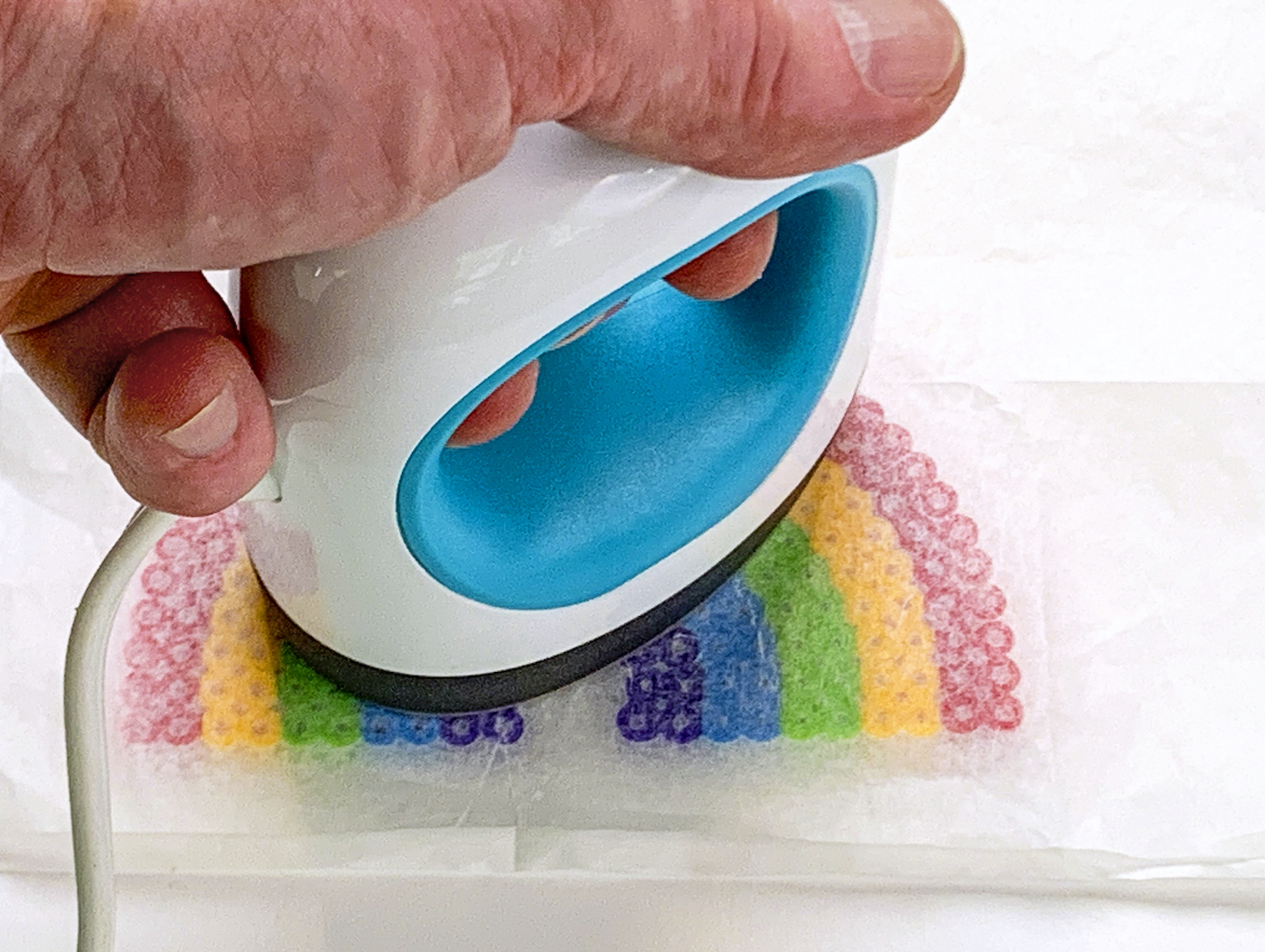 Remove the Paper
Let cool completely and remove the paper again (which is reusable). Some people pull the paper off after they iron the first side, but I just wait until the end and peel off both pieces. It's up to you!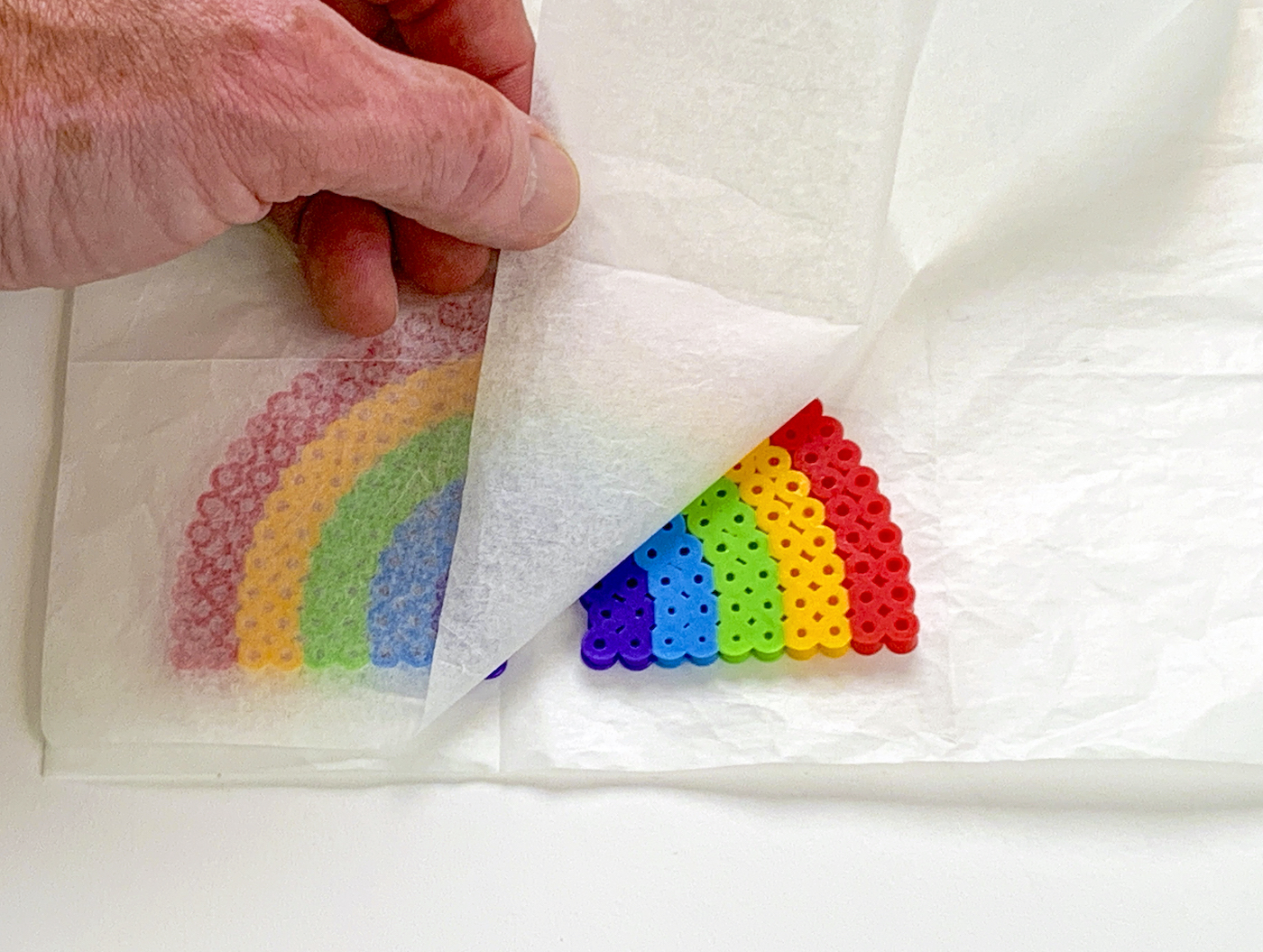 Now if you're ready for the unicorn perler beads, here are the patterns.
---
Unicorn Hama Beads
Make sure to check out these notes:
A few of these patterns are larger than a 29 x 29 pegboard, so you'll either need a extra large pegboard (49 x 69 tall) or to put multiple square peg boards together to form a larger "canvas."
In addition to square pegboards, you'll see round, heart, and hexagon pegboards. These are fun to have in your arsenal if you plan to do a lot of perler-ing.
You'll see a couple of the pattern backgrounds below aren't white – that's simply to give contrast so you can see where all the white beads should go. You don't need to add the background (but you can if you want to).
Don't stick to my colors necessarily. Customize with your favorite color beads!
Mini Unicorns
These are perfect for using up extra beads in the manes.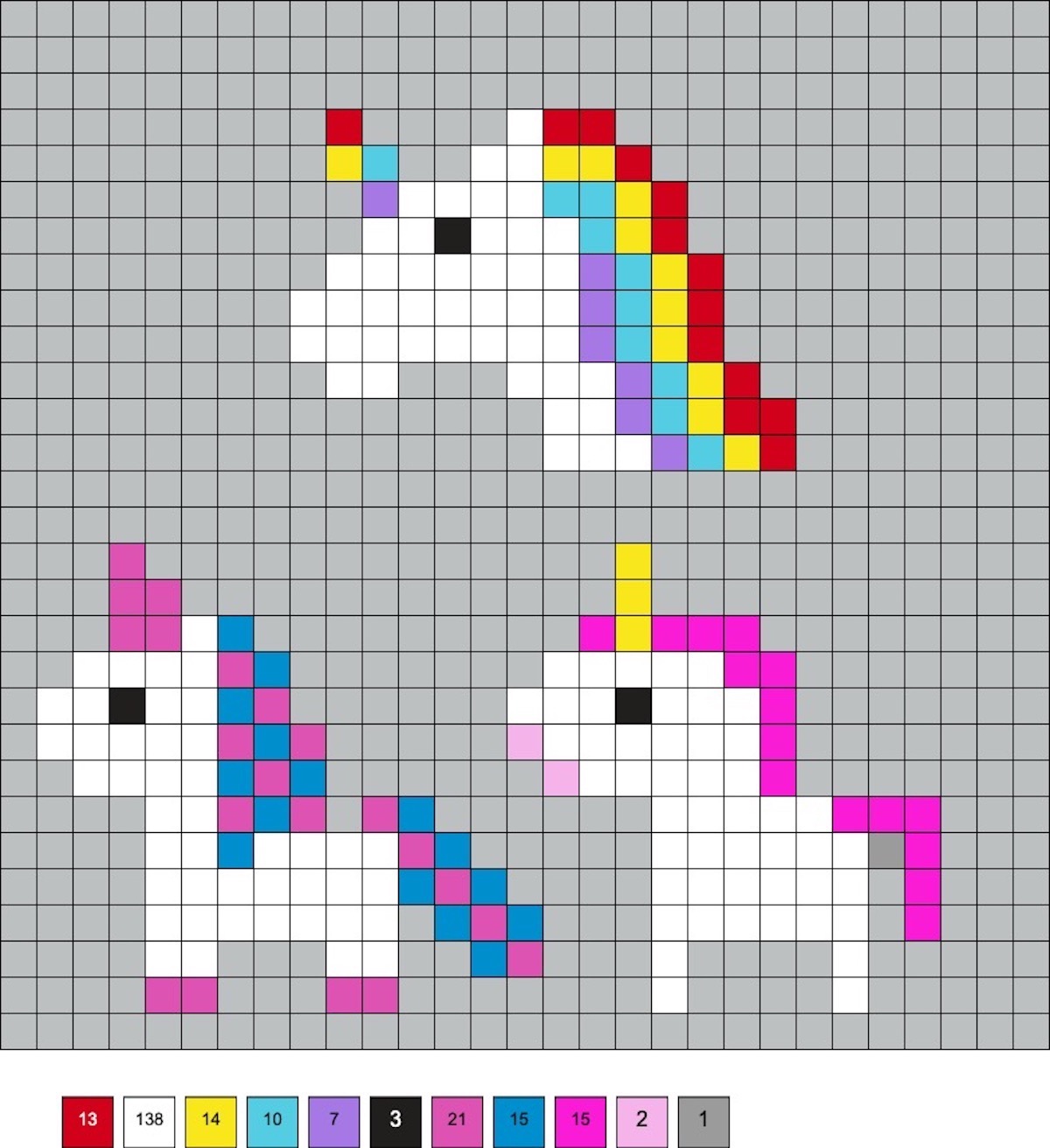 ---
Mini Rainbow
Two small standing unicorns with colorful manes.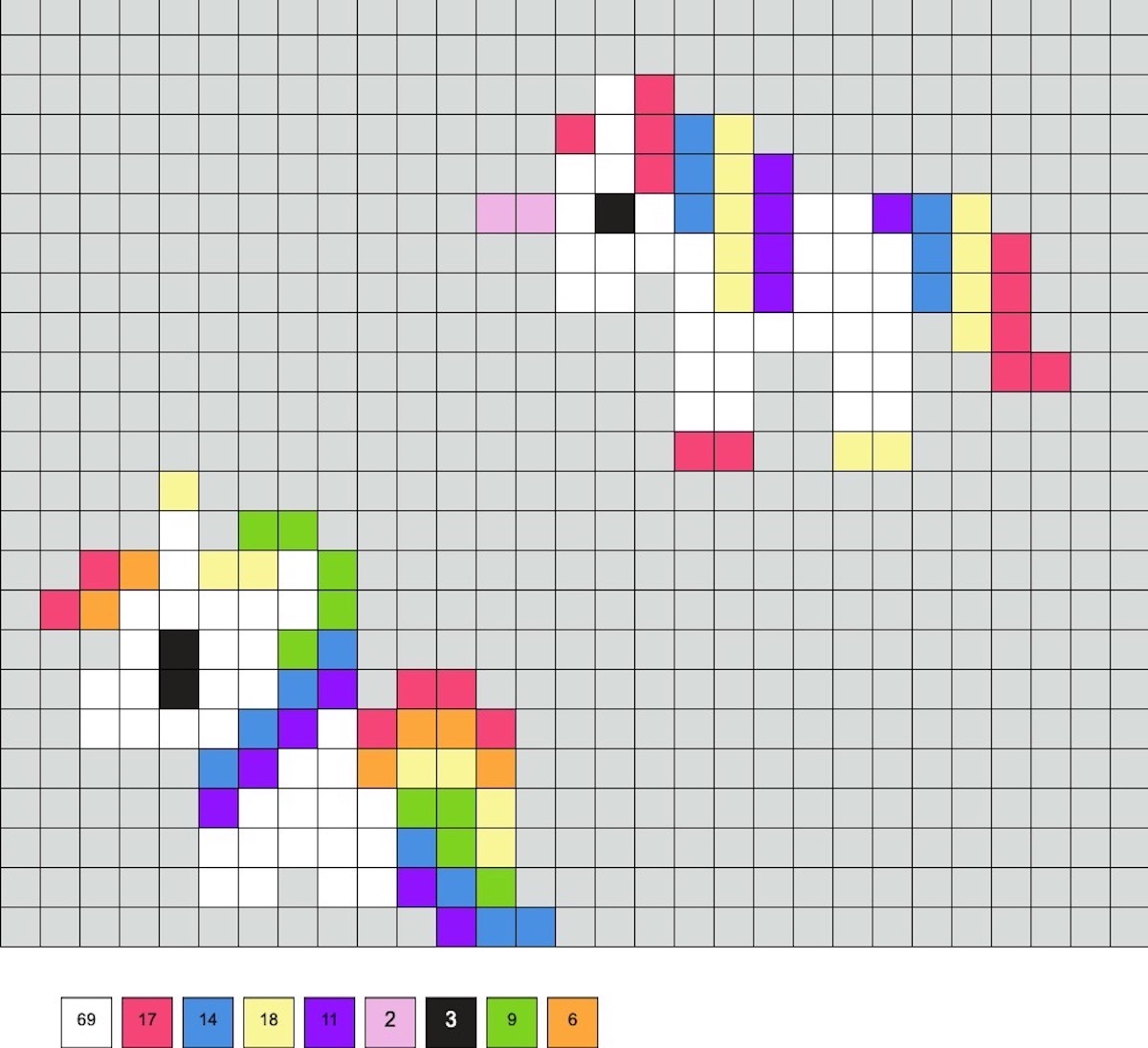 ---
Colorful 'Corns
These are a bit larger, with one unicorn standing and the other running.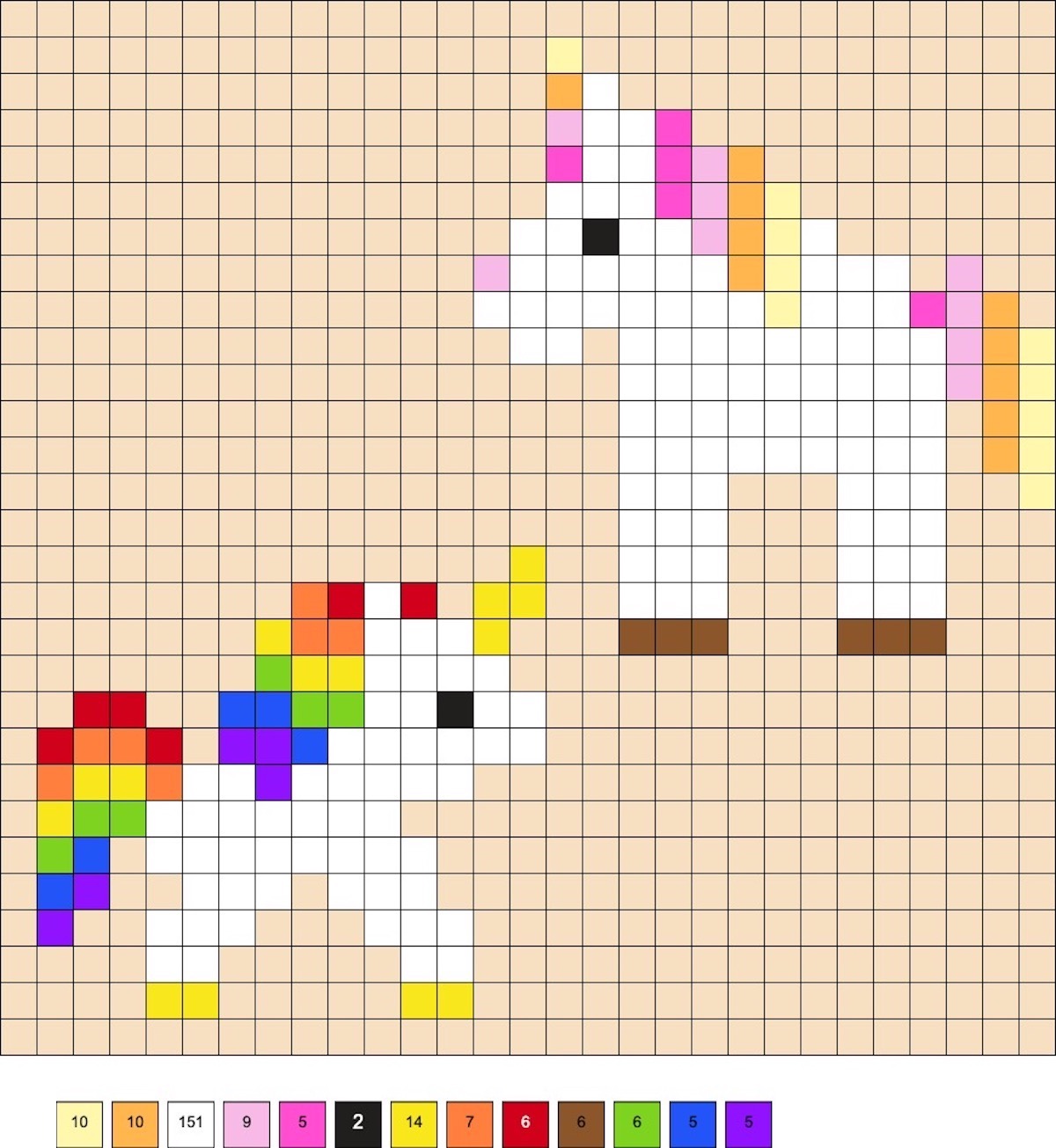 ---
Unicorn with Gold Horn and Star
This pattern uses 46 yellow, 19 gold, 59 white, 36 fuschia, 2 peach, 5 magenta, 27 purple, 5 cobalt, 26 light blue, 21 bright green, 21 orange, and 3 black beads.
---
Pink Unicorn with Rainbow Mane
This pattern uses 101 black, 13 yellow, 11 bright green, 88 pink, 11 sky, 16 red, and 3 tangerine beads.
---
Dreamy Unicorn
This pattern uses 45 pink, 20 light pink, 19 cotton candy, 14 fuchsia, 68 pastel lavender, 28 sky, 26 mint, and 13 white beads.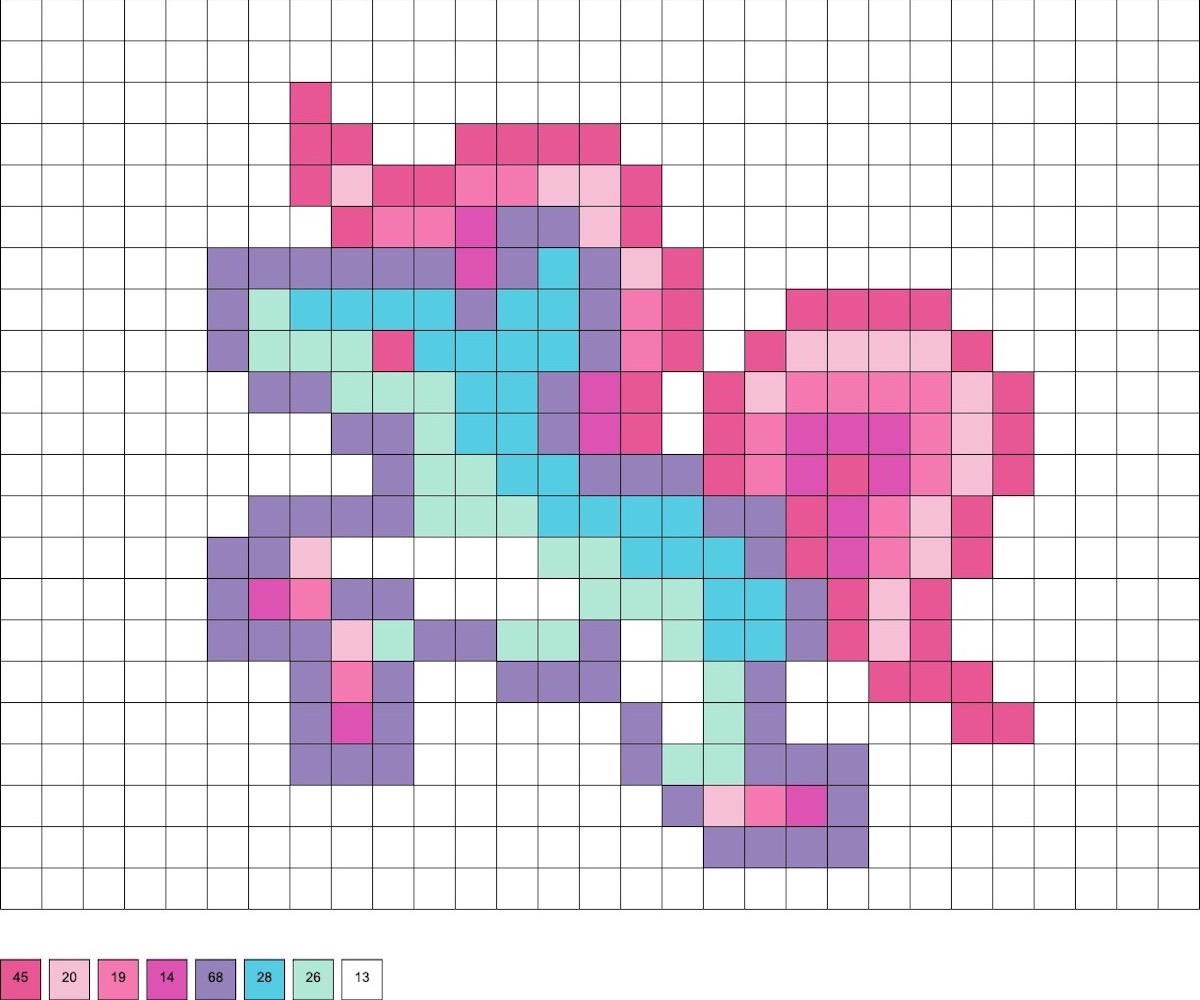 ---
Color Wheel
This is a horse of a different color! Use a bunch of leftover beads to make this pattern.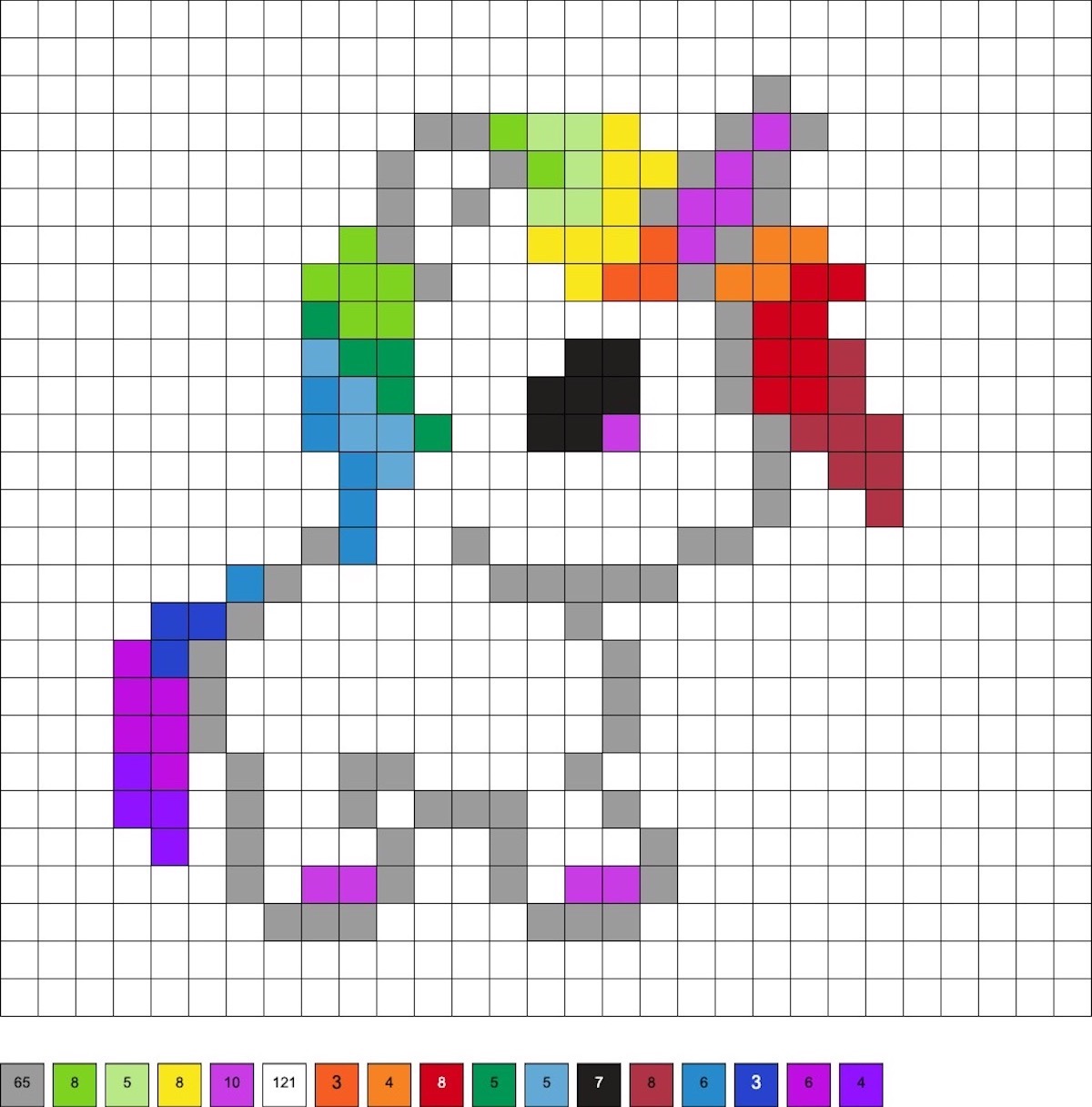 ---
Pink Mane and Yellow Horn
This pattern uses 49 raspberry, 40 fuchsia, 15 yellow, 24 cheddar, 54 gray, 96 white, and 2 black beads.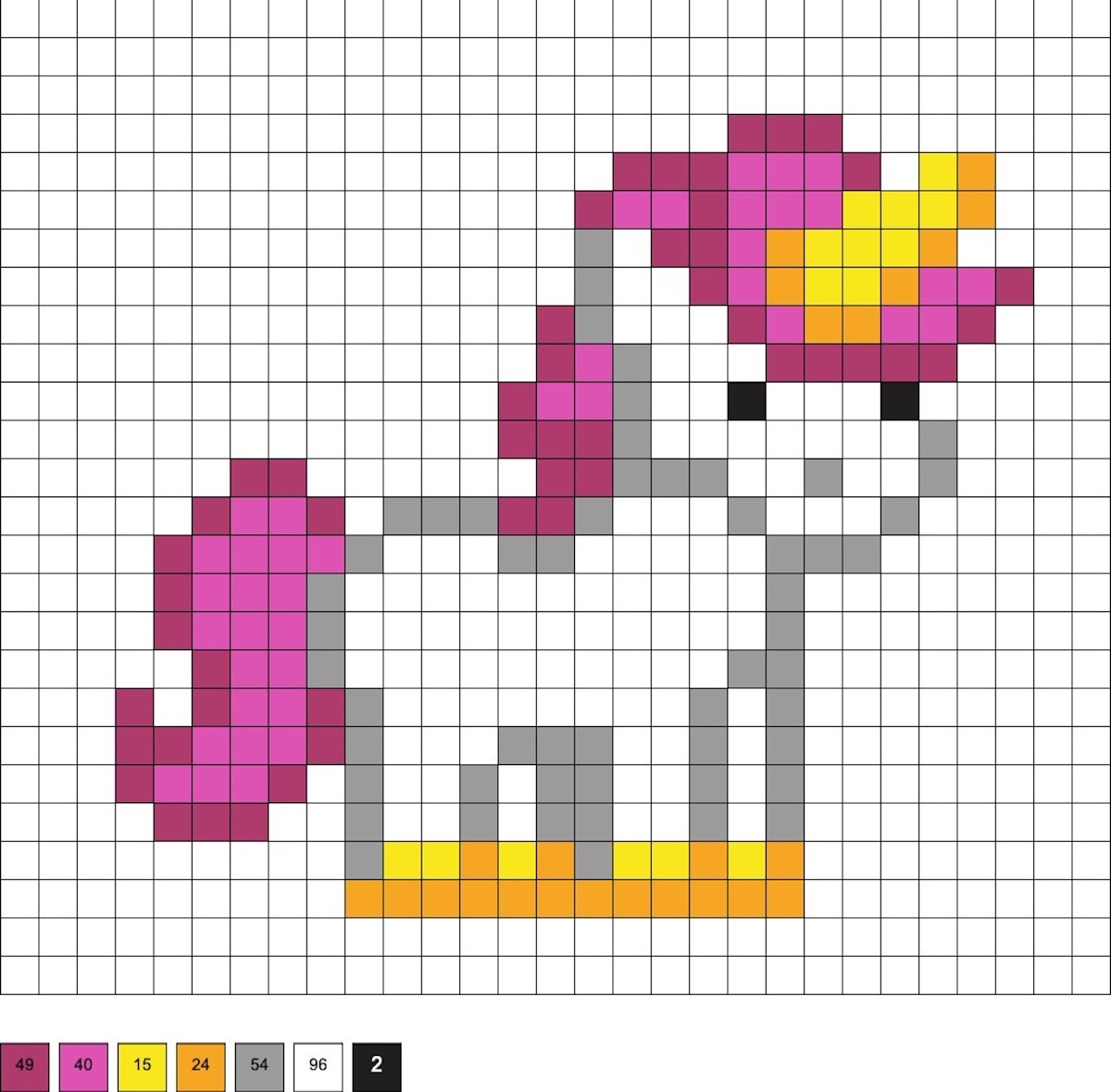 ---
Unicorn with a Heart
This square pattern uses 239 sky, 137 white, 21 magenta, 25 flamingo, 18 purple, and 1 black bead.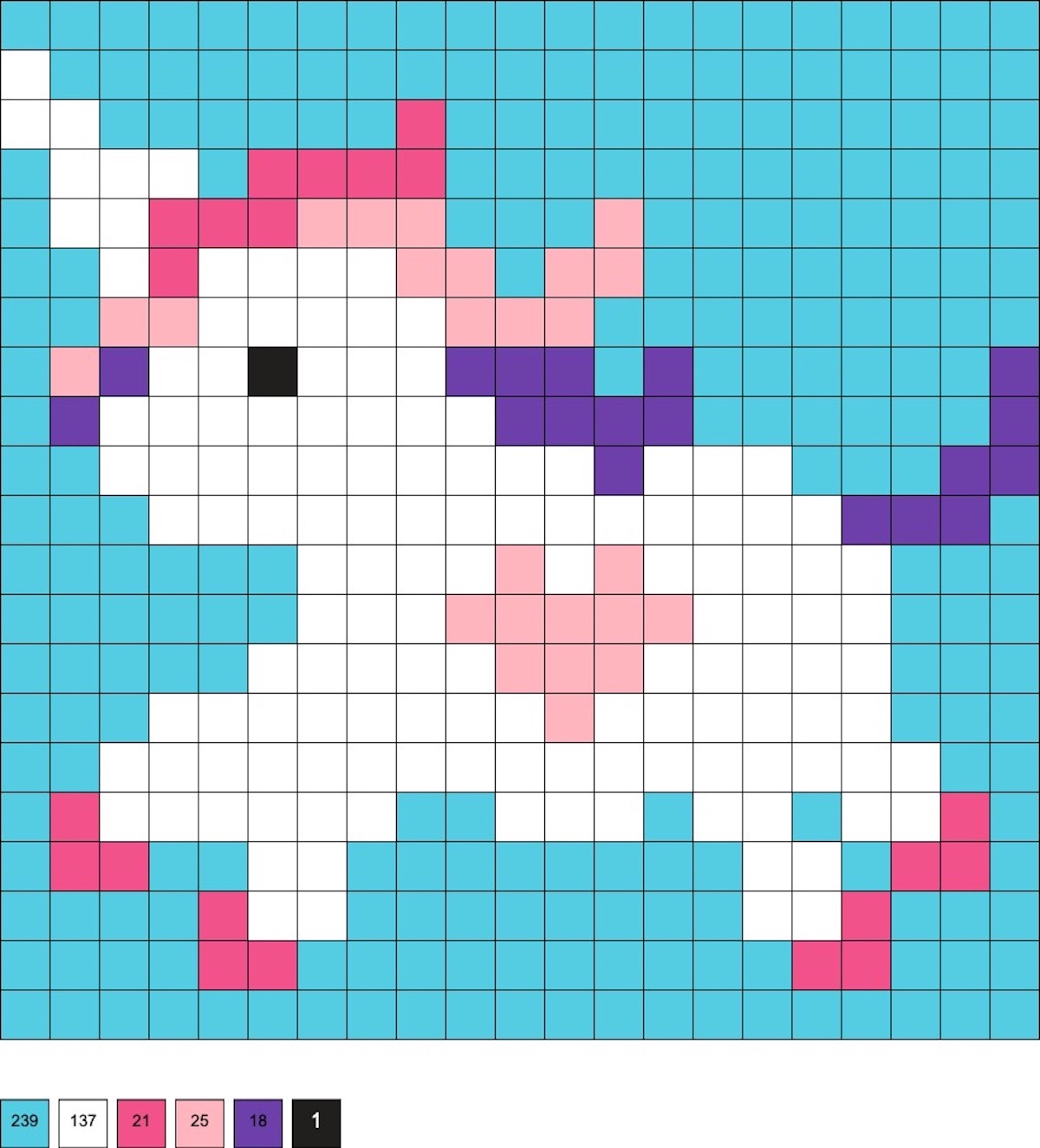 ---
Running Unicorn
This pattern uses 111 gray, 19 white, 15 cheddar, 172 white, 19 yellow, 1 black, 26 kiwi lime, 20 light blue, and 17 purple beads.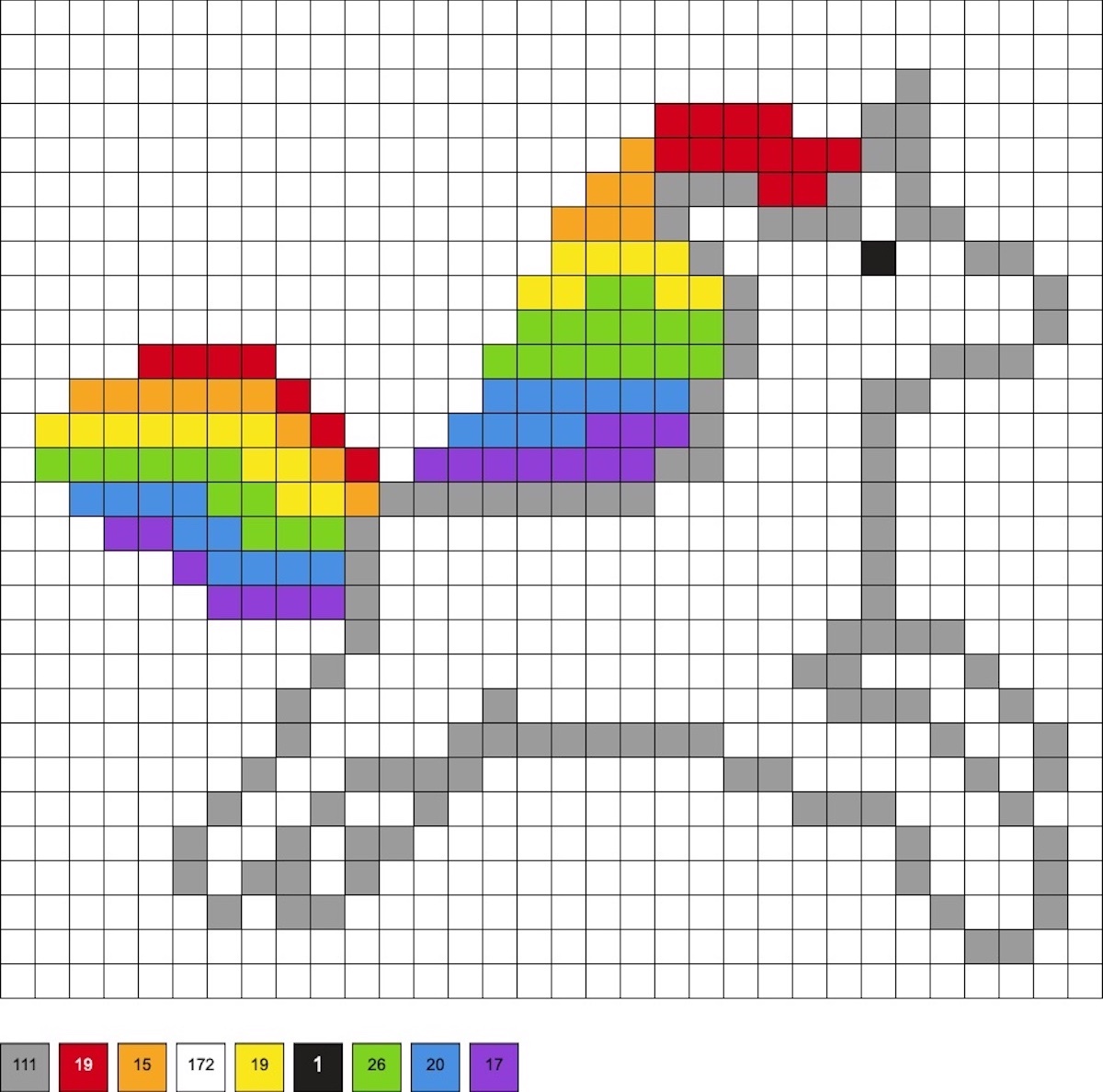 ---
Pastel Dream
This pattern uses 164 black, 49 blush, 188 white, 13 pastel yellow, 16 orange creme, 3 light gray, 2 blueberry creme, and 2 pastel green beads.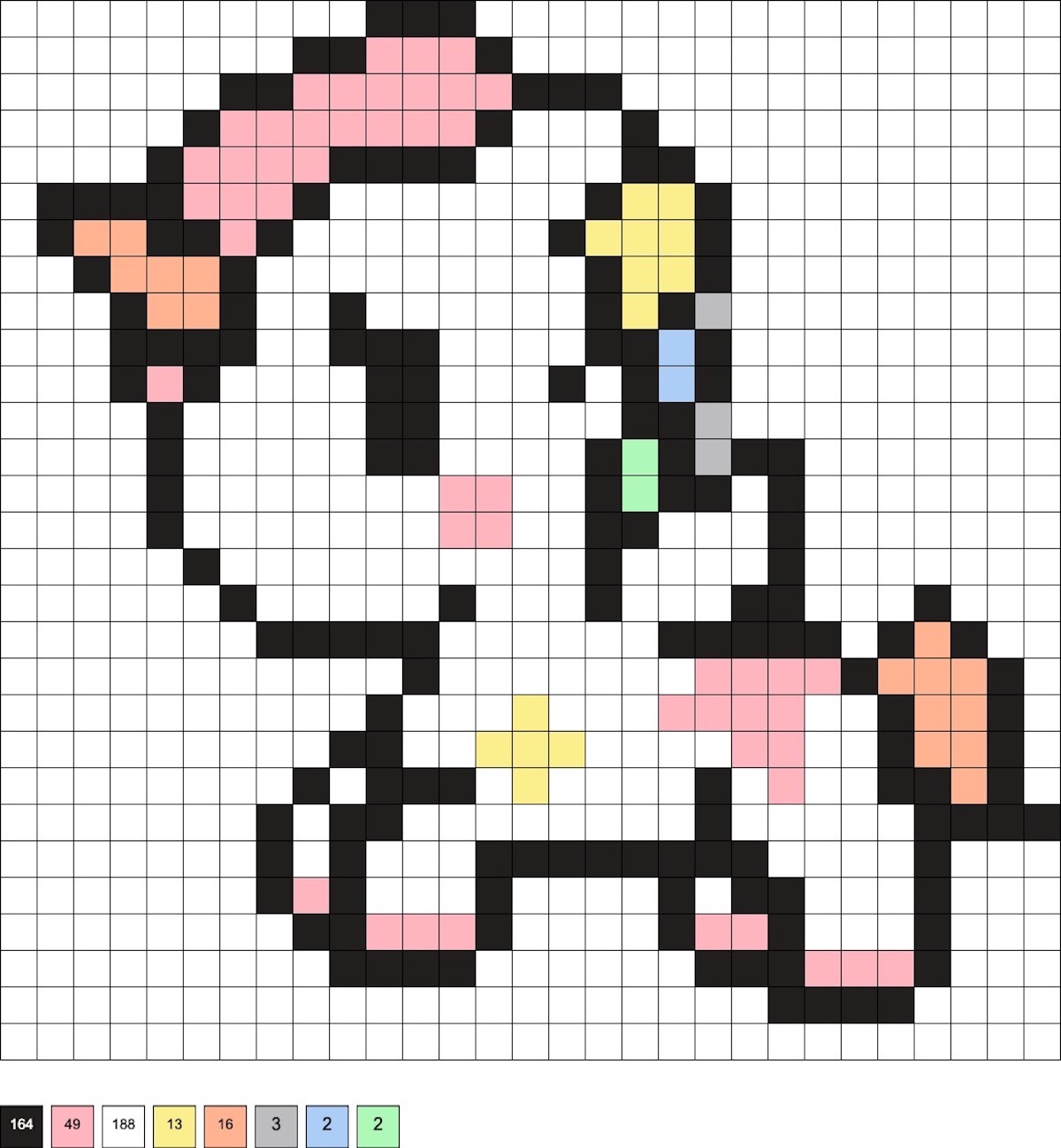 ---
Unicorn Cake
I want this for a real birthday cake! Uses 9 pastel green, 9 light lavender, 8 pastel blue, 59 pink, 355 white, 9 pastel yellow, and 16 black beads.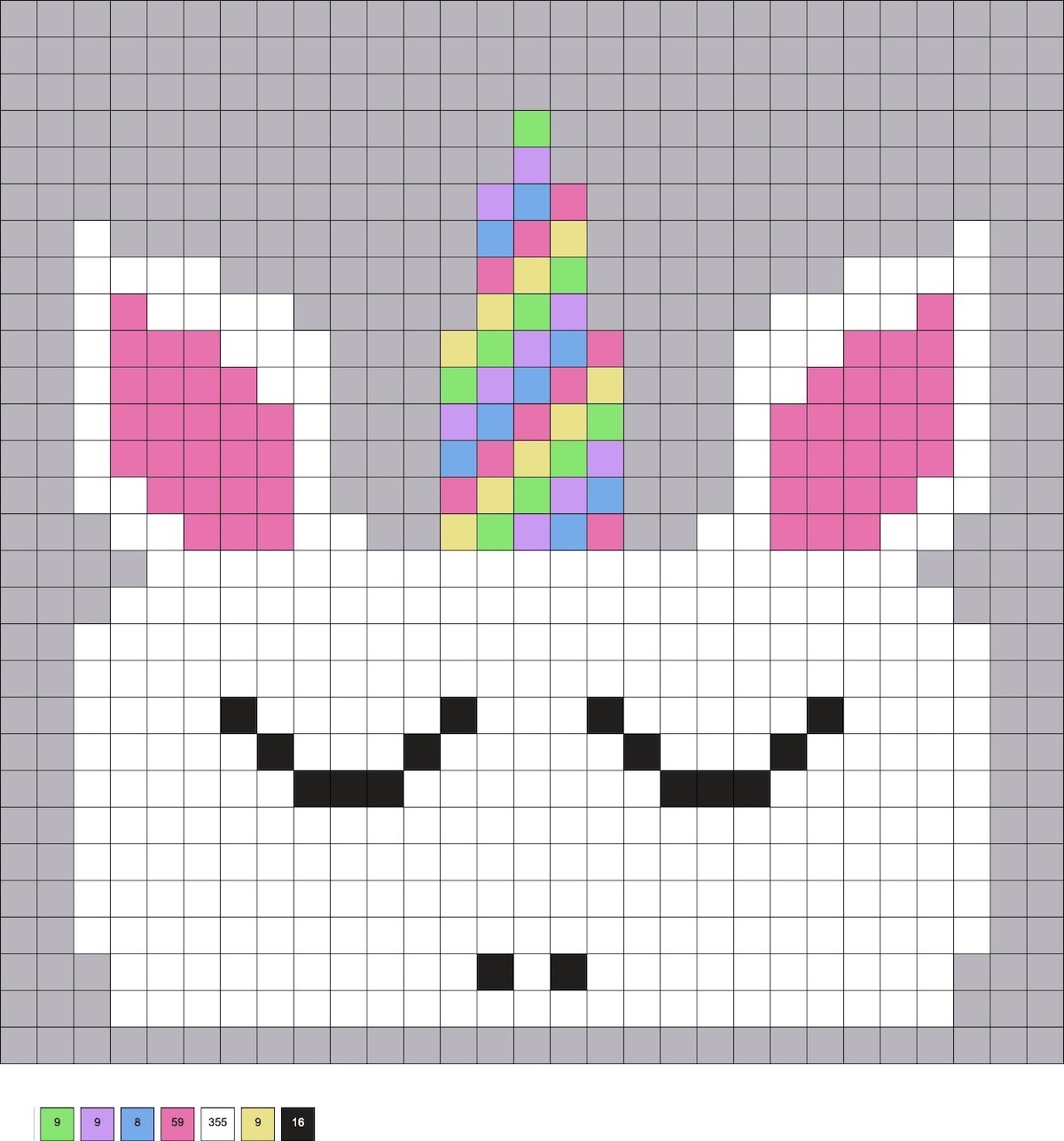 ---
Pink and Prancing
This pattern uses 7 yellow, 6 cheddar, 169 blush, 28 bubble gum, 46 grape, 34 plum, 18 white, 15 light lavender, 7 black, and 3 sky beads.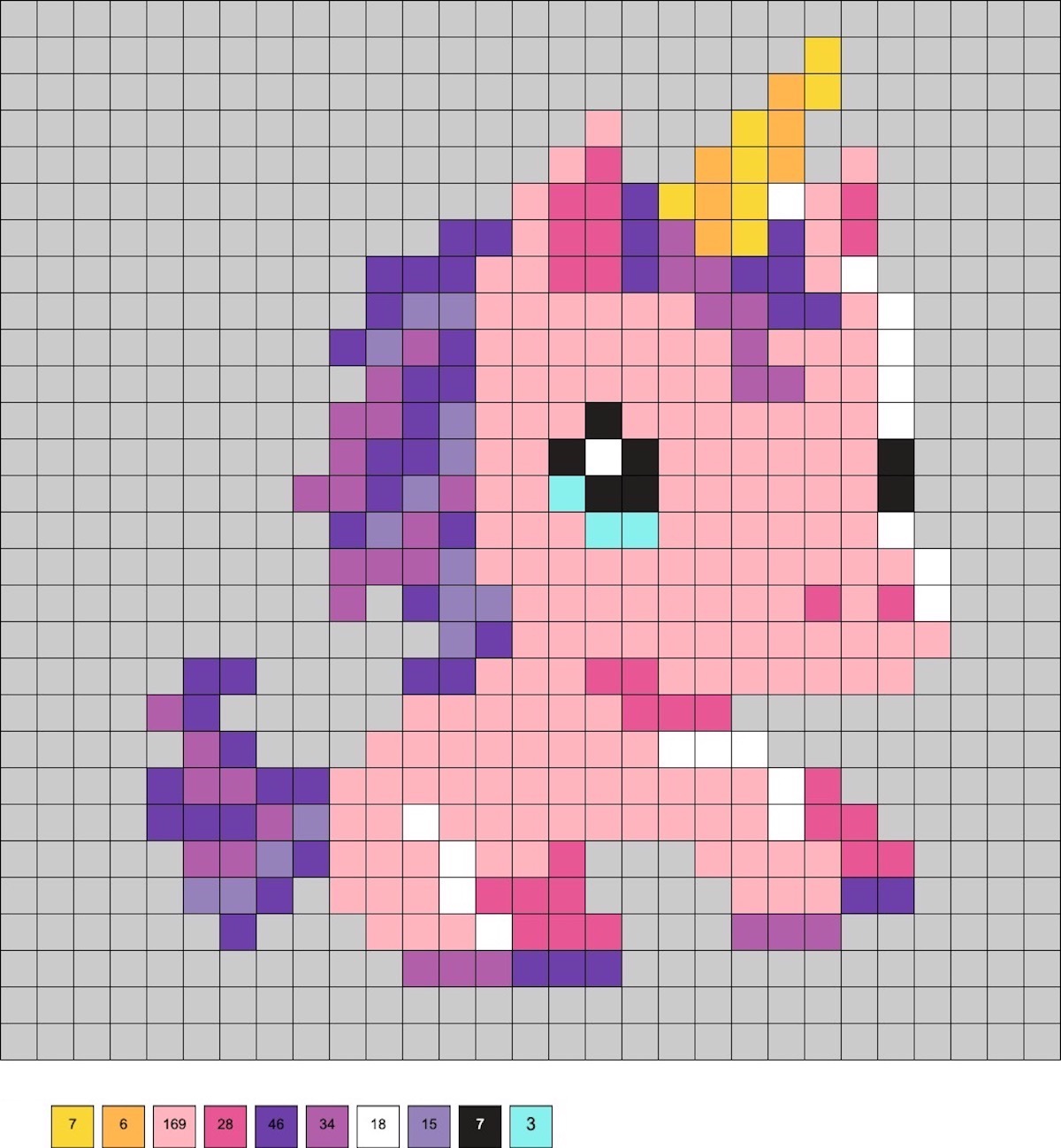 ---
Party 'Corns
These unicorns have been up all night! You get a head with sunglasses, a dancing 'corn, and another one throwing up rainbows!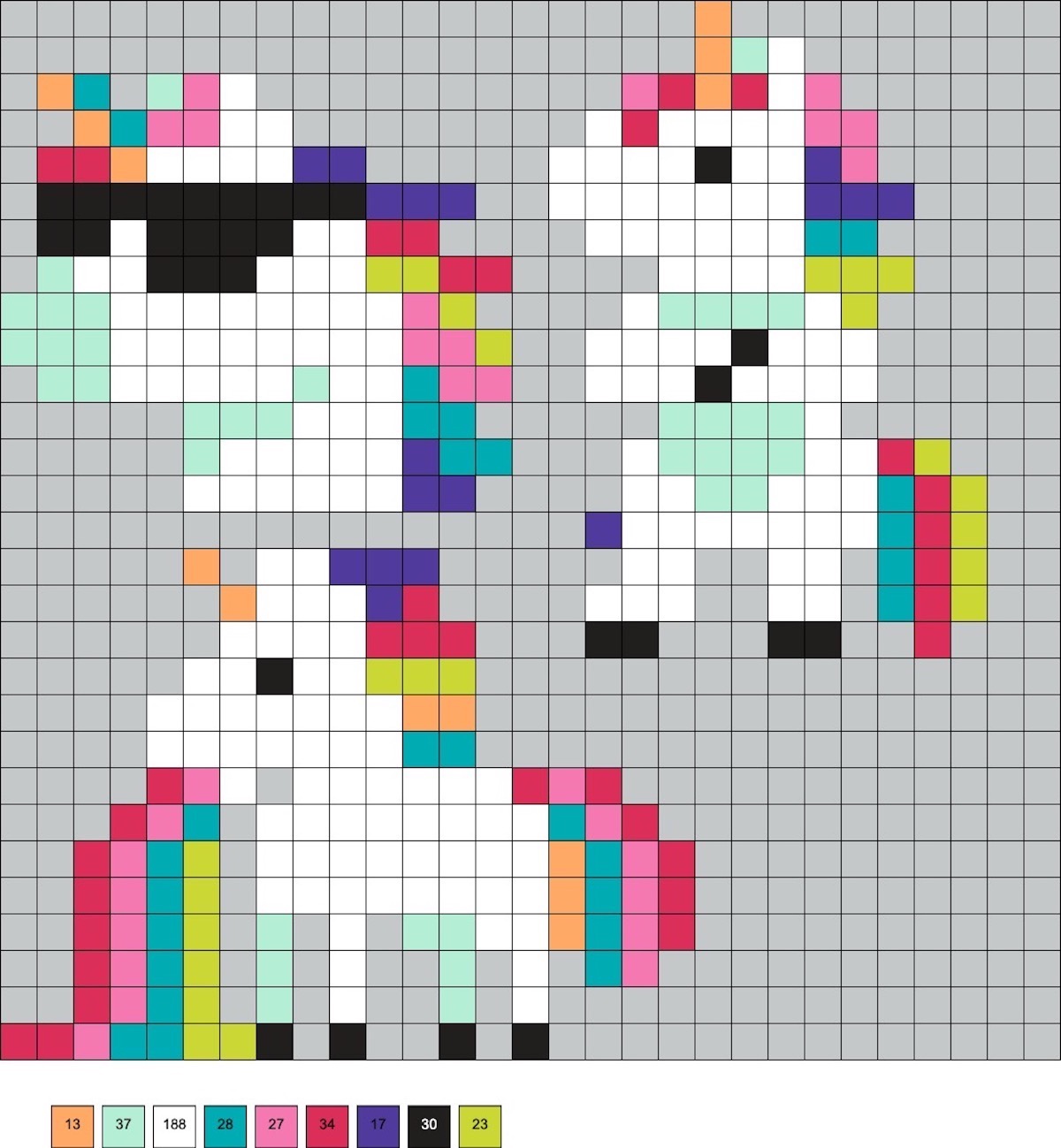 ---
Unicorn with Dangling Tail
You can attach the tail using clear nylon thread if you would like it to dangle! The four gray beads in the mane on the top of the head are clear.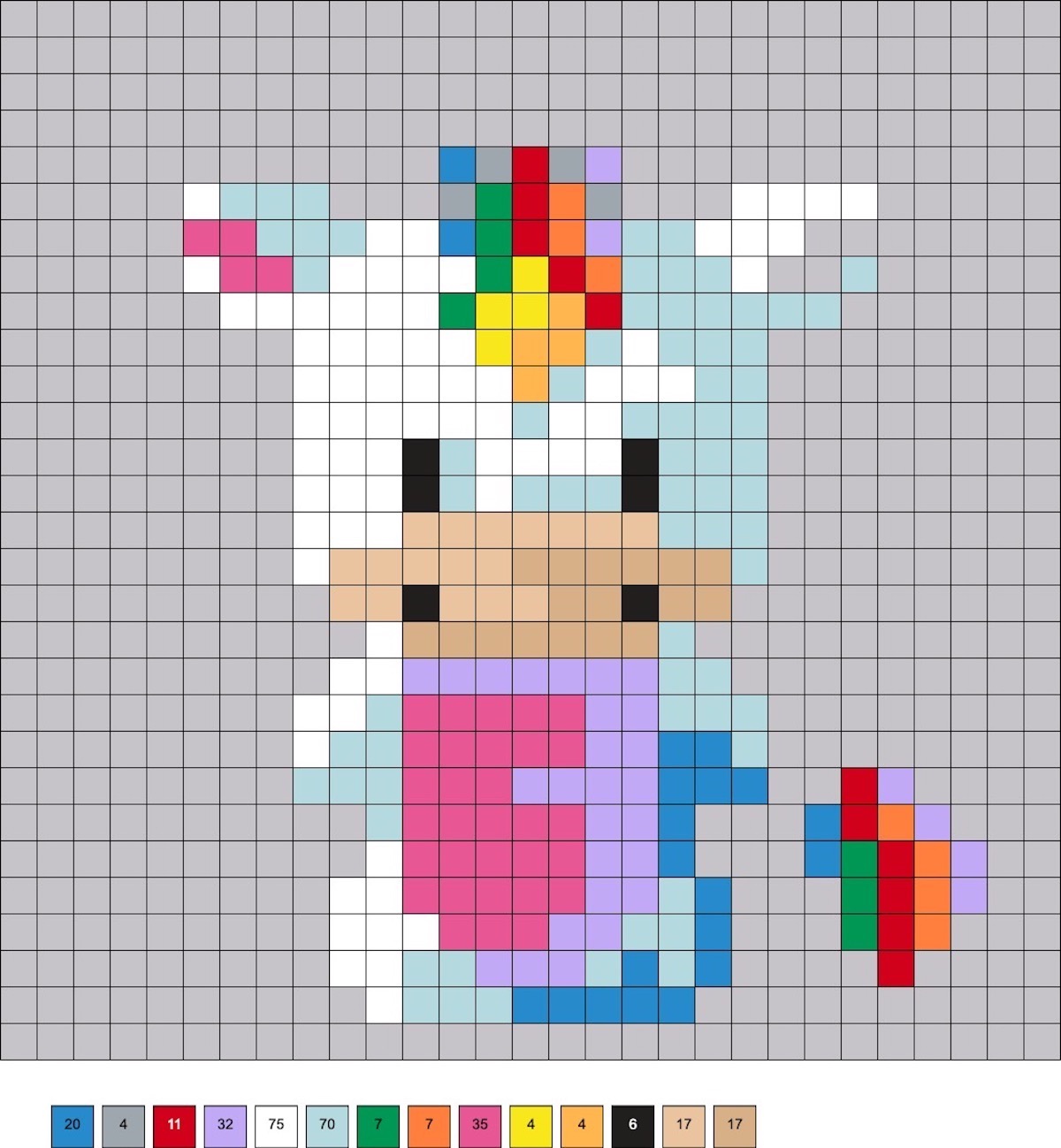 ---
Pink with Colorful Mane
This pattern uses 9 yellow, 31 light blue, 38 white, 29 sky, 35 light lavender, 21 apricot, 27 kiwi lime, 114 pink, and 8 black beads.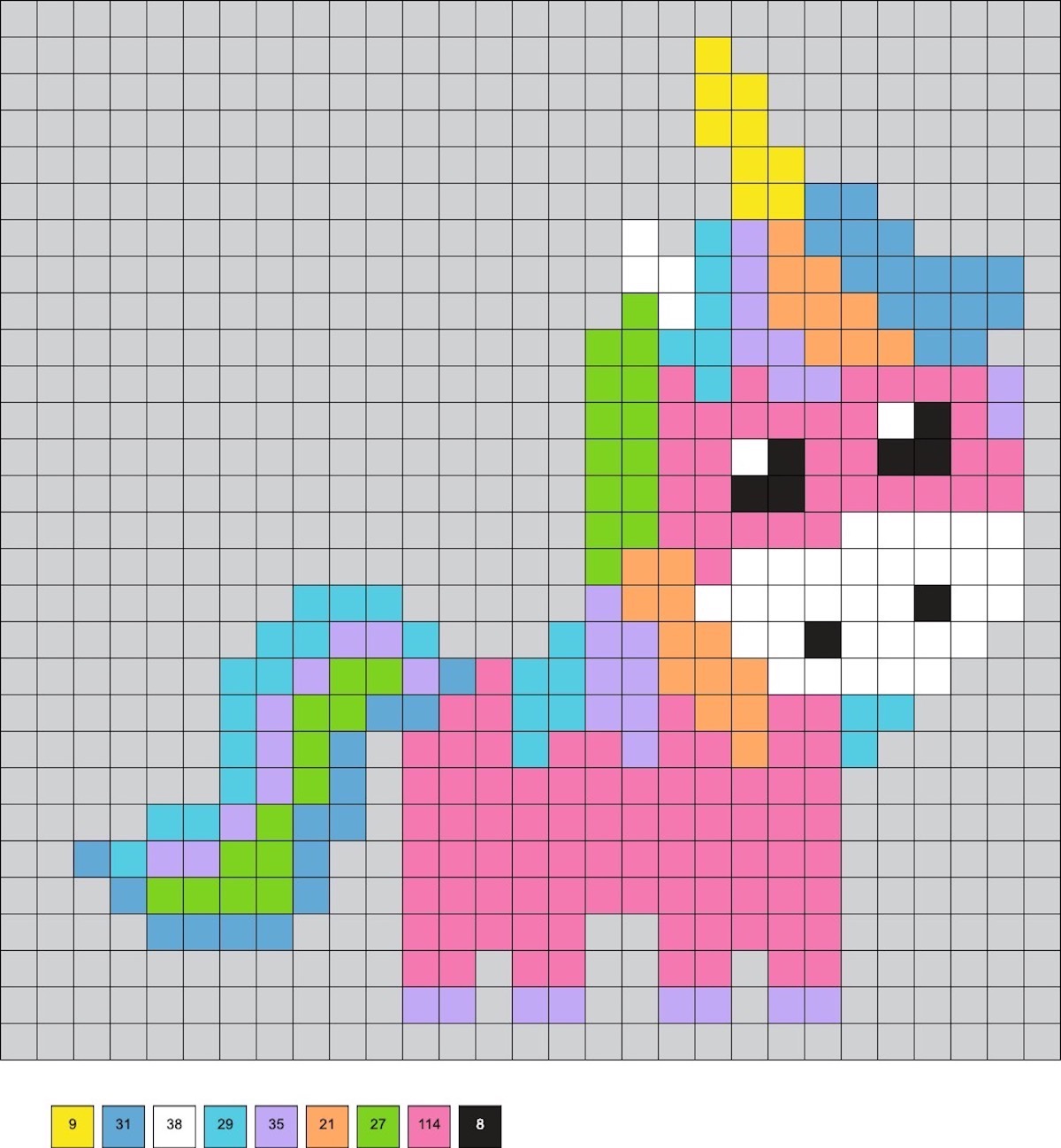 ---
Rainbow of Colors 3D Unicorn
Stripe this unicorn with a ton of beads! The horn is made of gold. Once done, you'll set the hooves in the two stands and attach the horn to the front of the unicorn's head.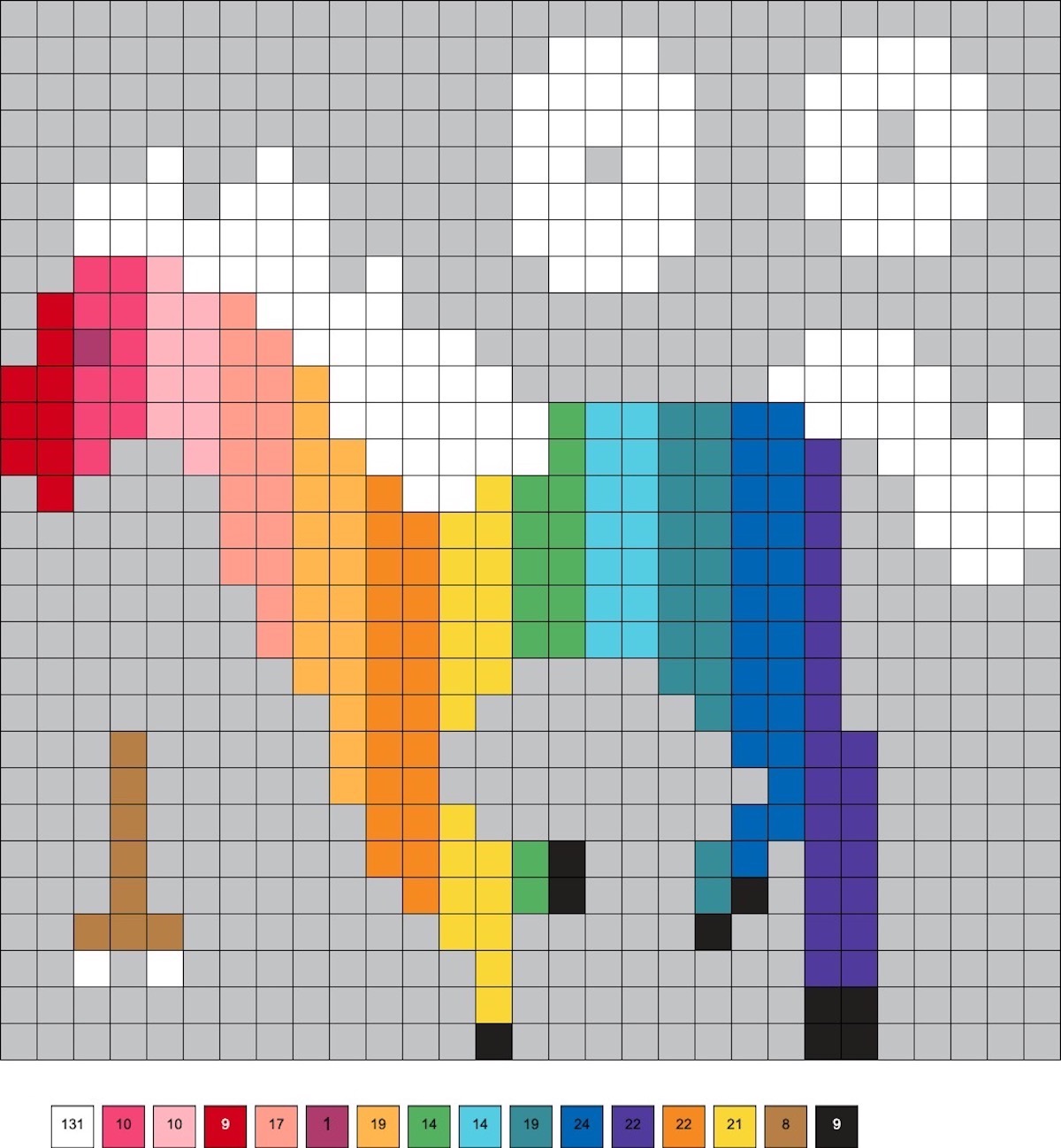 ---
Rainbow Heart and Gold Horn
This pattern uses 175 black, 305 white, 15 gold, 11 salmon, 9 cotton candy, 10 pink, 4 gray or silver, 4 magenta, 4 red, 7 orange, 7 yellow, 7 bright green, 6 sky, 3 cobalt, and 1 purple bead.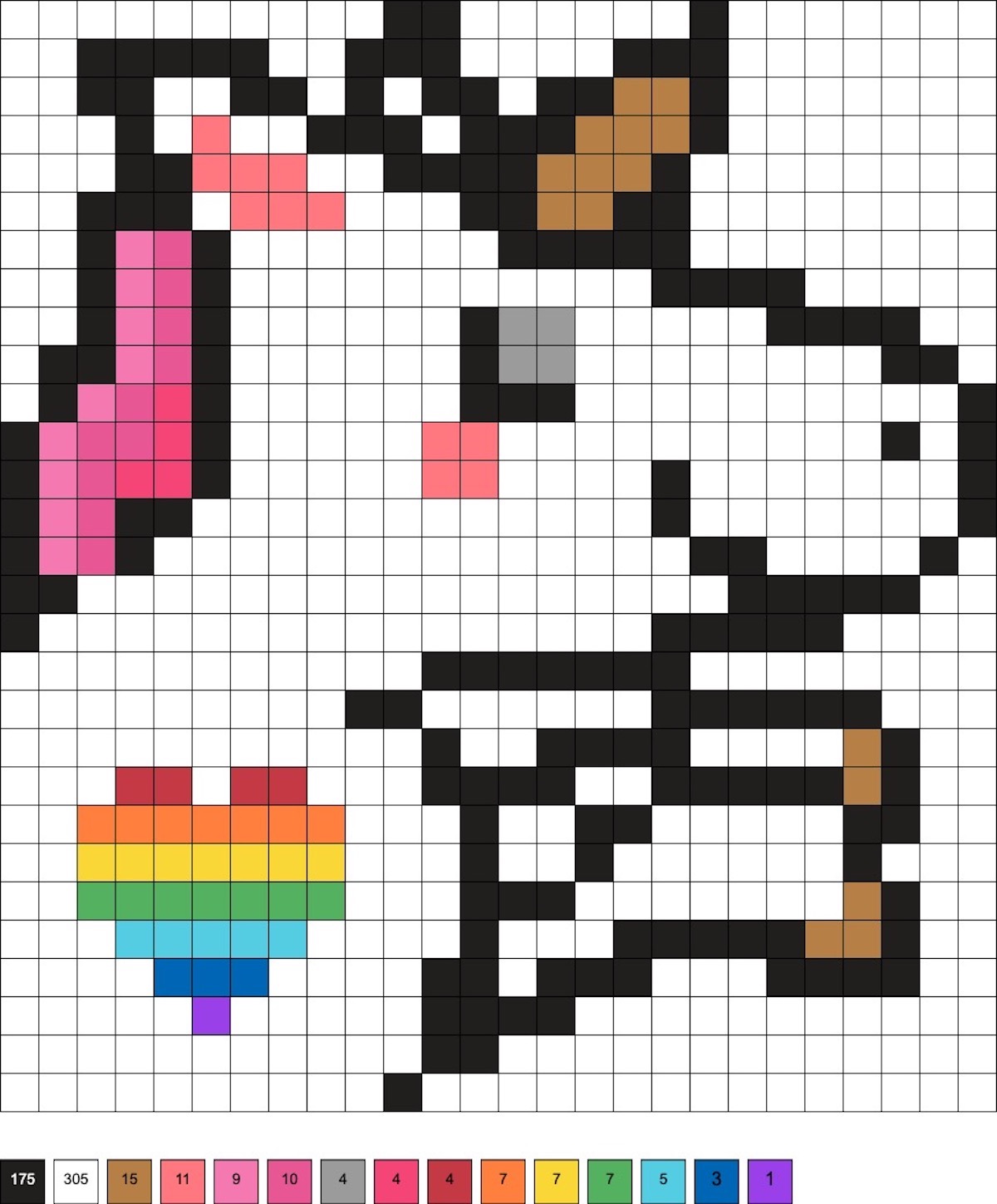 ---
Rainbow Heart with Unicorns
This pattern uses 10 fuchsia, 62 red, 75 white, 75 black, 50 orange, 42 yellow, 36 green, 30 blue, and 16 purple beads.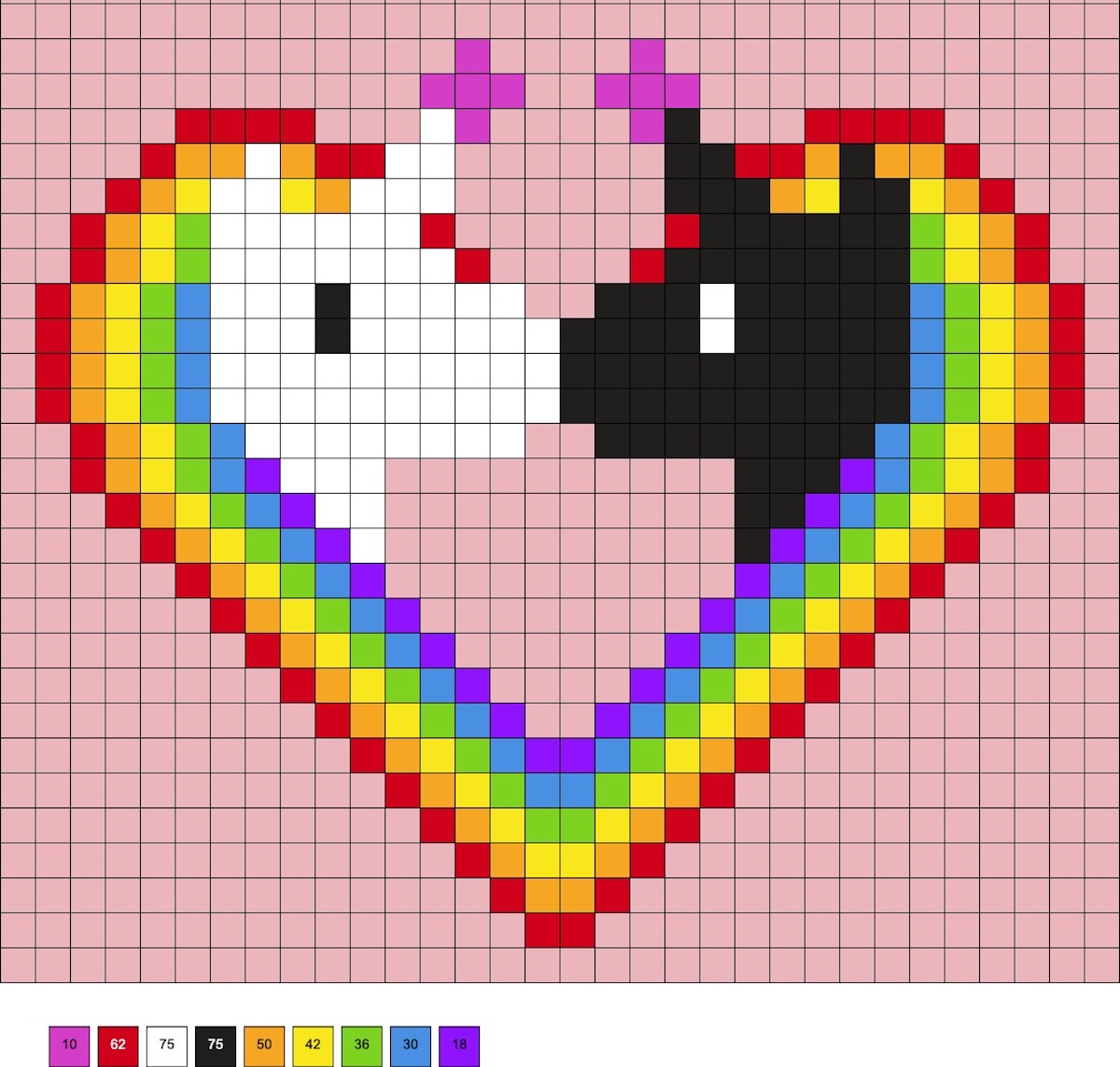 ---
Princess Unikitty
This pattern uses 16 sky, 22 pastel lavender, 82 white, 142 blush, 51 light blue, 12 black, 8 fuchsia, 2 gray, 3 pastel green, and 8 cheddar beads.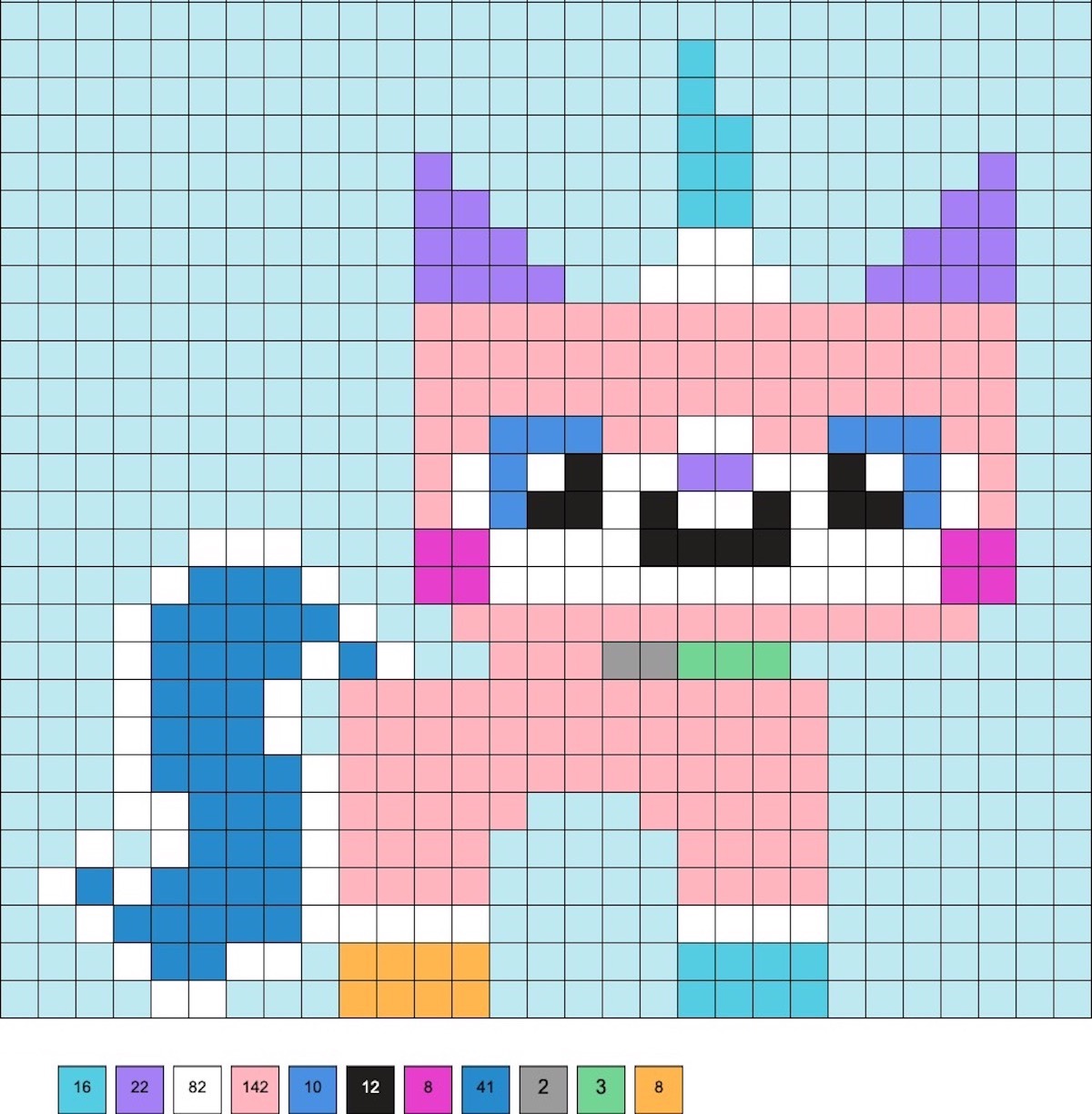 ---
The Last Unicorn
This pattern uses 14 gray, 9 light gray, 101 salmon, 86 flamingo, 62 tan, 277 peach, 3 white, 1 charcoal, 5 brown, 4 gingerbread, 2 light brown, and 1 honey bead.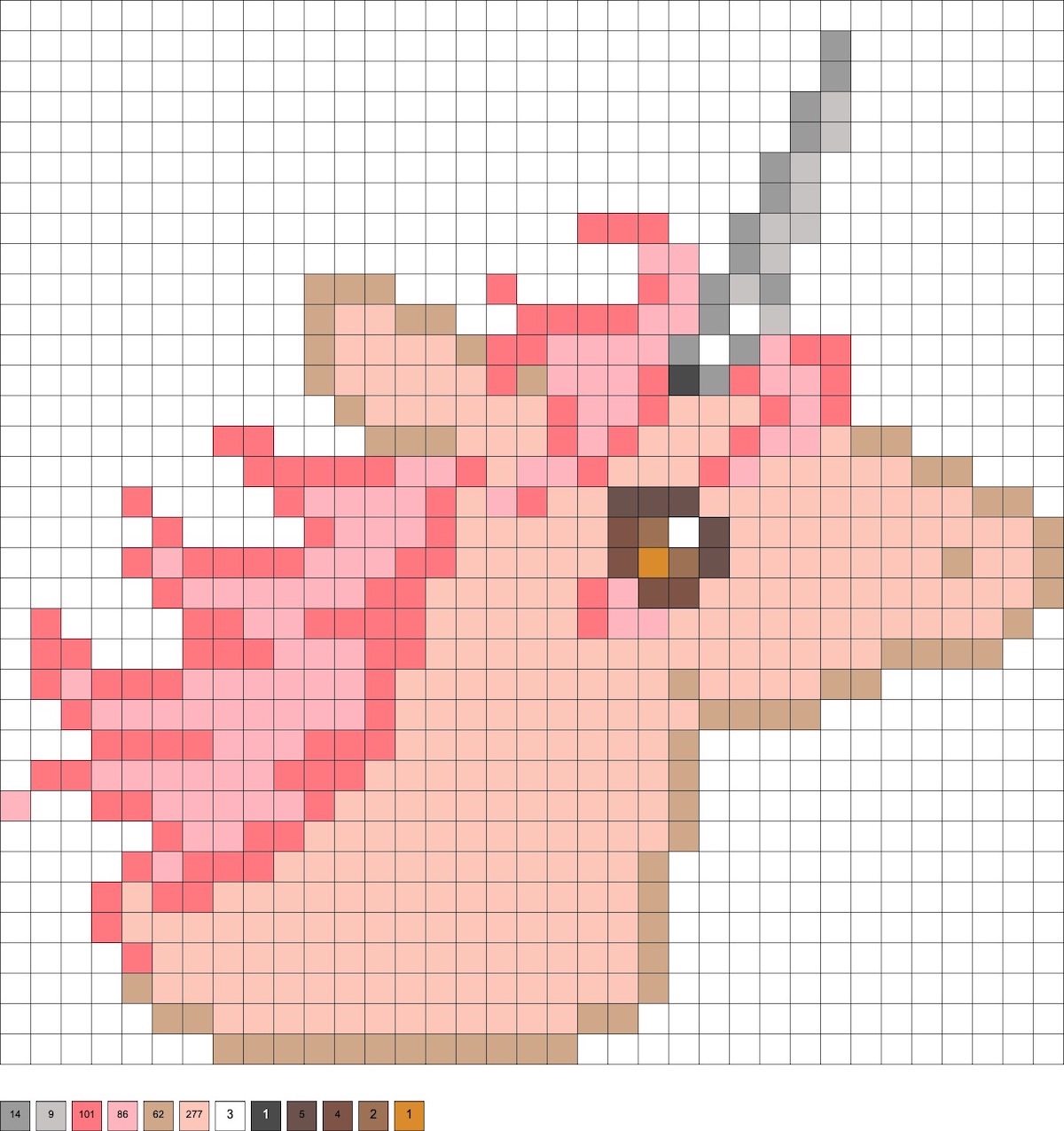 ---
Rainbow Mane
This pattern uses 279 black, 38 blush, 5 kiwi lime, 14 light green, 32 robin's egg, 17 lagoon, 29 pastel yellow, 11 light blue, 371 white, 14 pink, 56 light gray, 23 prickly pear, and 32 fruit punch beads.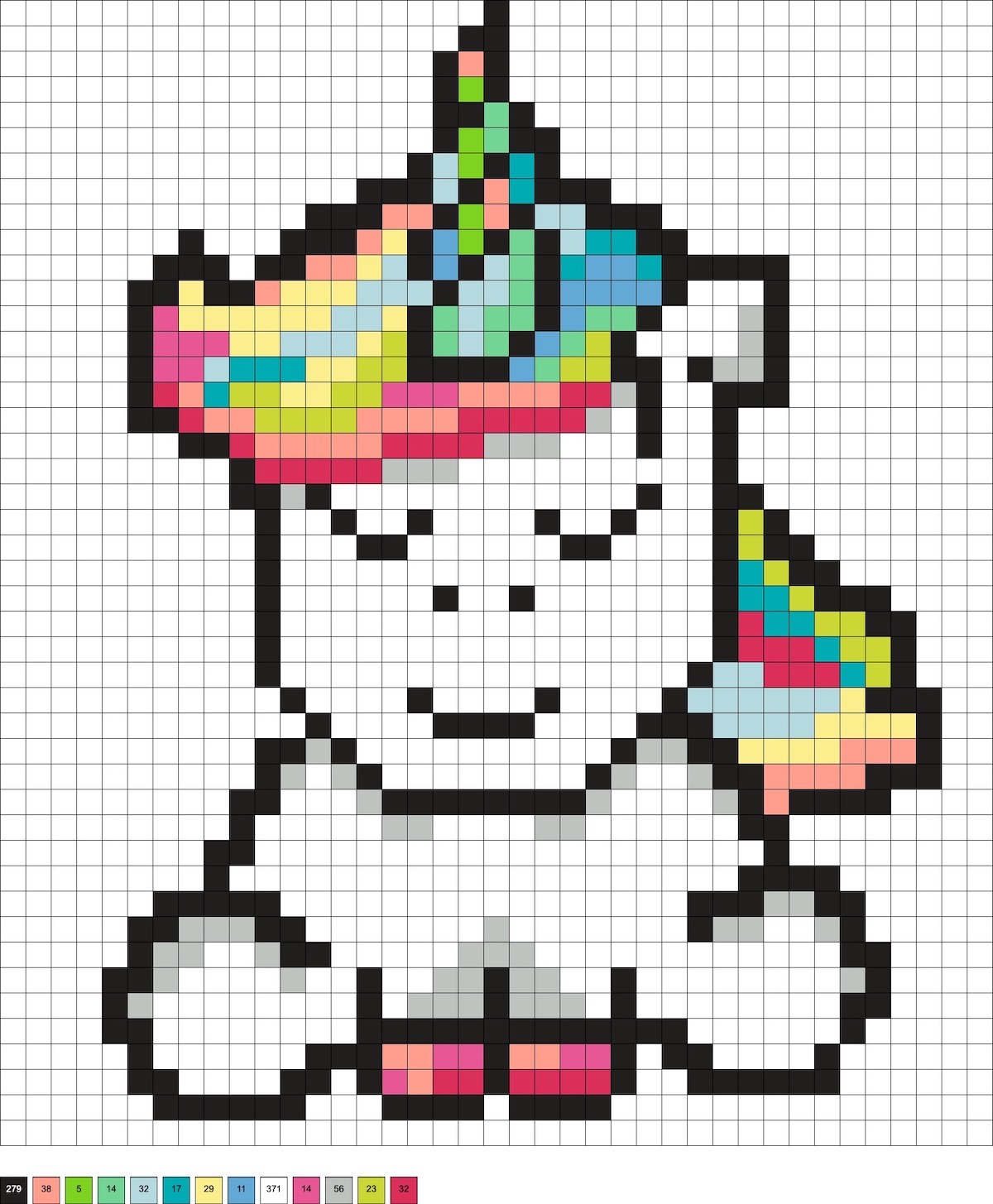 ---
Pretty in Pink
This pattern uses 234 black, 74 orange creme, 49 salmon, 257 light pink, 54 magenta, and 19 white beads.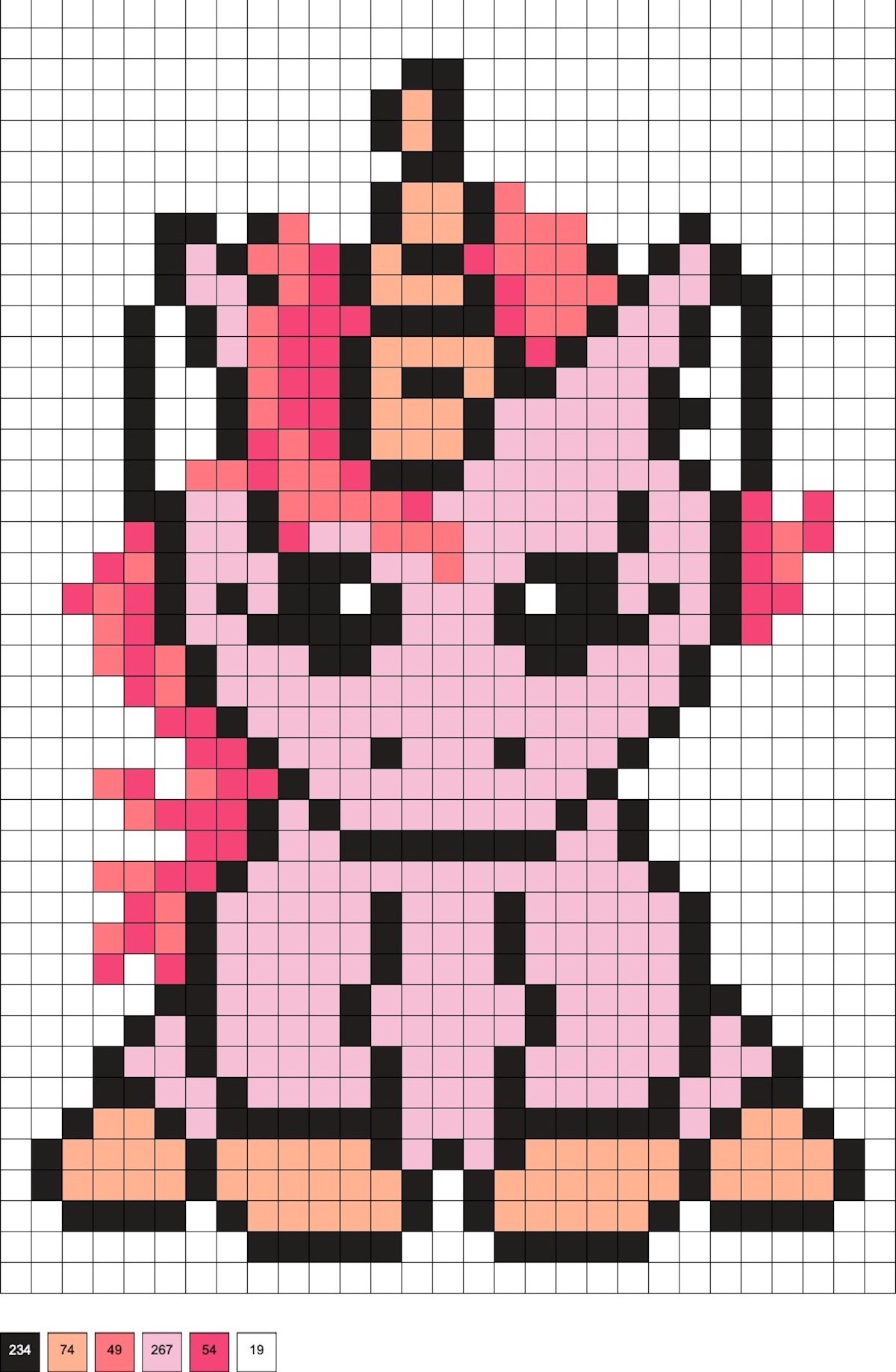 ---
Big Eyes
This pattern uses 216 black, 104 cotton candy, 504 white, 80 light blue, 82 honey, 88 pastel lavender, 31 flamingo, 7 dark blue, and 1 gray bead.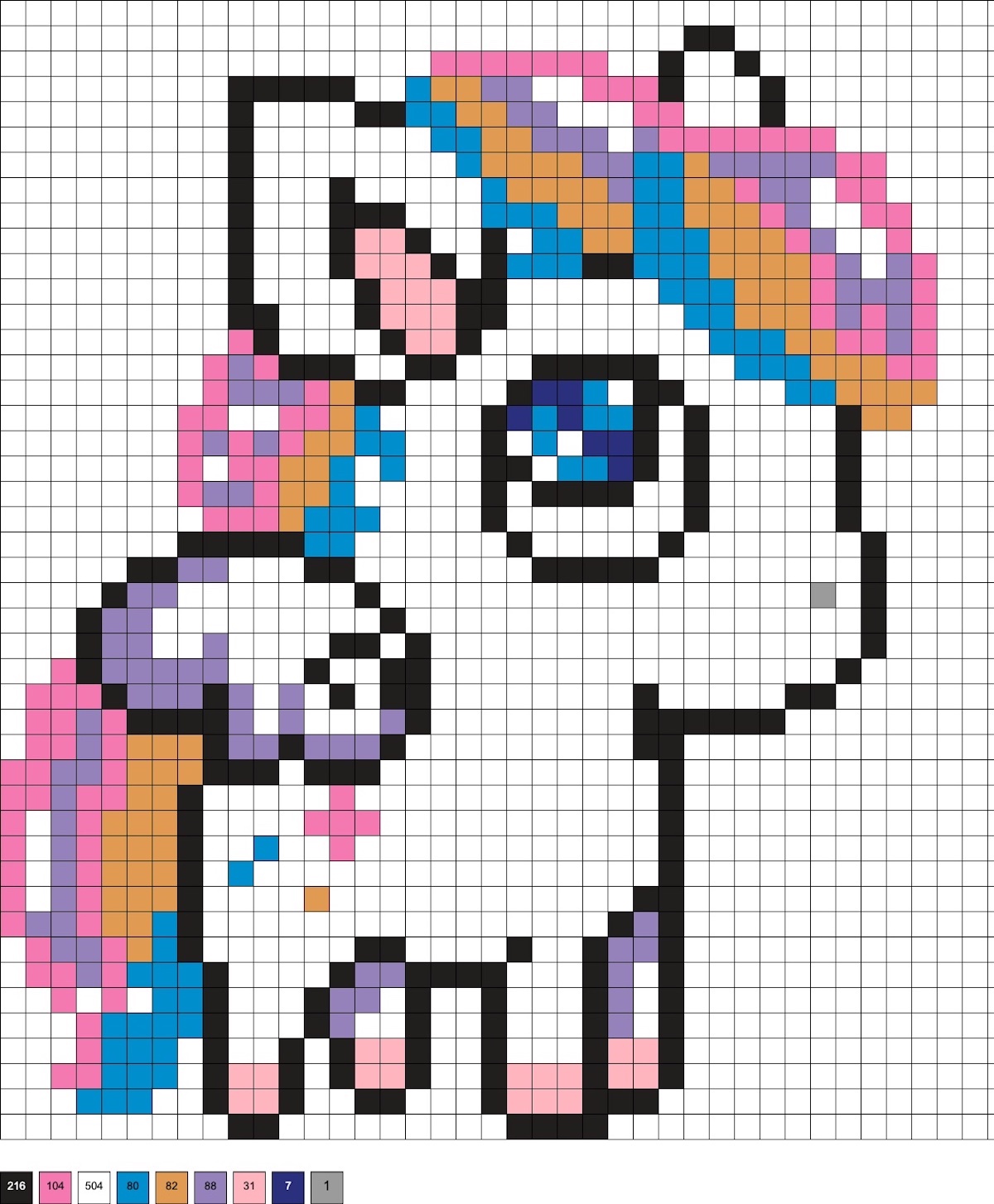 ---
Teal Mane
Small standing unicorn with a teal mane, gold spots, and a gold horn.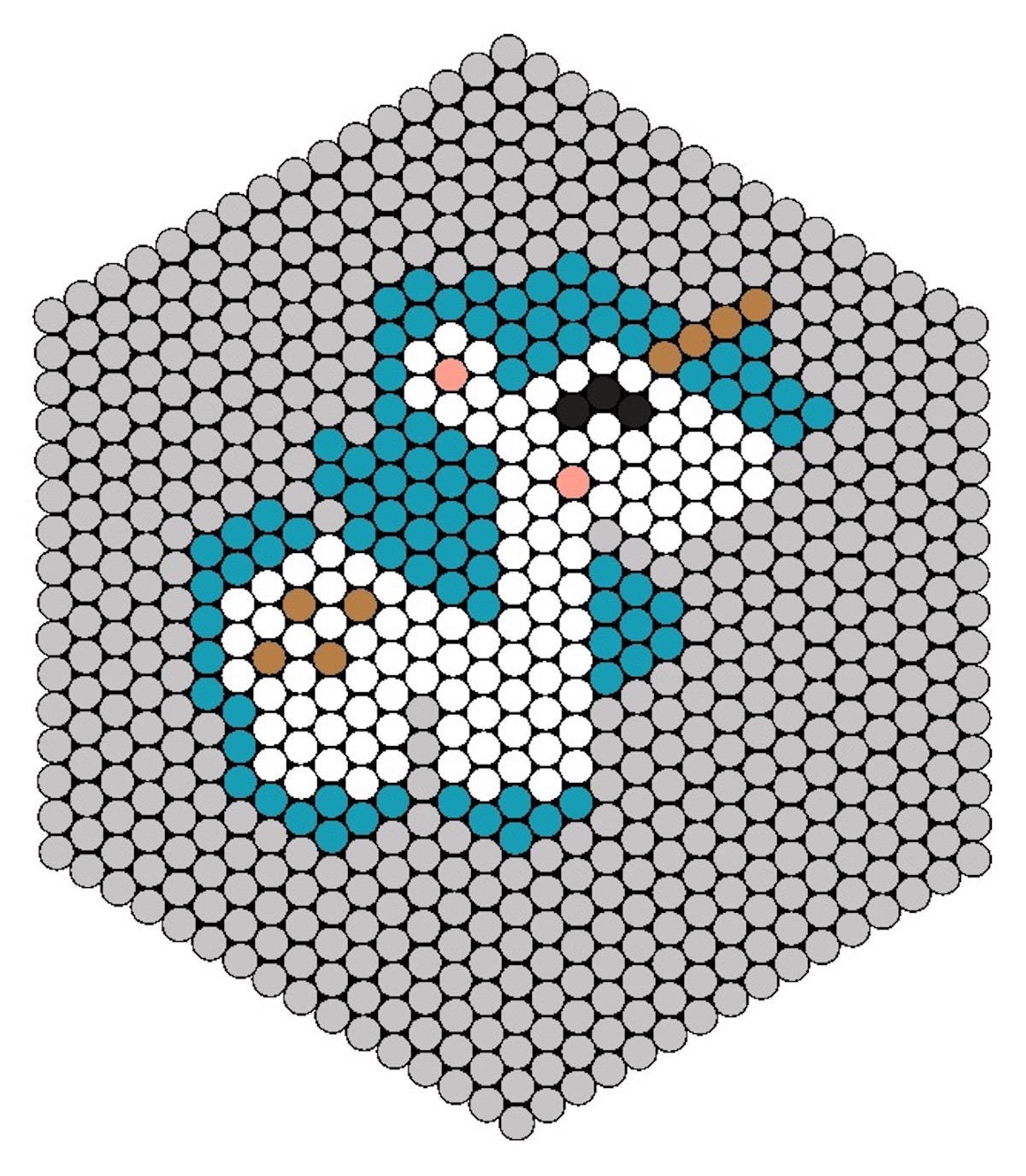 ---
Floral Crown
Front view with a rainbow mane, crown made of flowers, and a yellow horn.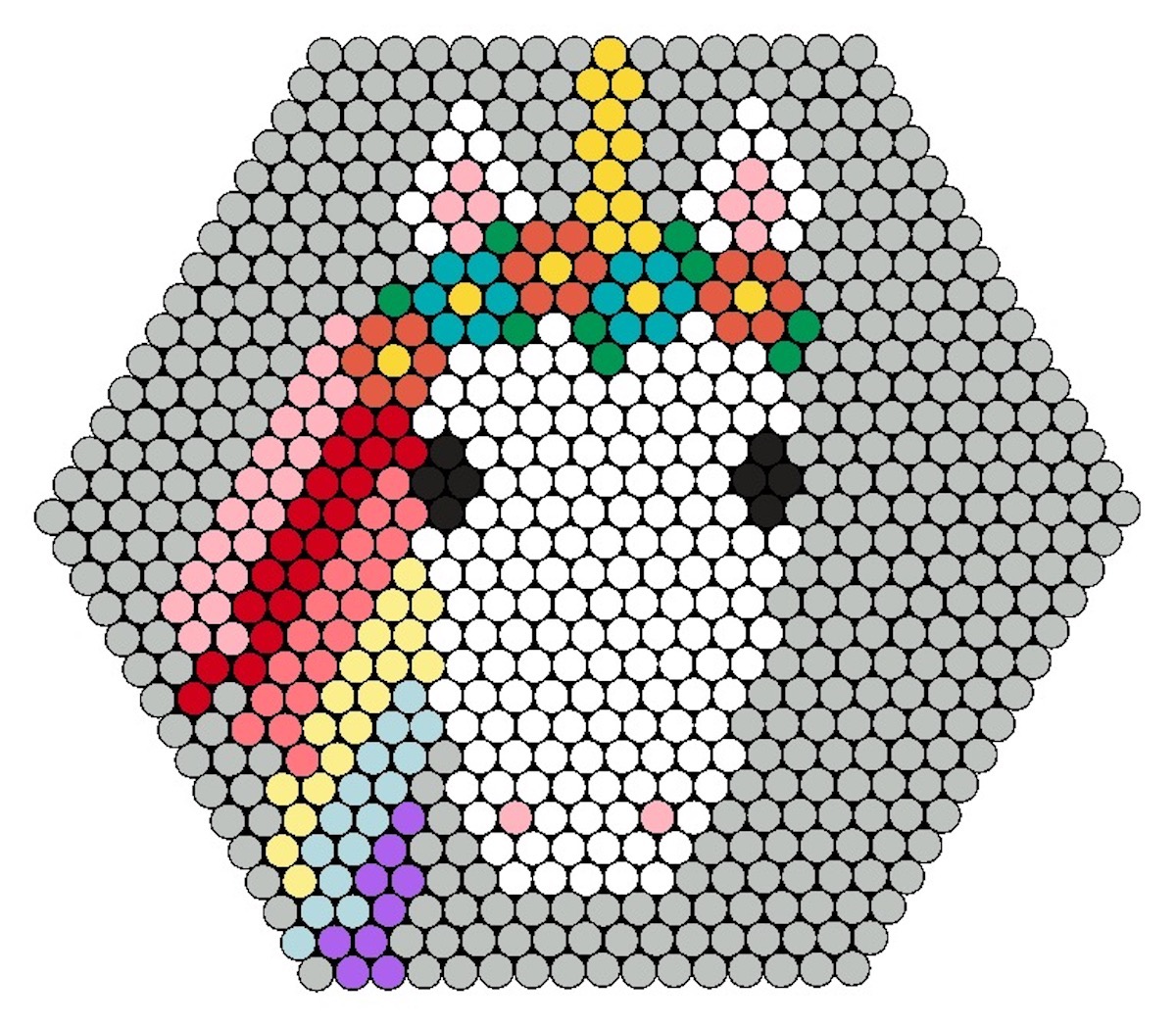 ---
Unicorn Profile
Get the side view with a four color mane and yellow horn.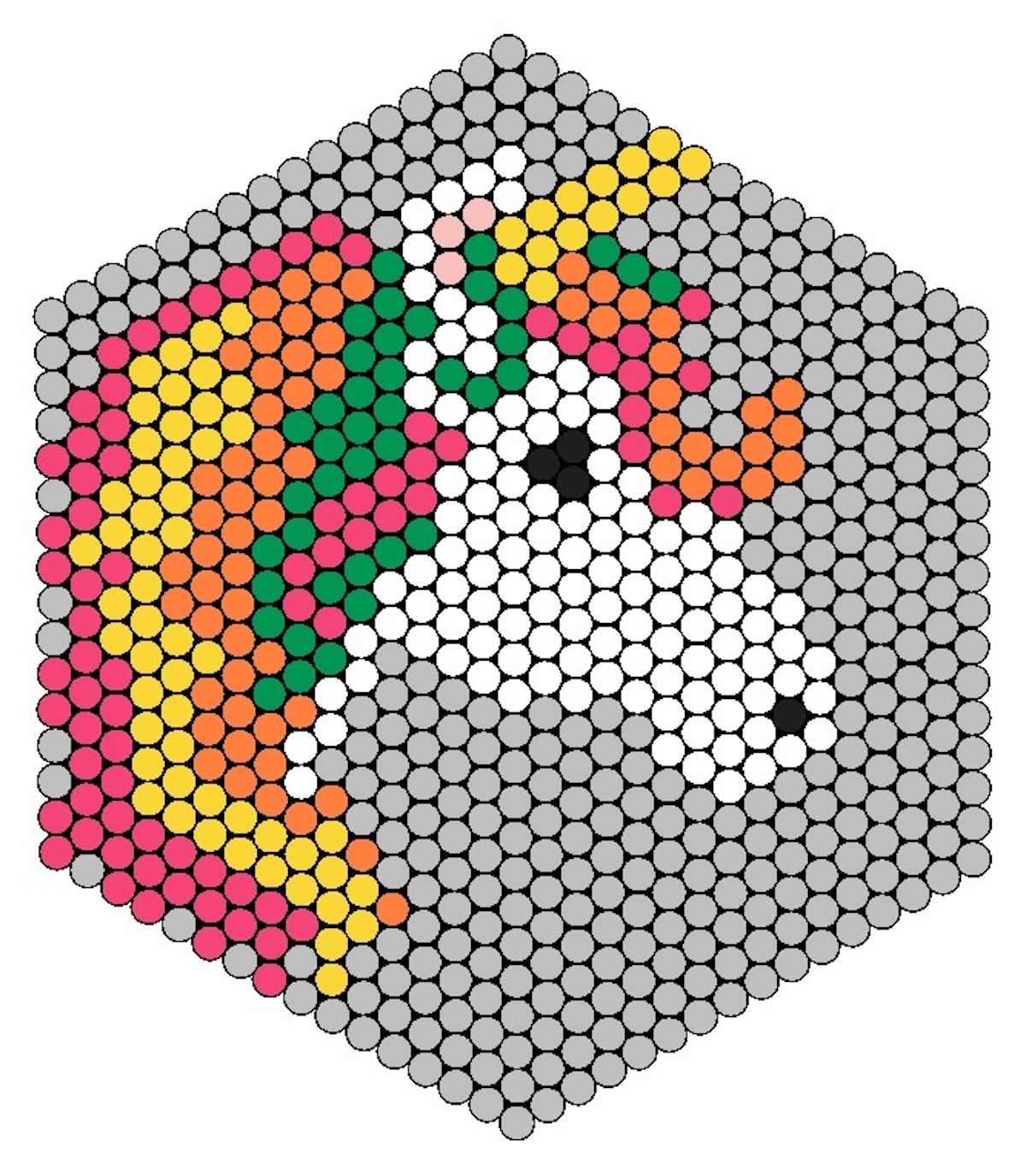 ---
Did you enjoy these unicorn hama beads? Let me know in the comments! I'd love for you to check out these other posts:
The post Unicorn Perler Beads (30+ Free Patterns) appeared first on DIY Candy.