Panda Perler Beads (20+ Free Patterns)
Pandas are one of the cutest animals ever! Get over 20 patterns for panda perler beads. These are fun and easy for both kids and adults.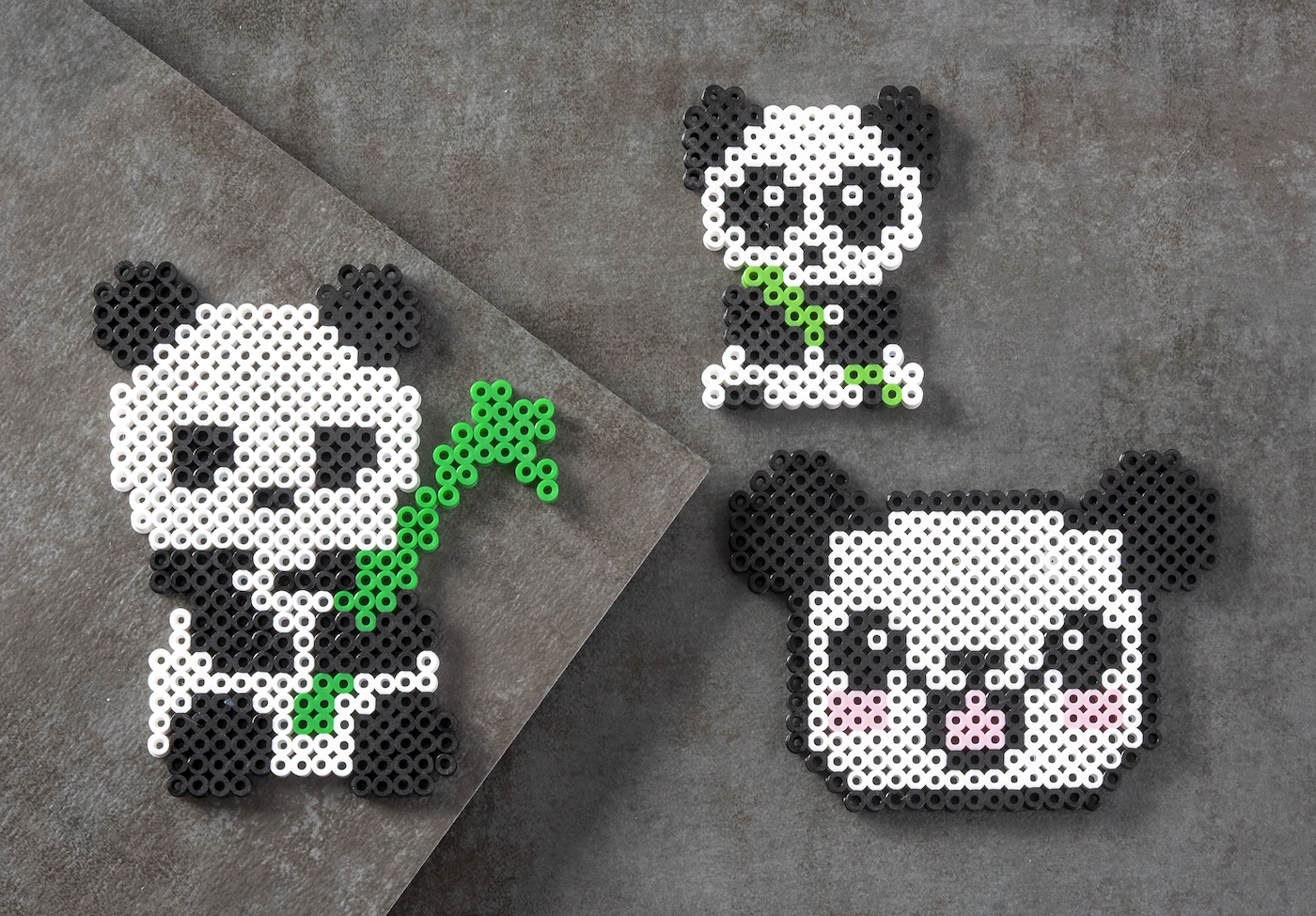 I will never, ever forget when I saw my first panda. I was 12, and it was at the National Zoo in Washington, DC, back in the late 1980s. Yes, the pandas were Ling Ling and Hsing Hsing. And for some of you that's a blast from the past!
Those pandas first came to the zoo in 1972, and a huge deal was regularly made on television about their attempts to breed. Unfortunately they were never able to, but other giant pandas have since that time at the zoo.
And they've brought YEARS of joy to tourists such as myself. I couldn't get enough of watching them on my visit. They're just so happy and playful.
Learn more about the history of giant pandas at the National Zoo. It's really cool!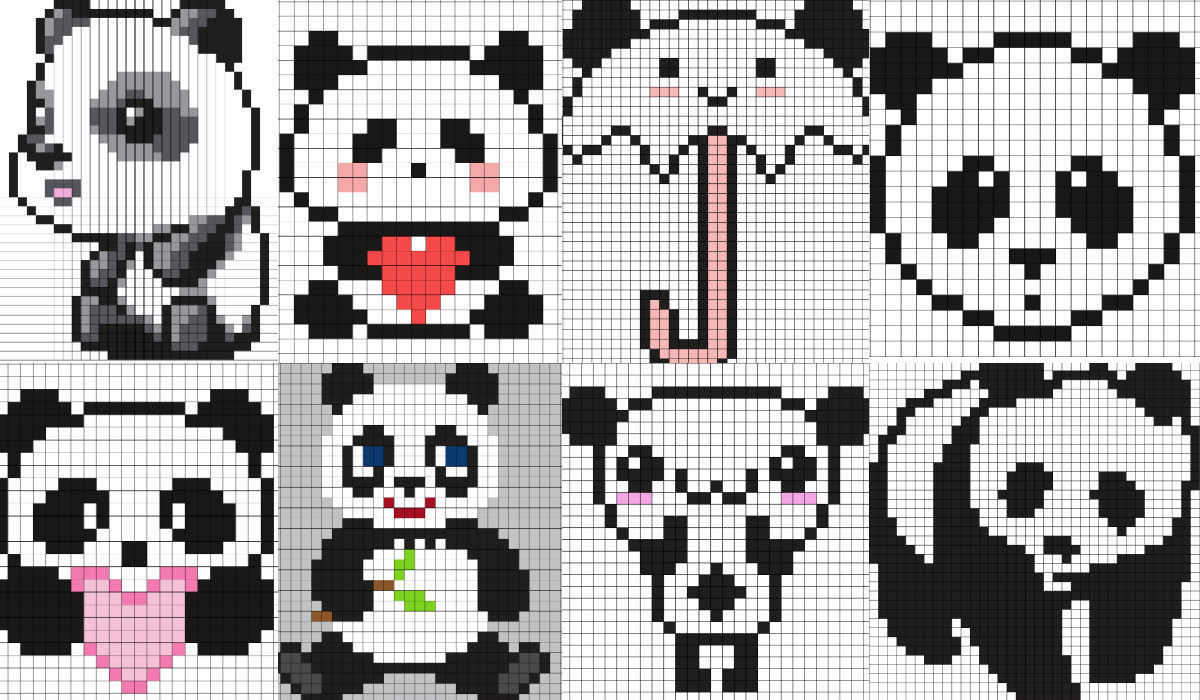 I've love pandas for all these years, so I'm excited to finally share these panda perler beads for you to make. We've shared cats, dogs, dinosaurs, and more – it was finally time to share some pandas!
You'll get over 20 patterns for all sizes and skill levels. And they're all cute! Just like a panda bear should be.
Perler beads are recommended for ages six and up, so this is a very fun craft to try with your elementary age kids. All children seem to love perler beads (also known as hama beads, fuse beads, or melty beads). But don't be shy – adults love them too!
Tips for Using Perler Beads
Before we get into the panda hama beads, I want to review a few basics of using fuse beads to make sure you get the best results. If you don't want the tips, scroll down to the bottom to get the patterns and tutorial.
Remember that the overall goal is to melt the beads together on both sides while still leaving the holes open. Here's how you achieve success (with a rainbow as an example).
Use Ironing or Parchment Paper
Place ironing paper or parchment paper over the beads on the pegboard. Be gentle so you don't disturb the beads underneath.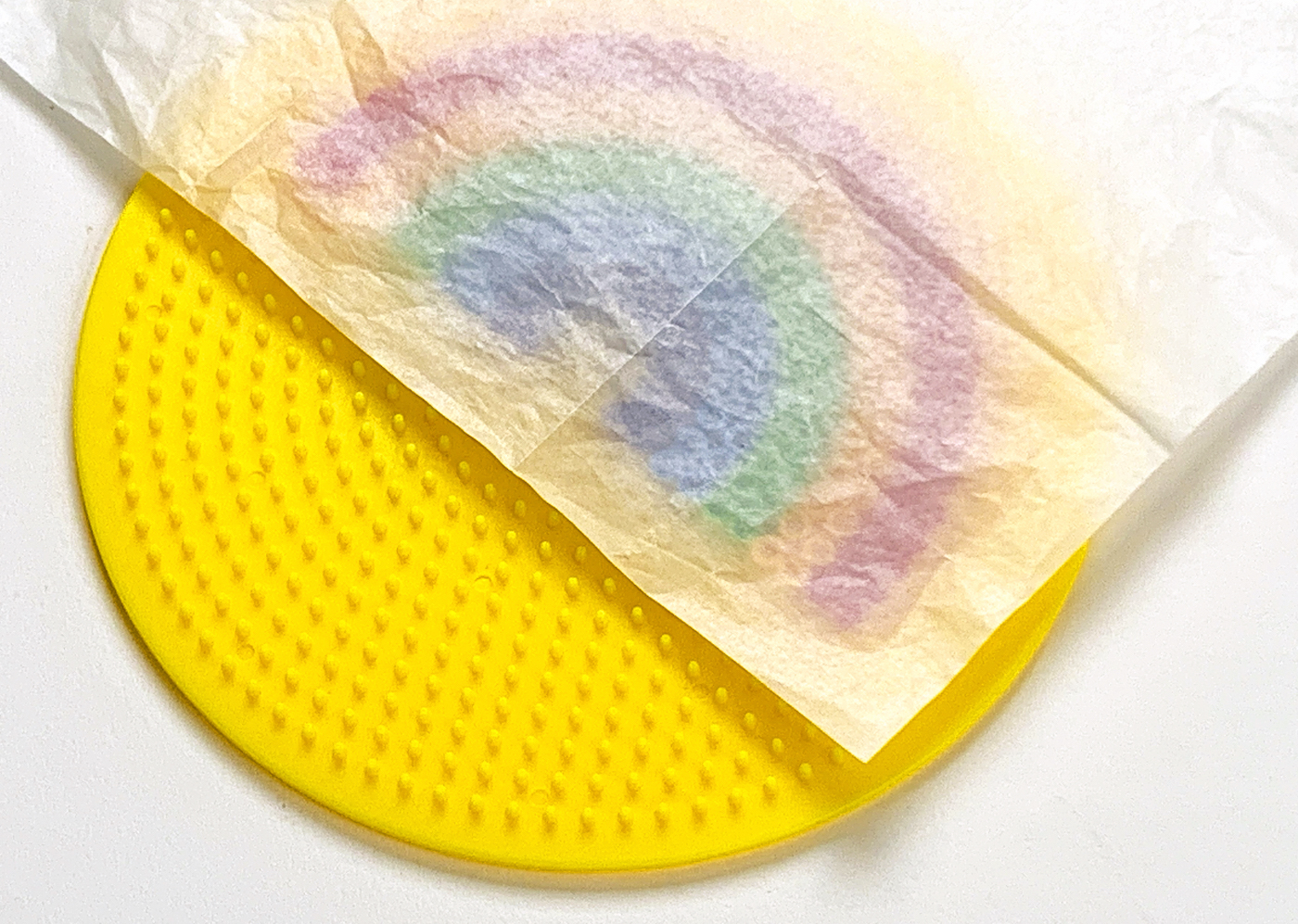 Heat your iron to the medium setting (no steam). In a circular motion, begin to iron the project. Don't press down too hard with the iron. Move the iron continuously, and in small circles.
When ironed properly, the beads will still have an open center. Check and make sure your edges are melted. Let the design cool on the pegboard.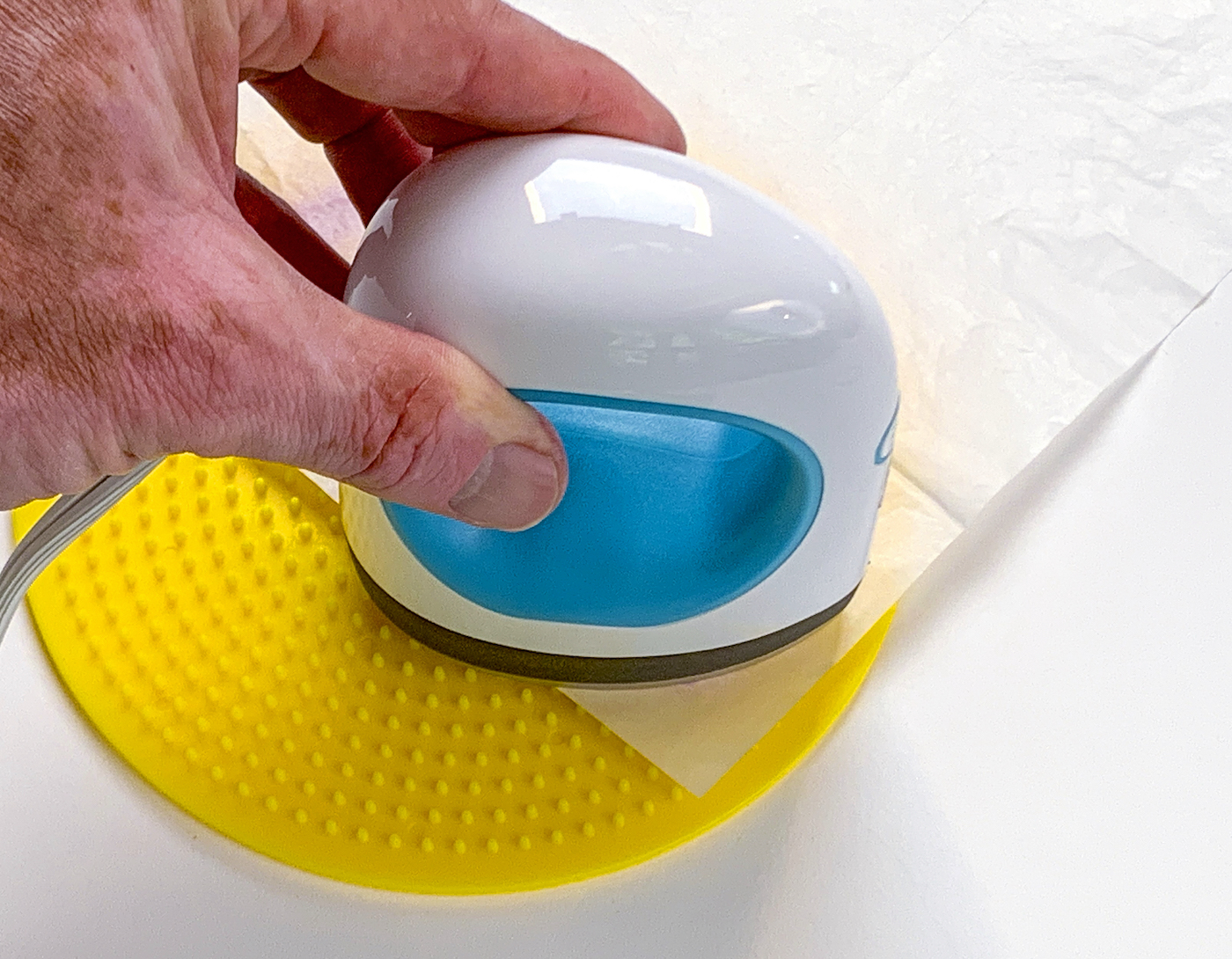 Note: BE CAREFUL about lifting up the paper while you're ironing! If you want to check, carefully peel back paper around the edge of your design and see if all the beads are melted.
If you lift the paper up quickly and there are a lot of unmelted beads, they will easily fall off or go flying and you may be forced to start over. Sometimes the edges need more time so when you check, just check the edges and peel paper back slowly.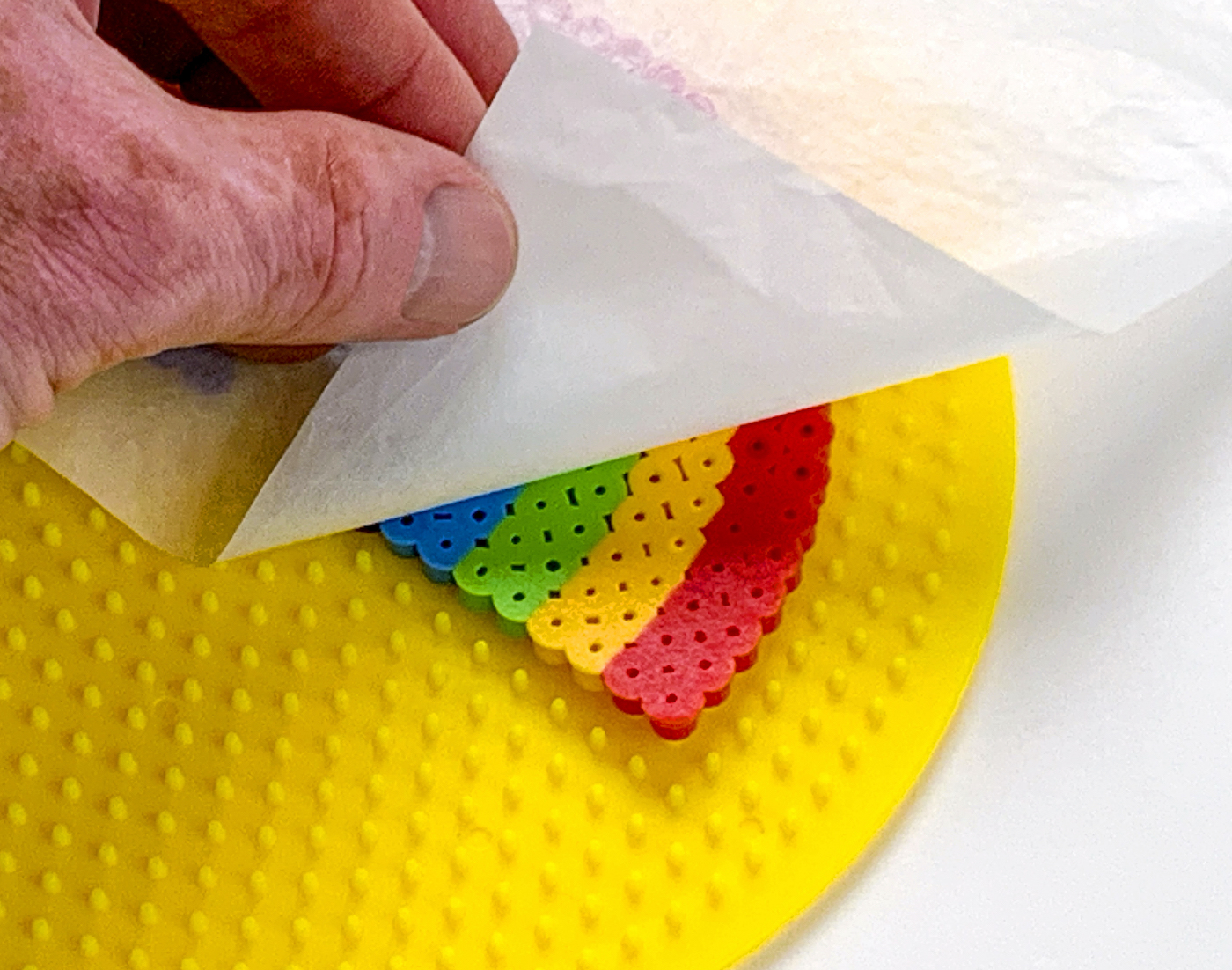 Another Note: some beads melt faster than others (clear melts faster than white, for example). So some holes might be larger than others. It's okay! That's part of the look of the project.
Iron the Other Side
Remove the bead design from the pegboard. Flip it over to the non-melted side and repeat the fusing process.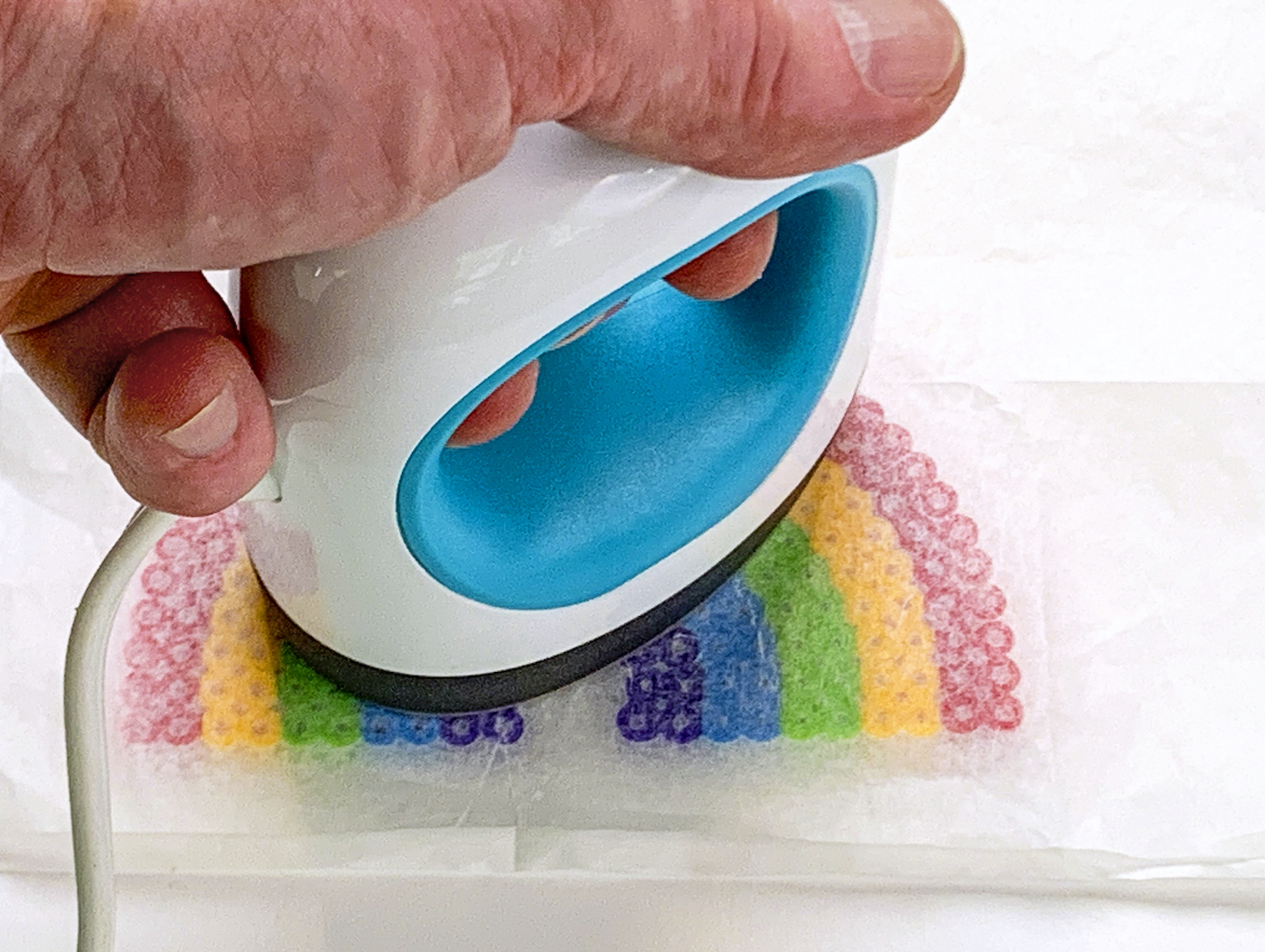 Remove the Paper
Let cool completely and remove the paper again (which is reusable). Some people pull the paper off after they iron the first side, but I just wait until the end and peel off both pieces. It's up to you!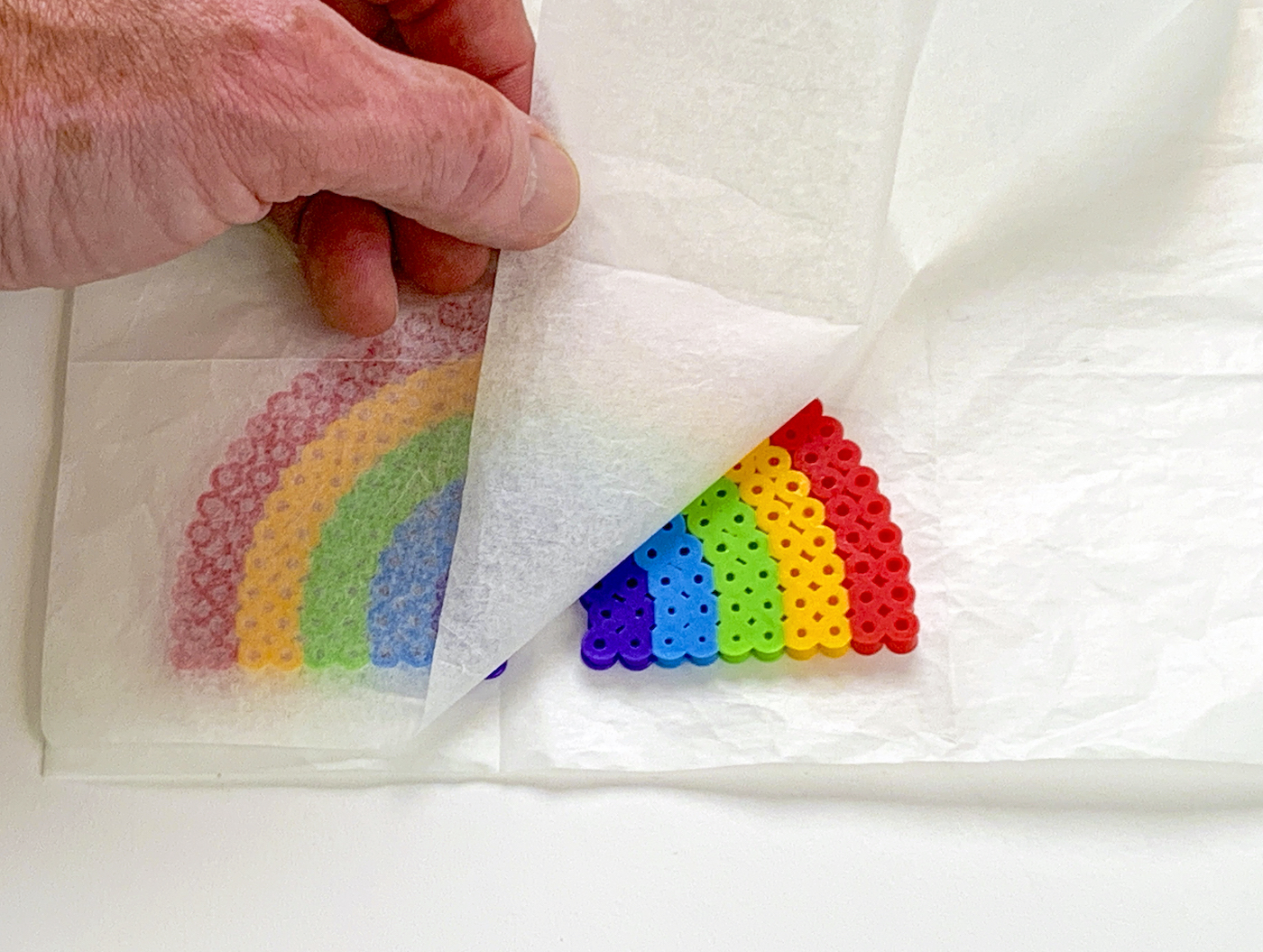 Now that you've had a refresher on how to melt the beads, you can get the patterns! Keep on reading.
---
Panda Hama Beads
A few of these patterns are larger than a 29 x 29 pegboard, so you'll either need a extra large pegboard (49 x 69 tall) or to put multiple square peg boards together to form a larger "canvas."
You'll see a couple of the pattern backgrounds below aren't white – that's simply to give contrast so you can see where all the white beads should go. You don't need to add the background (but you can if you want to).
In addition to square, you'll see a hexagon pegboard. These are fun to have in your arsenal if you plan to do a lot of perler-ing.
You don't have to stick to my color choices. A lot of times I just use what I have on hand, so feel free to customize.
Mini Pandas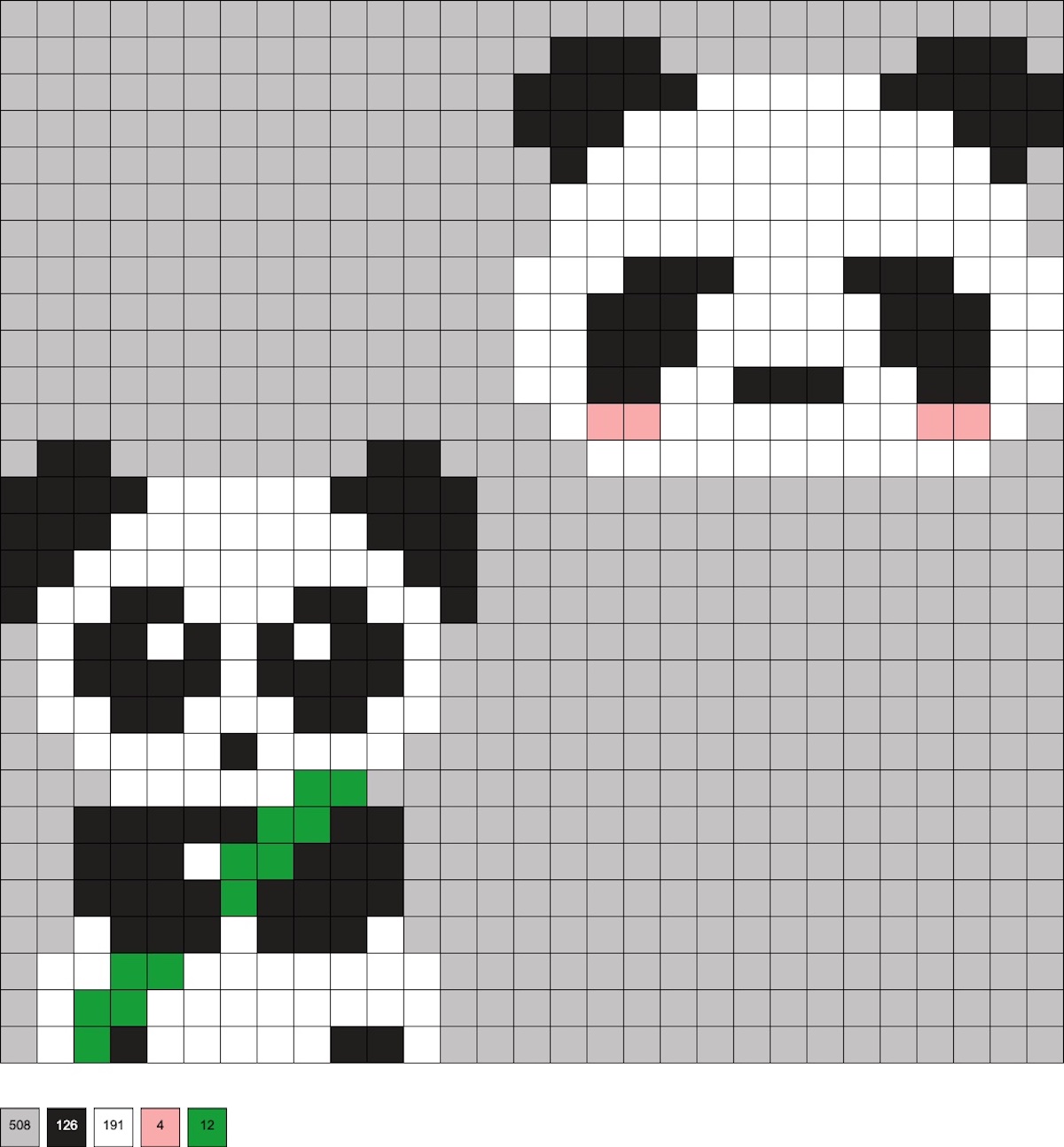 ---
Small Panda Head
This pattern uses 109 black and 124 white beads.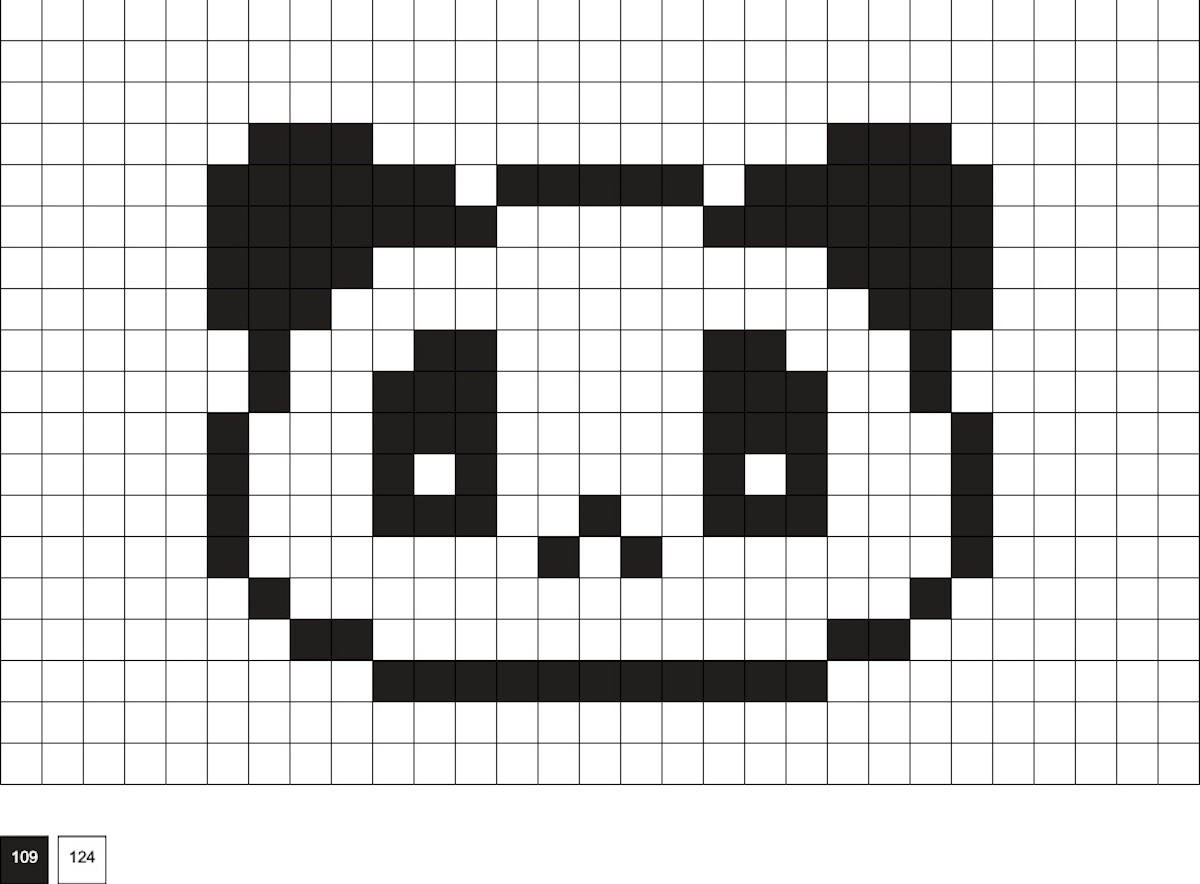 ---
Ready to Eat
This pattern uses 148 black, 179 white, and 43 shamrock beads.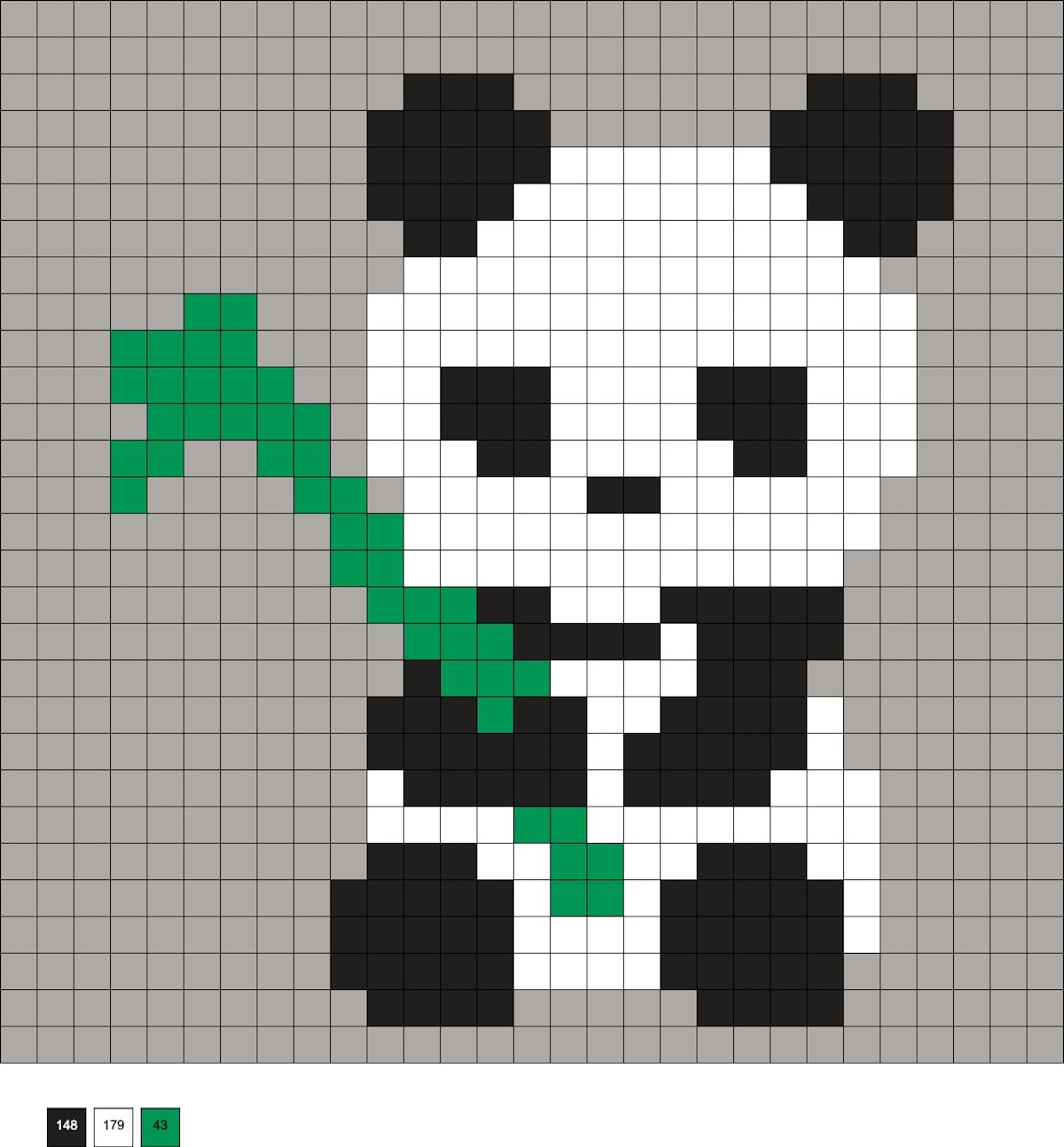 ---
Kawaii Panda
This pattern uses 200 black, 172 white, and 18 pink beads.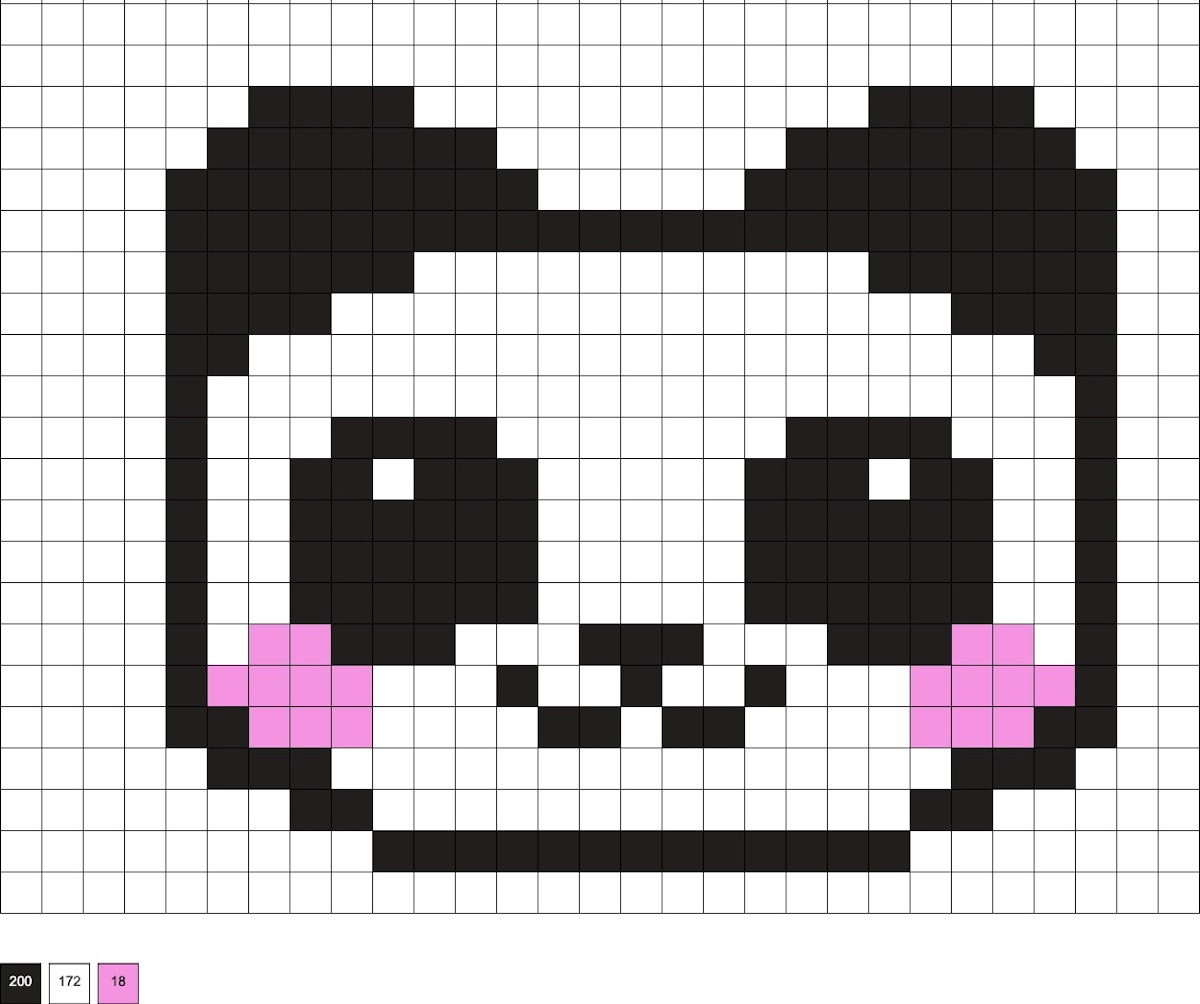 ---
Four Poses
These patterns use 136 – 166 black beads and 164 – 197 white beads.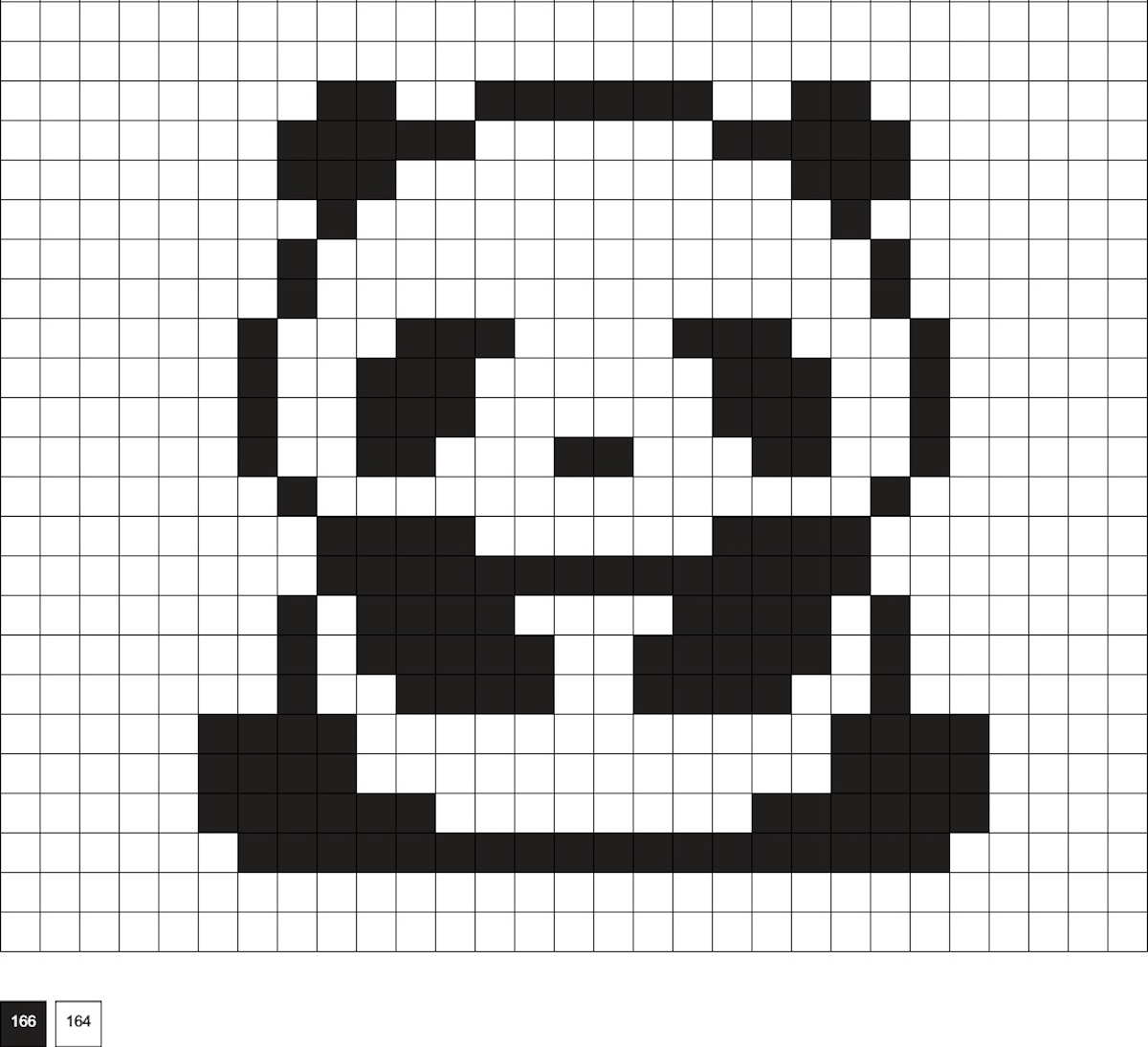 ---
Holding a Heart
This pattern uses 136 black, 151 white, 8 blush, and 25 hot coral beads.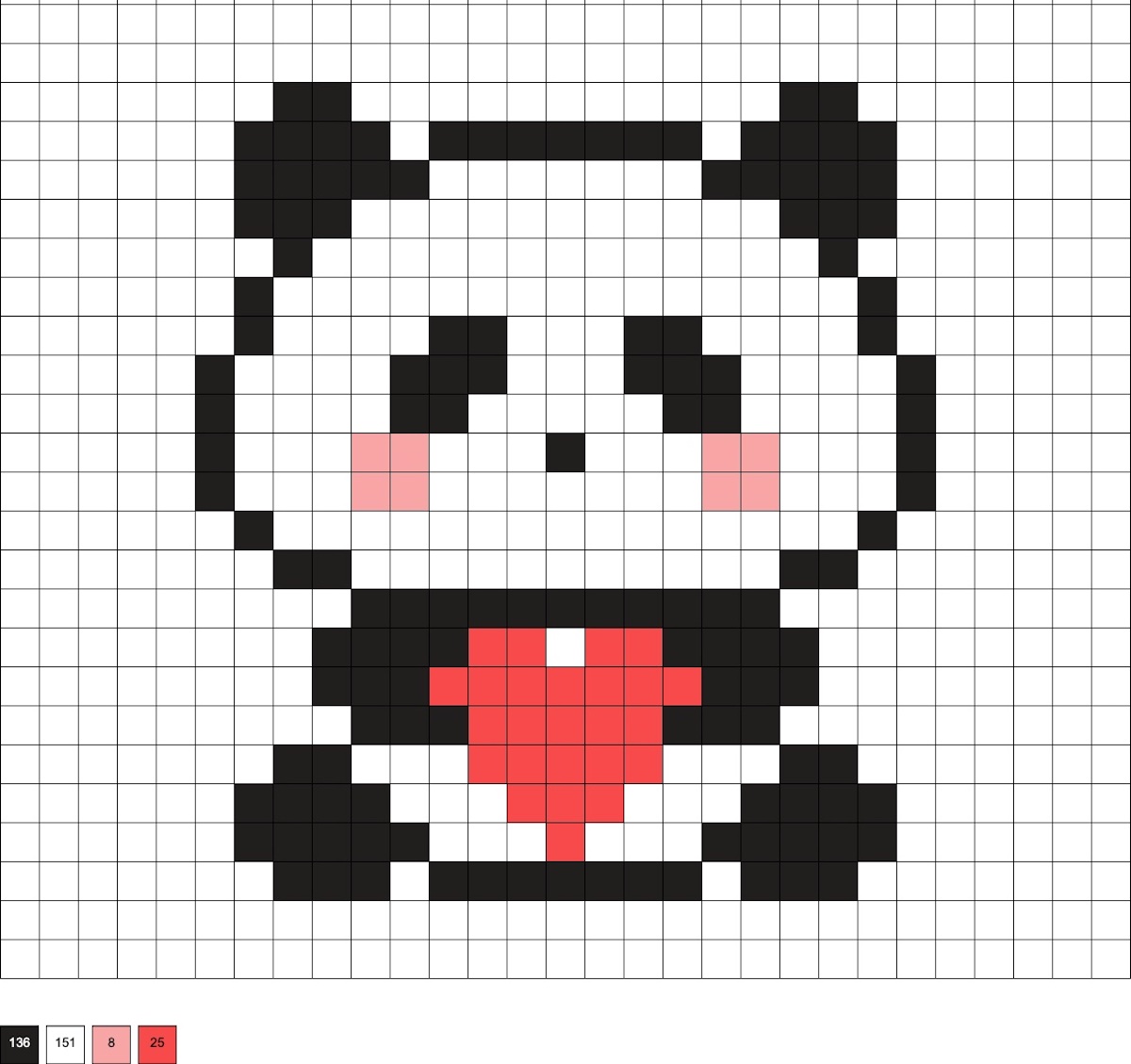 ---
Medium Panda Head
This pattern uses 133 black and 215 white beads.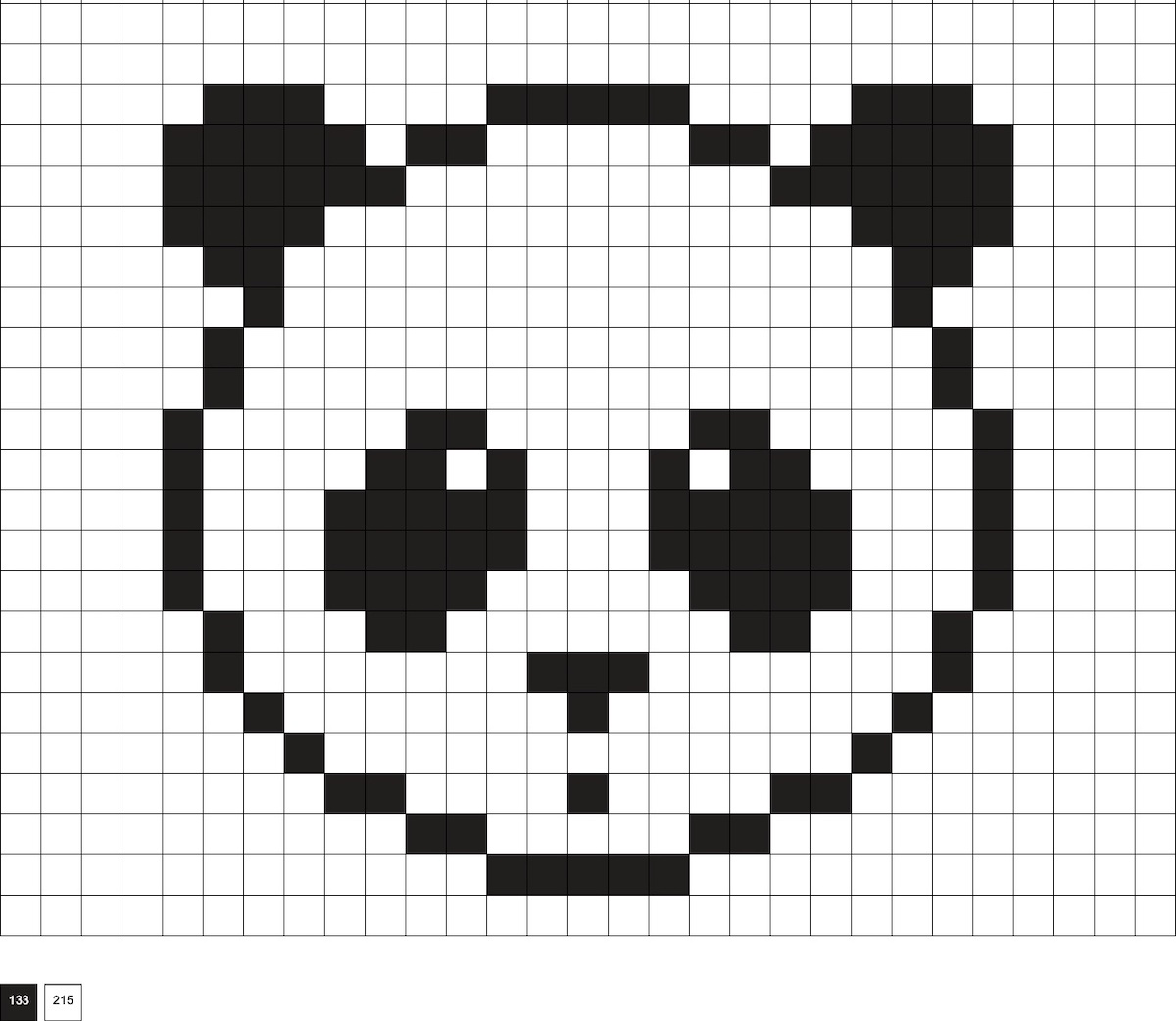 ---
Smiling Panda Head
This pattern uses 155 black, 160 white, and 19 salmon beads.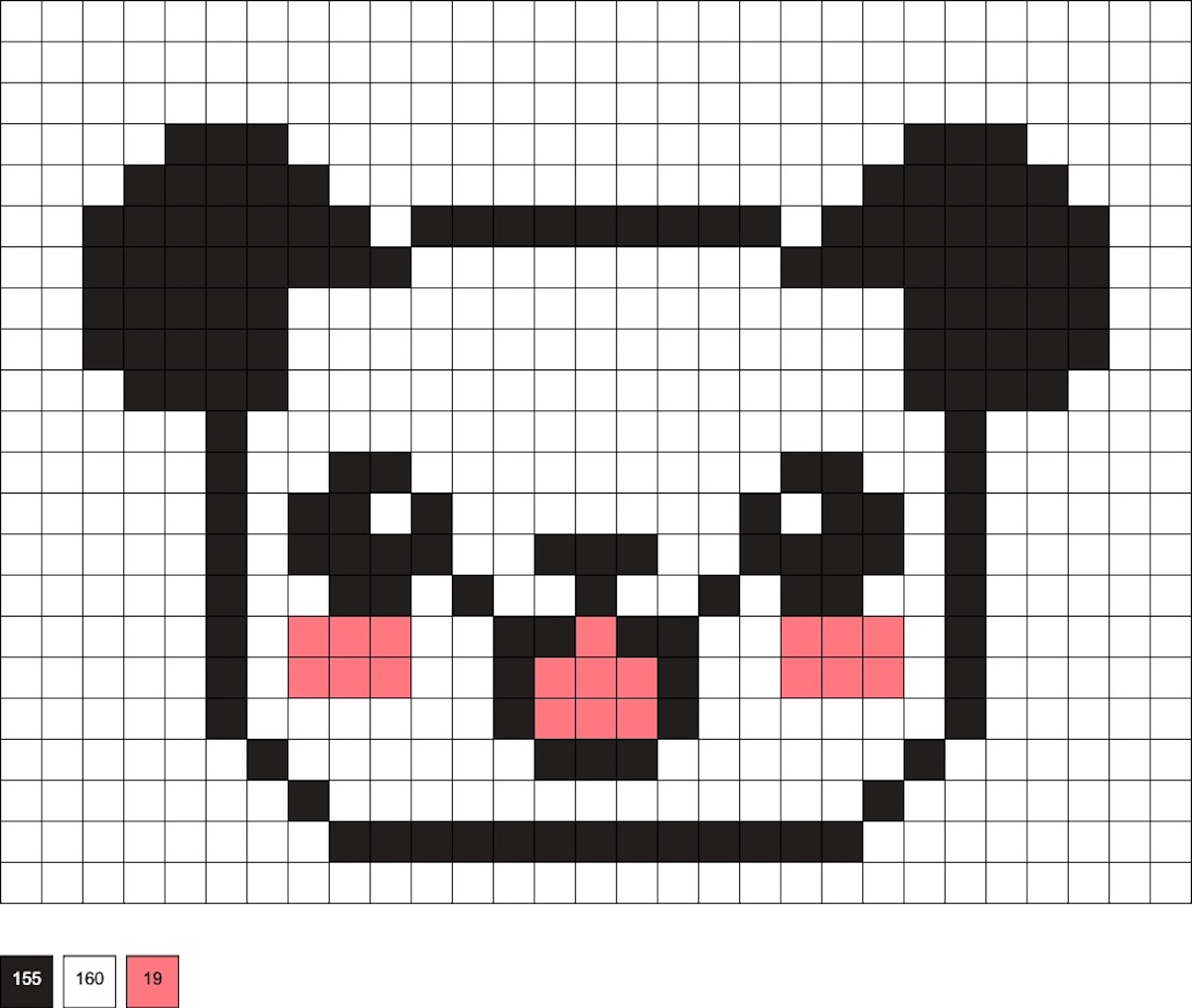 ---
Tare Panda
This pattern uses 121 black, 1 dark gray, 61 gray, 66 light gray, and 93 white beads.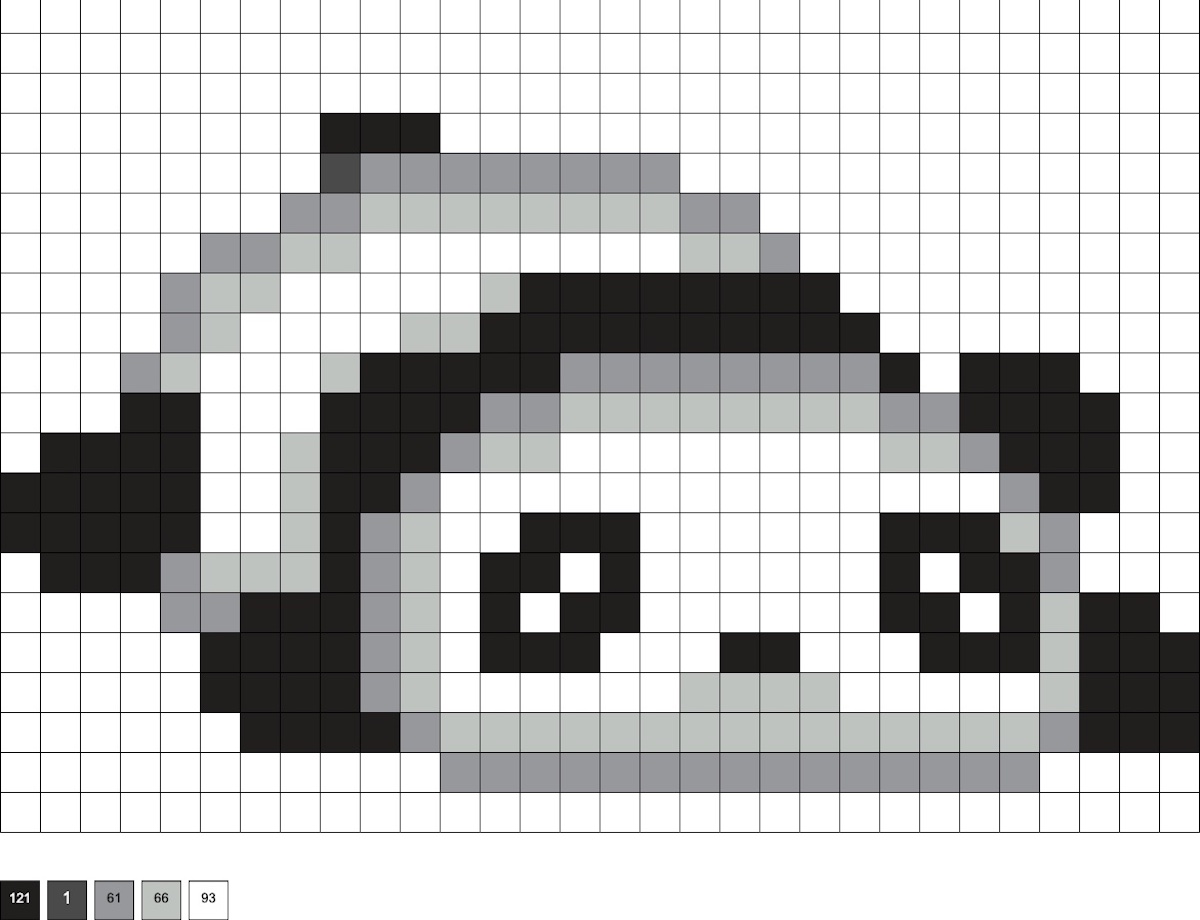 ---
Mini Head and Panda
Both of these patterns use small hexagon pegboards.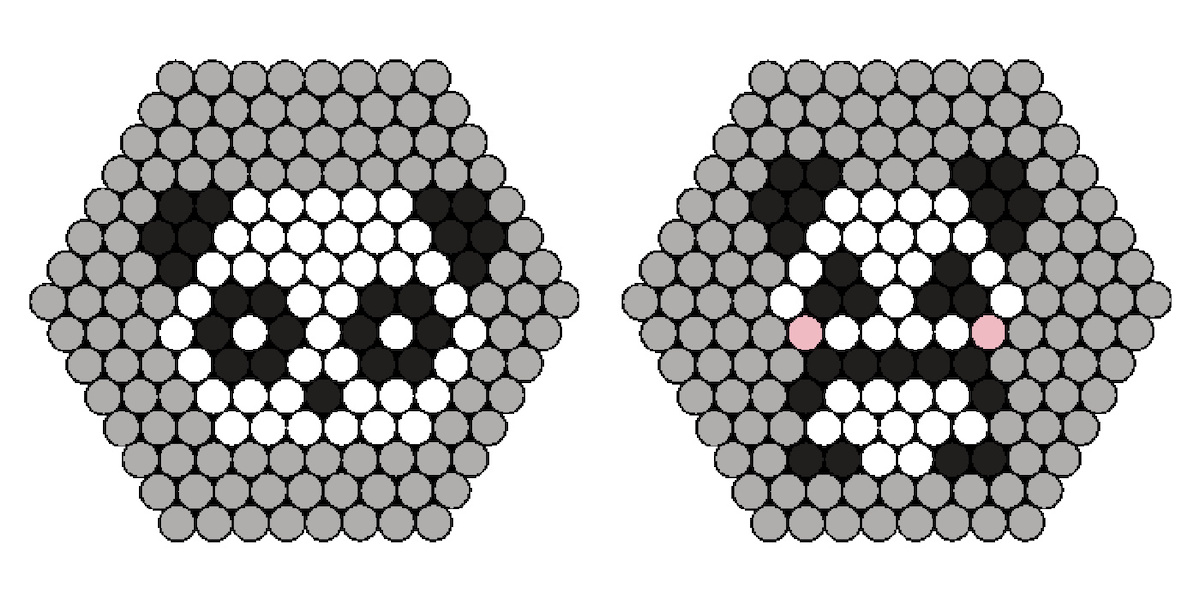 ---
Holding a Pink Heart
This pattern uses 208 black, 164 white, 20 pink, and 46 light pink beads.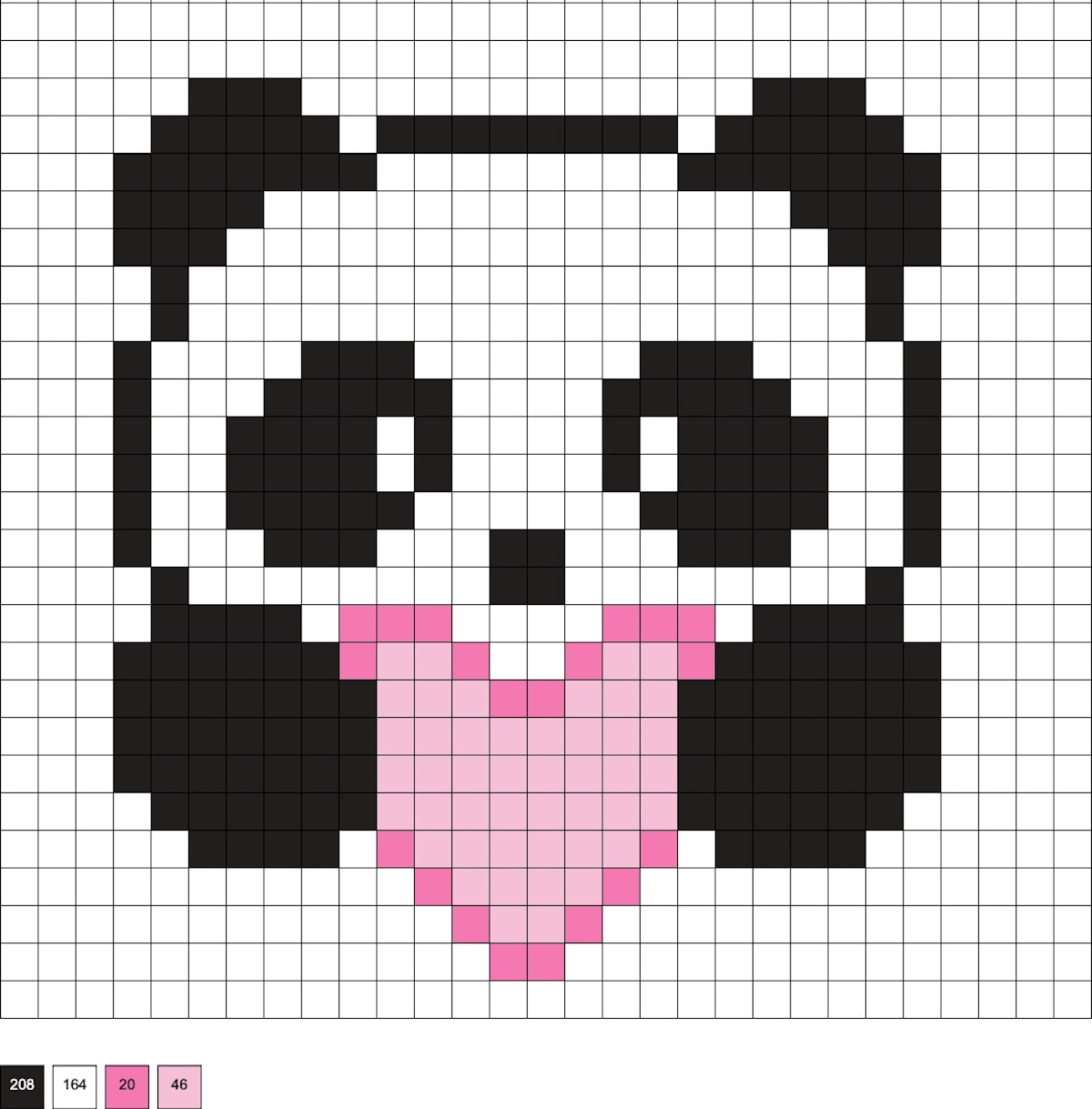 ---
Blue Kawaii Panda
This pattern uses 119 black, 45 turquoise, 140 white, and 14 flamingo beads.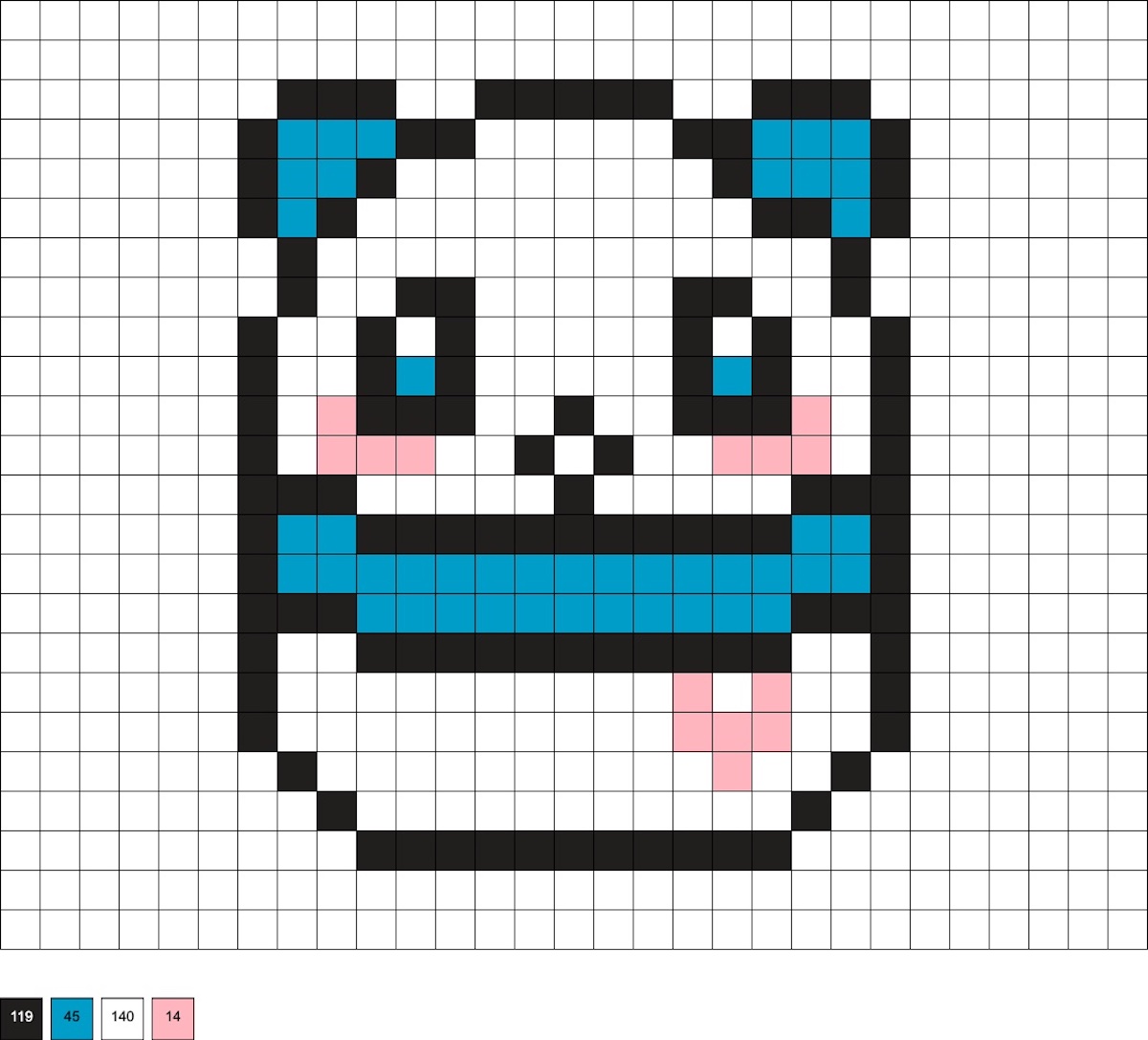 ---
Blushing Cheeks
This pattern uses 190 black, 206 white, and 6 pink beads.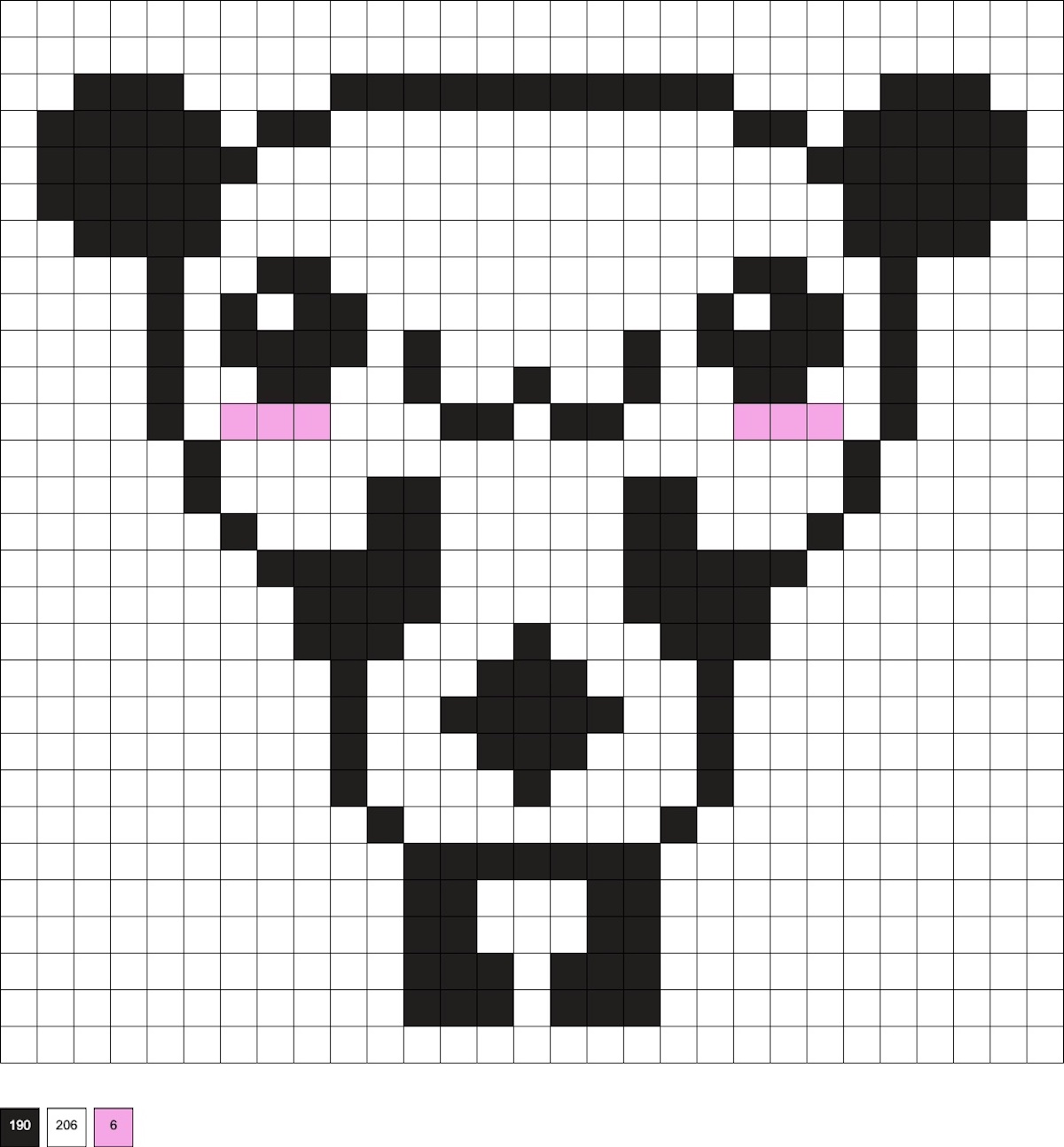 ---
Heart in a Heart
This pattern uses 177 salmon, 129 black, 106 white, 14 flamingo, and 13 hot coral beads.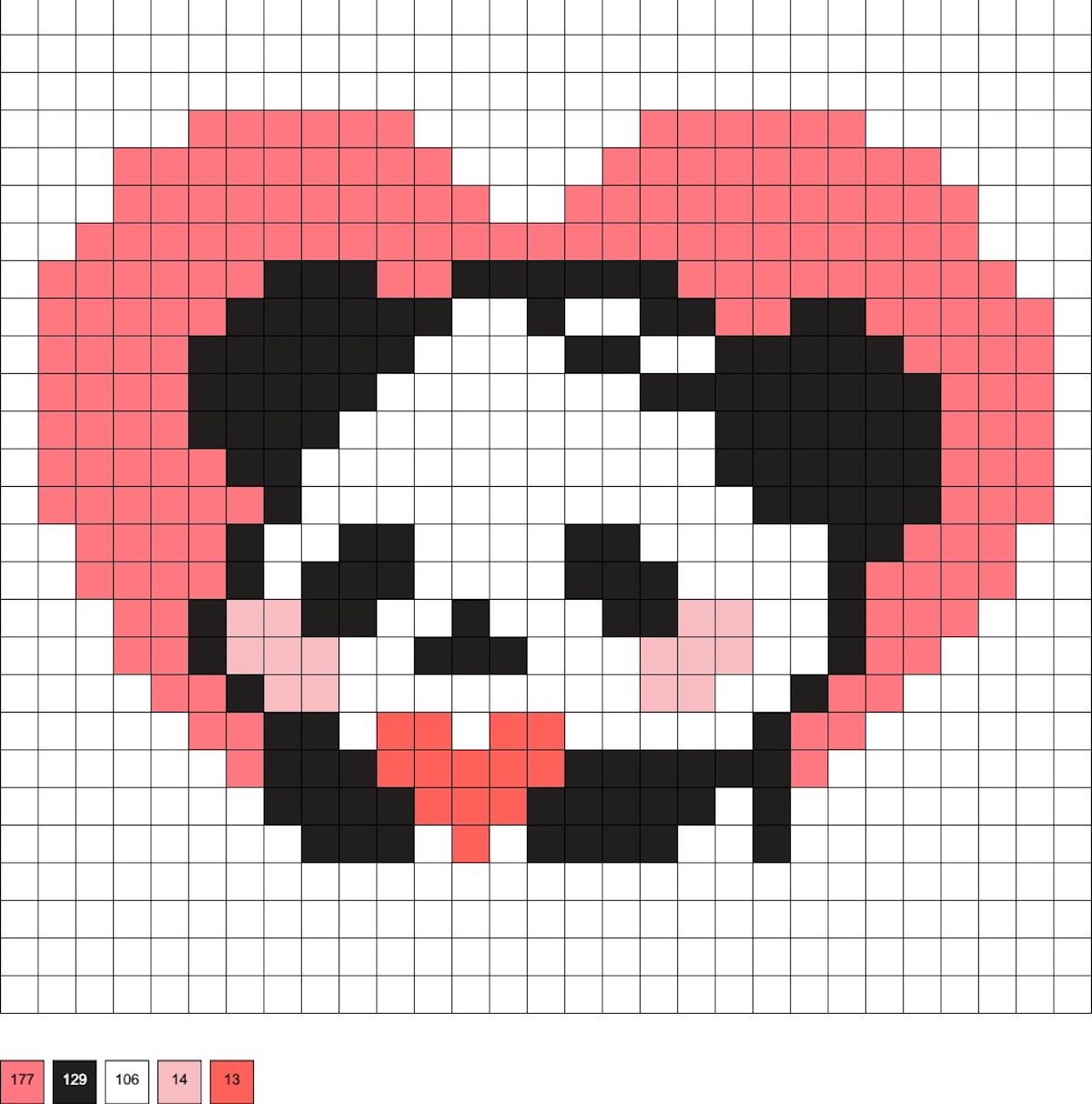 ---
Eating Bamboo
This pattern uses 263 black, 255 white, 8 dark blue, 5 red, 10 kiwi lime, 4 gingerbread, and 20 dark gray beads.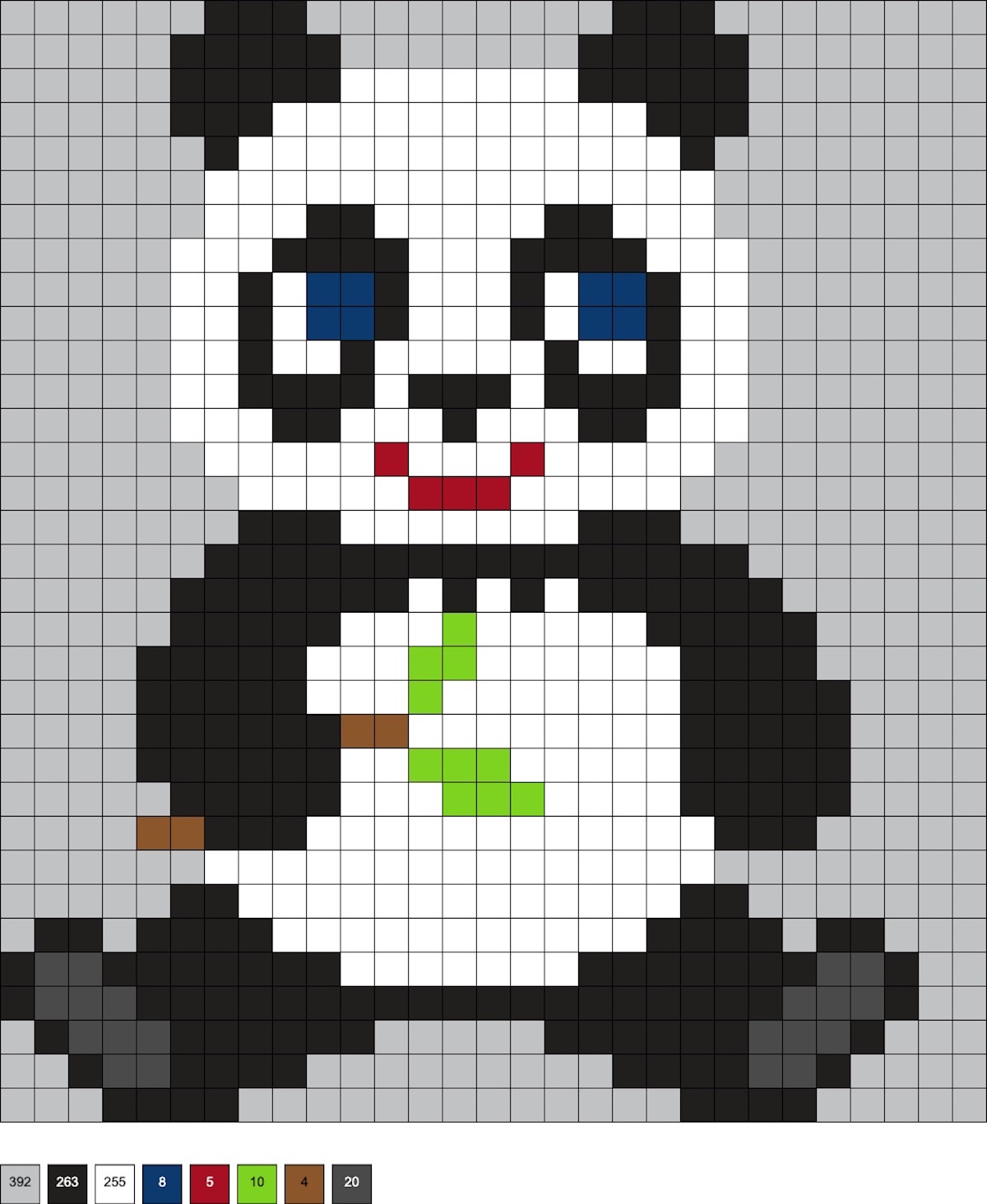 ---
World Wildlife
This pattern uses 678 black and 418 white beads.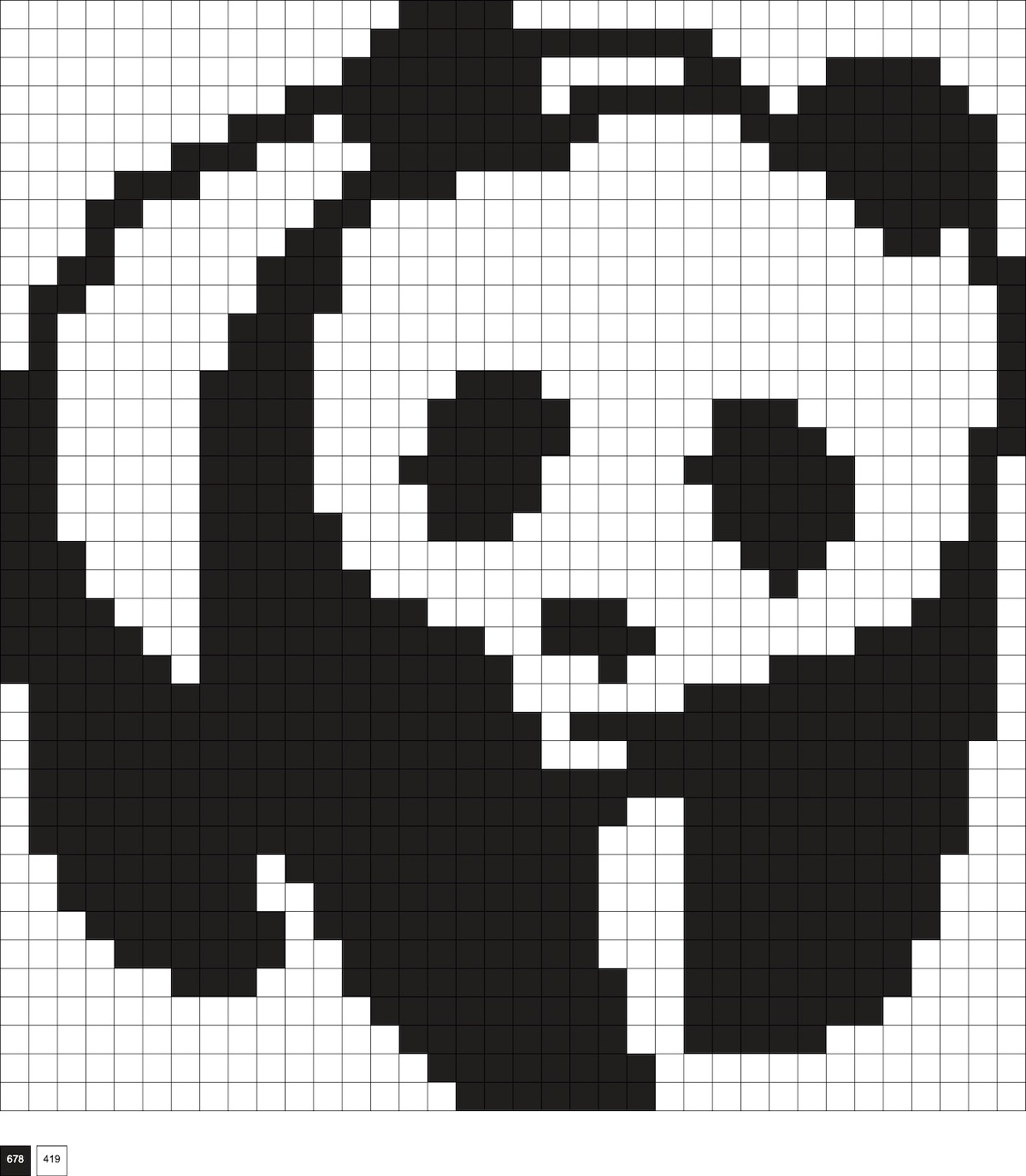 ---
Large Panda
This pattern uses 250 black, 114 gray, 121 dark gray, 427 white, and 2 flamingo beads.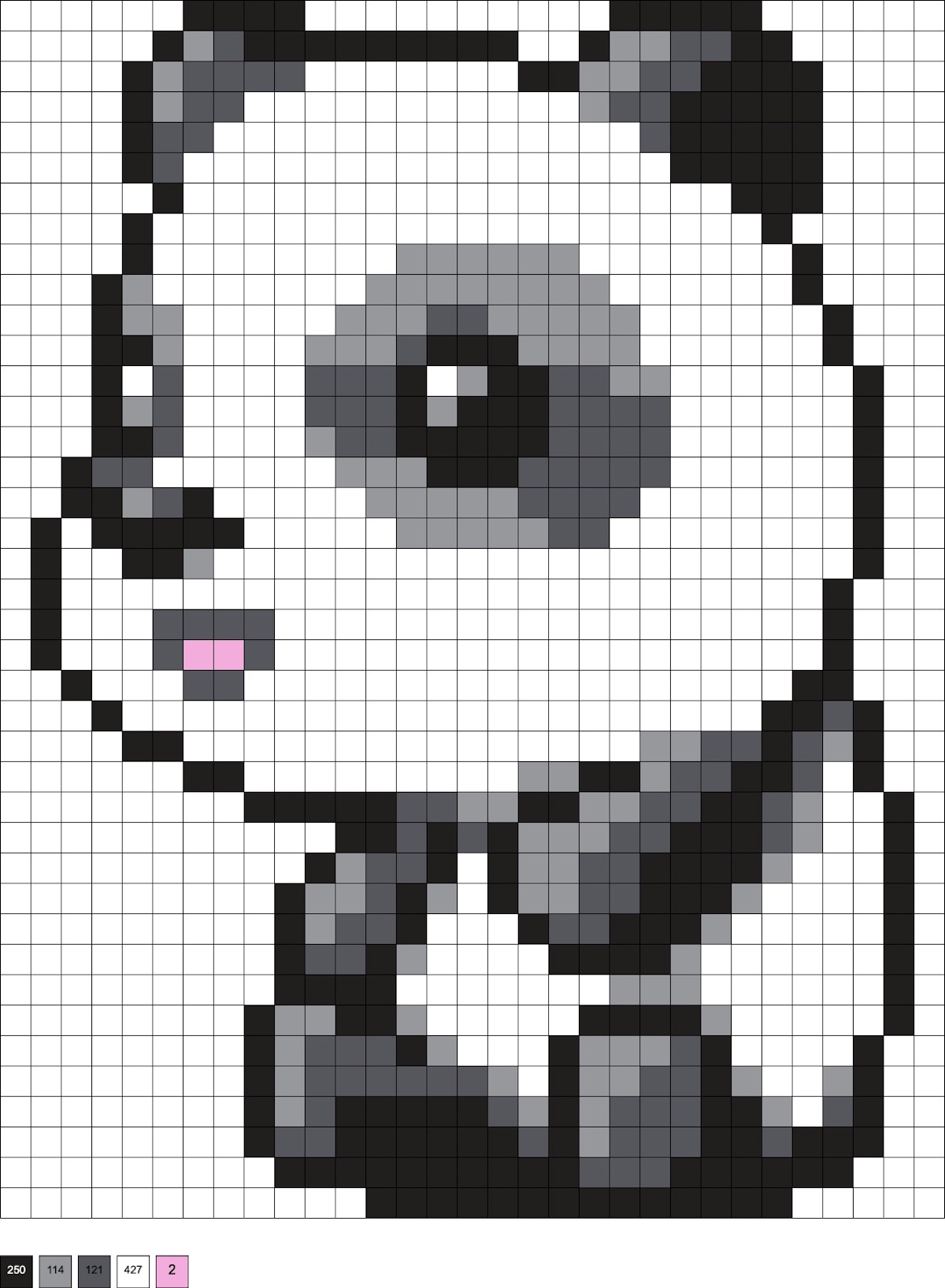 ---
Umbrella with Ears
This pattern uses 231 black, 300 white, and 71 blush beads.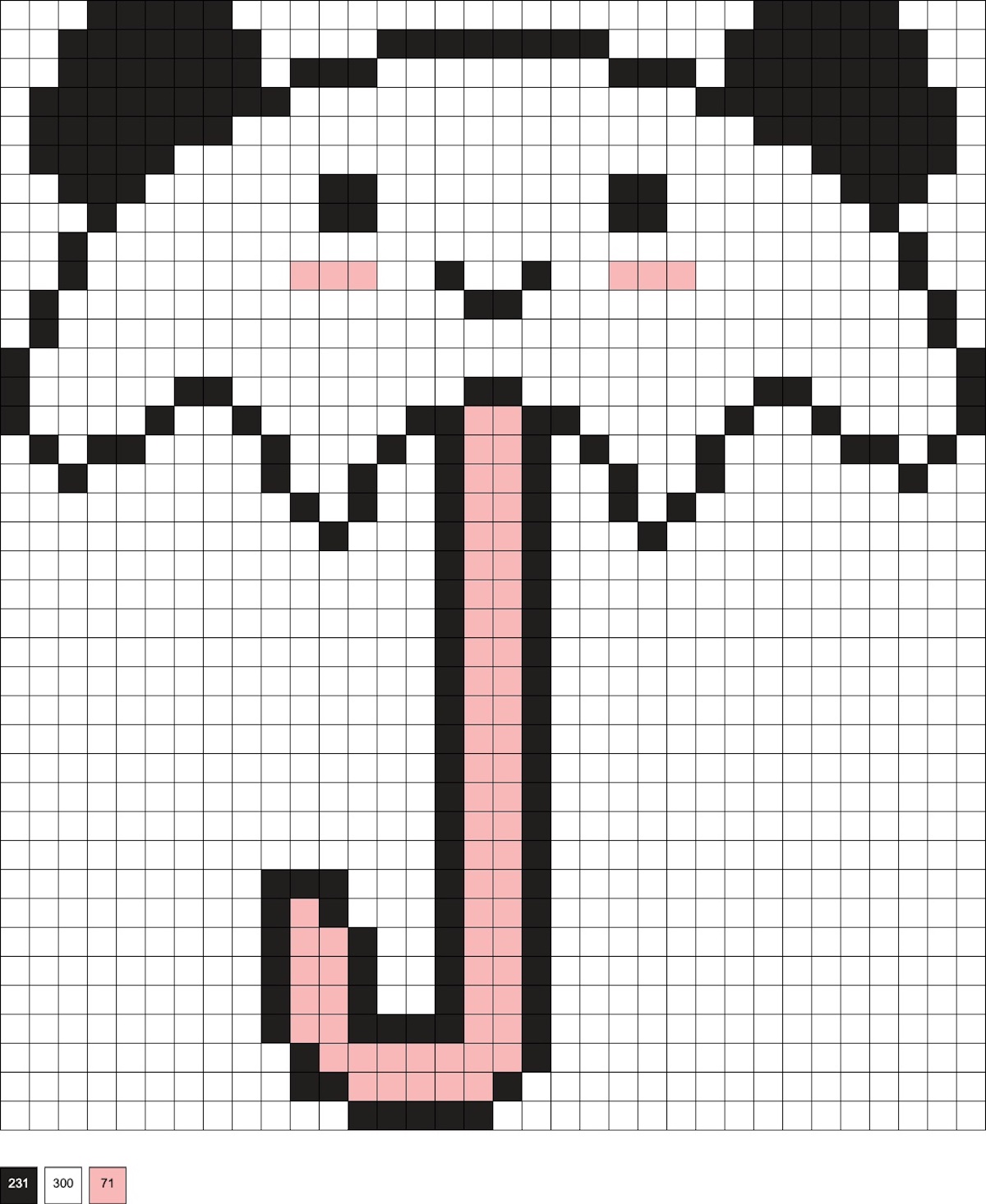 ---
Did you enjoy these panda perler beads? Let me know in the comments! I'd love for you to check out these other posts:
The post Panda Perler Beads (20+ Free Patterns) appeared first on DIY Candy.